Stories of God's intervention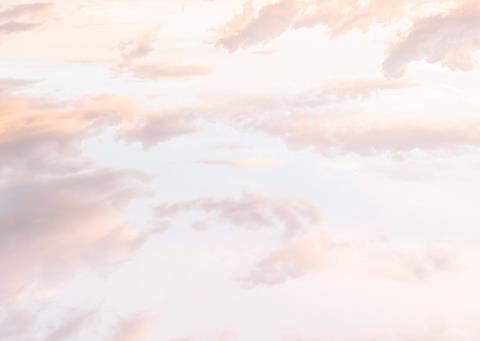 Text message from God
In 2002 I was a single mum with three young kids. I was searching, wanting to know if God was real. I had met someone who had invited me to what I now know was a church home group, and while there was given a Bible. One night I was up late, as that was the only time I had to myself. I was writing my feelings in my journal, asking God to show me he was real, and that he knew me personally.

I had the Bible I was given with me, and happened to read Psalm 143. It really seemed to speak into how I was feeling, especially verse 8: "Let the morning bring me word of your unfailing love, for I have put my trust in you."
I then prayed: "God, show me your love personally." Suddenly my phone buzzed, as I got a text message. In those days texts were very rare, especially at that time of night. I looked at the message, which said: "Trust in God with all your heart, because he loves you."
I was amazed, and replied: "Who is this? How did you get my number?" He said he was called Edward, he had been praying and God gave him a mobile number and told him to send the message to it!
I started crying, as God had answered my request in such a personal way. I was working in the cell phone industry, and was working on developing a text product; God showed me he knew my number! I told Edward he had been part of a miracle, then never heard from him again. I starting following Jesus, and that experience has been an anchor to my faith.

Carol, by email
A 4am encounter with a stranger in London
I was serving as part of a team of Christians who go into nightclubs to help clubbers and staff. We had spent most of the night helping clean up vomit, putting inebriated clubbers in Ubers, collecting empty glasses and helping the medics on site.
We had also prayed with many clubbers, shared the gospel, listened to countless people share their troubles and been able to bless clubbers and staff with brownies, sweets and words of encouragement.
At 4am I got off the Jubilee line train at my local station. As I was standing on the escalator, I noticed a man in front of me was using a crutch and had a limp. I tapped him on the shoulder and asked him why he was using a crutch.
He explained that two months before he had twisted his leg playing football and hadn't been able to get any help for it so he had been in excruciating pain and using a crutch ever since. I asked him if I could pray for him and he said: "Sure".
As we prayed, Jesus totally healed him. He was so shocked. I told him to get rid of the crutch and do something he couldn't do before. He began to jump up and down in the station.
I then explained to him that it was Jesus who had not only healed him but orchestrated this whole encounter so that he could know him personally. I shared the gospel with him and asked him if he would like to receive Jesus into his heart.
He said yes most definitely! So there and then at 4am at Canning Town station, this precious man got miraculously healed and gloriously saved! How good, kind, loving and powerful is our God!
Bobbi, by email
God's provision in the 'little' things
God had spoken to me clearly about going to Cape Town; I just needed to find money for the flight. I only had my weekly student budget of £10 a week for groceries, so I asked God to provide. Weeks later, I still had nothing and was starting to get very frustrated. I said to God: "If you're calling me to Cape Town, then you need to provide the money" (not very reverent!).
One evening, I went to church and wrestled my way through the worship time, feeling very worried that I still had no money. Suddenly, I felt God say to me: "There is manna in the desert." Someone who I didn't know came up to me a few minutes later and said: "I just feel that God is saying to you: "There is manna in the desert."
A few minutes after that, someone went up onto the stage to share a prophetic word during the worship. She said: "I just feel like God wants to say to someone here: 'There's manna in the desert.'" I was blown away!
After that, God provided me with money, and I learned a huge personal lesson: God cares about how we're feeling (even when it's not the godliest attitude), he speaks, he knows and he provides. He really is our good Father!
I met David in Cape Town and when we were planning our wedding (which took place in England) I said to God: "I know you have more important things to deal with, but I would really love arum lilies and someone to play the harp at our wedding."
I had been looking everywhere for arum lilies but had run into big problems. Also, I had arranged for a woman that I knew to play the harp at our reception, but right at the last minute her father had a heart attack and she had to go over to America to be with him.
The florist we were using had said she could give us calla lilies, which are smaller and cheaper than arum lilies. I had agreed, but when the lady came and met me at the church with the box of flowers she had ordered, she opened the box and freaked out.
She said: "I don't know what sort of God you serve but I can't believe you've paid for calla lilies, I've asked for calla lilies and I've just opened the box and they are arum lilies!"
A friend then said: "I know this woman who used to be at my church but she moved away. I don't even know if I've got her phone number right, but you can try ringing it." I rang the number and she answered.
I explained what had happened and that my wedding was the next weekend, then asked: "Is there any way you could be free to play the harp for our wedding?" She replied by saying: "Well, I don't know if you'll understand this at all, but I'm a Christian and last year I felt God saying to me to leave that Saturday morning free, because he had something for me to do. I know this sounds weird but I really believe that what you're asking me to do is what God booked that Saturday morning for me to do."
I screamed down the phone: "I can't believe it! I'm a Christian and I've been asking God for a harpist!"
Danielle, by email
What's your story?
Testimonies are an important way of encouraging each other in faith and we'd love to hear your personal experiences of God, whether that's a miracle story or Jesus standing with you in the storm. Email us womanalive@premier.org.uk
Please include your first name with your correspondence – but do let us know if you want to share anonymously. Entries may be edited for length and clarity.