Stories of God's intervention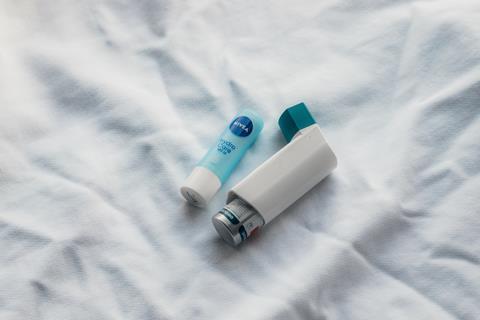 Asthma healed
I was born with asthma, it went away when I was a small child but came back when I was in my 20s. I would get asthma from dust, chemicals and pollen. When I moved to the UK three years ago my asthma got so bad from the humidity and high pollen count in summer and the cold in winter, I literally struggled to walk down the road. I was almost permanently breathless, which impacted my life and health quite badly.
I was prayed for one Sunday in February at church. I could feel a white-hot heat that burned so bright everything appeared to turn white. I couldn't see anything except whiteness and light and I felt so at peace and joyful. I could feel breath being pushed into my lungs, which opened to receive the breath – it was amazing!
I walked to the bus stop from church and then home from the bus stop. While I was walking home I realised I could breathe fine. It was cold and normally I would need my asthma pump, but this time I didn't. Since then I haven't needed to use my pump once. I am feeling so much better; I have more energy now and I am starting to walk more and enjoying spending time with my family without feeling guilty that I can't do things. I am so grateful to God for healing me.
Serena, via email
Favour showed us God's love
My five-year-old daughter needed a hospital appointment to see if she had celiac disease. On 30 December 2021, the GP said she would refer us to the hospital after her blood test results. We waited for a week, then I prayed for God to hurry the process up as I was worried. I prayed that by her birthday she would have an appointment with the hospital consultant. (Her birthday is the 21 January, and this was the first week of January.) A couple of hours after praying I had a call from the hospital, saying they had an appointment for the following week! It really felt like God had intervened because the next day I received a letter from the hospital, which was dated the day before they rang me. It said there were no appointments available; the next one could be in 18 weeks!
At the appointment, the consultant said the blood levels were not conclusive enough to give a diagnosis of celiac disease. They would need to do a biopsy, so we needed another appointment. On my daughter's birthday, I prayed that God would move things for the endoscopy to happen soon. Two hours later I had a call from the hospital saying they had an appointment for us for the following Wednesday!
I feel like God was showing me that he cares for my daughter even more than I do, but he also sees how concerned I have been for her. I know he is working things out so we can get her better, and I am so grateful for his love for us.
Hannah, via email
A tailor-made job
In early November 2021, I reached a place of deep frustration about my professional life. Having spent the last decade living on three continents, my CV looks very different from other 31-year olds. I began to wonder: "What am I supposed to do with a background in managing a women's safe house, working at a French patisserie and a bookshop, teaching religious education in Burundi, and waitressing at a country club in an American resort town?"
My husband finished his PhD in December, and we began to evaluate our next move. We have seen God do amazing things in the part of London where we live, so we felt a strong desire to remain. However, London is ridiculously expensive, so we decided if the Lord meant for us to stay, he would need to provide a job for me that helped make ends meet.
In early November I cried out to God in despair, putting my request at his feet: "God, you are the most excellent of networkers. I have seen you connect people from across the world through dreams, visions, etc…I know there is someone out there running an organisation that needs an employee with exactly my random combination of skills. I have no idea how to find them or where to start, so please connect us. Amen."
Within days, Mina, a faithful friend who was determined to keep us as her neighbours, began to job hunt for me. She found one job on a recruiting website and sent it to me. Book Aid Charitable Trust* was looking for someone to manage their online book sales. I saw the advert, took a screenshot and went about my day. A few days later, I went back to find the job, but it was no longer there. I still had my screenshot, and decided that, though they may have filled the position, I could still reach out. I emailed my CV and waited.
I heard back immediately. It turns out the ad online wasn't a true representation of what they needed, so they took it down. It was only up for a short time, which meant Mina was one of the few people who saw it. My CV was the only one they received that piqued their interest, largely because my first reference was a dear friend whose missional values really resonated with the director of Book Aid. So she contacted me to say: "I think we should meet. Let's see if God has something in store or not!"
I made my way down to Lower Sydenham, excited and curious. Book Aid Charitable Trust has spent the last 35 years partnering with contacts and Christian bookshops all over the world to send Bibles and Christian literature donated in the UK to places where affordable theological material is unavailable or hard to find. After spending time in Burundi and seeing first-hand how hungry many believers are for material like this, and the challenge of being unable to go to a bookshop or simply buy the latest commentary or lexicon online, their focus resonated with me deeply.
I sat down with the director and quickly discovered that she had also, on that chilly week back in November, pleaded with the Lord to bring someone to Book Aid with a very specific skill set. She wasn't entirely sure what they needed, but it had to be someone with a love of second-hand books, communication experience, customer service skills, a fair understanding of Africa and cross-cultural communication, a networker with a knack for tech and media. She wondered: "Whose CV would be that varied?"
We sat in the presence of God together weeping in gratefulness at how he answers prayers so specifically. I am still in disbelief that my job involves gathering, sorting, sending and selling the treasure of Christian literature alongside a team of faithful saints from around the world. Jesus plus people plus books – this is the job of my wildest dreams. Needless to say, we are staying in London!
Carley, via email
What's your story?
Testimonies are an important way of encouraging each other in faith and we'd love to hear your personal experiences of God, whether that's a miracle story or Jesus standing with you in the storm. Email us: womanalive@premier.org.uk
Please include your first name with your correspondence – but do let us know if you want to share anonymously. Entries may be edited for length and clarity.