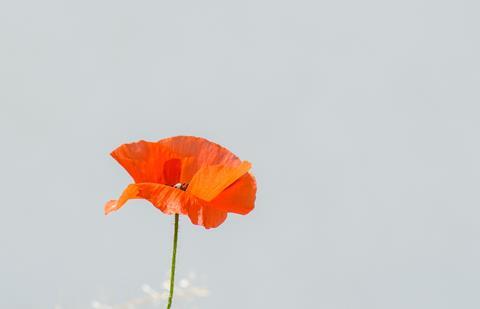 BY RHONA DONAGHUE
Will you pray for peace midst the wars and strife?
Will you look to the Lord, who gave his life,
that wars might cease in every land,
all nations take the others' hands?
Will you be a light for the world to see?
Tell them arms can't heal the dark rage they feel.
While the wars increase, suffering grows, not peace.
Will you show God's better way?
Will you bring good news to a hurting race,
crushed by injustice, greed and hate?
Still the fear holds on and the bomb grows strong,
pray over all God's love and grace.
Will we look on with a distant gaze,
feeling pity for the ravaged maimed,
but believe there's little we can do
here from our safe and far-off view?
Can we forget God told us to go,
spread his love, help his kingdom grow?
So every neighbour, nation, race
will see Christ rule in truth and grace.
Can we come to this Remembrance Day
see the scars of war that still hold sway,
then not stand in silence and in faith pray,
that man will turn to Christ, the way?
Rhona, 64, has been a Woman Alive subscriber since October 2019.