Diane Regan shares with Clare Blake how the pain her family has walked through birthed the charity Kintsugi Hope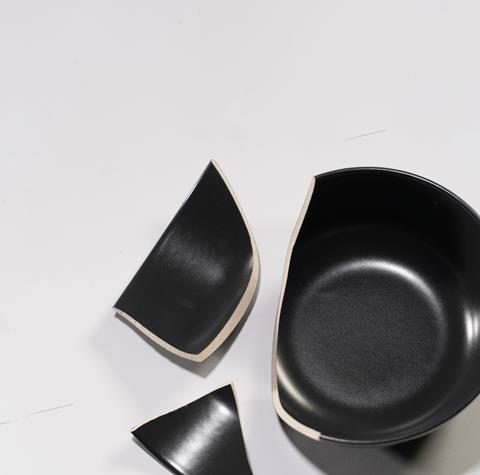 Patrick Regan is a well-known Christian leader who founded and led XLP, a flourishing but challenging urban youth project in London that took every ounce of his physical and mental energy. He was in and out of A&E with mysterious chest pains and other symptoms and found daily life increasingly difficult. Some days just getting out of bed was a real struggle. Diane explains: "We had no idea how to deal with Patrick's crippling levels of anxiety and depression and didn't recognise the signs of burnout. Mental health just wasn't discussed in the circles we moved in. As Christians, the advice was to not give the devil a foothold and pray more."
Life felt relentless
Things were already tough when they received the devastating news that Patrick had a degenerative knee condition. He faced gruelling operations to surgically break his legs and encase them in a corrective metal frame secured by twelve pins – with six drilled directly into the bone. To the Regans, it sounded more like medieval torture and Diane also had doubts about how well she'd cope with being Patrick's carer during the lengthy recovery period, which could last up to three years. The only upside was that Patrick could choose when to have the operation, so they sat down and discussed what dreams they still wanted to fulfil. For Diane, it was to have another child.
Meanwhile, the uphill struggle continued – their kids suffered ill health, both their dads got cancer, they almost lost Patrick's dad after a routine operation and Diane had a miscarriage. She became pregnant again soon after but they were on their knees when Patrick was given a sabbatical, which coincided with Diane's maternity leave.
Surely now restoration would come? "It didn't. Behind closed doors, our situation was desperate. I was having to pick Patrick up off the floor every day because he was so depressed. We felt confused, as Patrick hadn't been healed after loads of prayer and we had all this other difficult stuff going on too. Where was God in all this? Didn't he care?"
Patrick reached crisis point when Diane nearly died after losing 2.8 litres of blood following the birth of that longed-for fourth child. It was 5.30am and he felt totally abandoned, until out of the window he saw the huge cross on a Salvation Army building. "It made Patrick think about the horrific death Christ had suffered for humanity. It didn't look like abandonment. He suddenly realised that God's silence doesn't mean he's absent. God is with us whether we feel him or not."
The floodgates open
The night before Patrick went in to have his first operation, he wrote a painfully honest blog called 'When faith gets shaken' about how, in spite of his mental and physical health struggles, he still believed in God. It went viral. "We were overwhelmed by responses from people who'd felt completely on their own until Patrick spoke out."
During recovery, Patrick wrote a book based on the blog, which flew off the shelves, leading to numerous speaking engagements across the UK once he was able to travel again. Patrick now had a mission – he wanted to meet people at their point of need. At each venue, people were asked to write down unresolved pain they carried on post-it notes and attach them to a big wooden cross. Time after time, church leaders, shocked and saddened by reading the heartrending messages, would turn to Patrick and say: "I simply had no idea. What do I do now?"
The birth of Kintsugi Hope
This question was the catalyst for setting up their charity, Kintsugi Hope, in May 2019.
Patrick and Diane wrote a wellbeing course with twelve structured yet flexible modules exploring topics like depression, anger and self-acceptance. Available in adult, youth and student versions, the courses are run through Kintsugi Hope Wellbeing groups, which provide safe, supported communities where people can share without shame. Peer-mentoring encourages participants to work together to develop resilience by discovering self-management tools, while clear pathways to additional support are provided where needed. The groups are accessible to anyone, whether they have faith or not.When Patrick and Diane first heard about the Japanese art of kintsugi, they immediately knew they'd found the perfect image for what they wanted to do. In kintsugi, cracks in a damaged pot are not seen as flaws but filled with powdered gold to create a unique pot far more beautiful than the original. This is a stunning picture of how damaged lives can be transformed. "We didn't want to just set up another charity," Diane explains. "We wanted to be a movement that would release churches and communities into positive wellbeing."
Where next?
There has been a huge response to the charity, with phenomenal growth over the past 18 months rising from 40 to 263 partner organisations and from 187 to 976 group leaders. Diane would love to see that growth continue. "The need is huge but we don't yet have the capacity or infrastructure to do something on a national scale. This is why we're crying out for more churches and individuals to join us."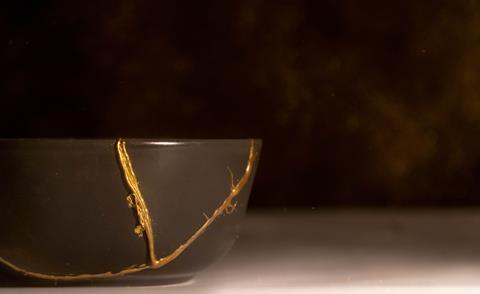 There is no doubt that Kintsugi Hope works. In a group set up for people struggling with shame, one woman chose to remain unseen, sitting hidden in total darkness. It was a moment of celebration when she finally turned on the light, no longer afraid to show her face. "This is what Kintsugi Hope is all about," enthuses Diane. "It helps people who think they're unfixable believe that everyone can belong and transformation is possible."
6 KEYS TO TRANSFORMATION
1. Go gently - Take one day, or even one hour, at a time when you're struggling.
2. Be kind to yourself and others - Kindness releases oxytocin, the happiness hormone. Only God could invent that one!
3. Stay connected - Talk to people and have at least one person you trust enough to share deeply with.
4. Be curious - Try new things to increase your resilience levels.
5. Practise gratitude - Hunt for the good stuff even in a bad day.
6. Don't give up hope - Even in storms, you can find peace, joy and hope for the future.
FOR MORE INFORMATION
• Find out more at kintsugihope.com and on social media @Kintsugihope
• Helpful books by Patrick: When Faith Gets Shaken (Monarch), Honesty Over Silence (CWR) and Bouncing Forwards (Waverley Abbey Resources)
• Kintsugi Hope are hosting Mental Health Friendly Church conferences in Bristol on 9 October and Northern Ireland on 16 October. Find out more at kintsugihope.com/events
All images © Kintsugi Hope.