Today, the start of lent, writer Rachael Cottle shares what helps her successfully navigate 40 days of discipline and how she uses the time to bring her closer to Jesus.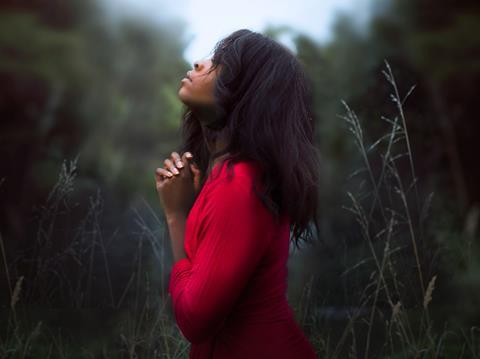 Lent is here. Every year Christians across the world remember the 40 days Jesus spent in the wilderness before starting his ministry and finally paying the ultimate price for our sins. As we remember the beautiful story of our salvation many people choose to fast in some way or another over the lent period. But why do we fast?
In Mark 2:20-22, Jesus says fasting is a time to create space for the new. As we set aside space for Jesus to renew us, we become ready for the inpouring of "new wine". Lent is a time to prepare ourselves for a fresh encounter with the Holy Spirit. However, it can be difficult to choose what to spend the next 40 days without.
If you are struggling to decide here are the top five things people give up over lent:
Chocolate
Social Media
Alcohol
Meat
Sugar
If you are anything like me 40 days feels like a long time. I struggle to plant habits for a week let alone more than a month. But there are strategies we can put in place to help us keep on track during the period of discipline. Three things that I've found helpful in the past are; firstly, to break down the time. I like to think of the period as four blocks of ten days or to plan my time week by week. Setting small milestones helps me to keep focused and I get a small boost from each mini achievement.
Next, having a visual tracker is great for following along with your achievements. I like a physical colour/tick chart on the fridge but you can also use a countdown app, advent/lent calendar. Being able to look at my progress everyday helps me to stay motivated and remember why I chose to fast in the first place.
My prayer is always the same: "As you endured in the wilderness, give me the strength to persevere through lent."
Finally, prayer. Each time I feel like giving up, I go straight to Jesus. My prayer is always the same: "As you endured in the wilderness, give me the strength to persevere through lent." Afterall, I did decide to fast to grow closer to him.
Even with these tactics in place some years giving something up feels like a reach too far. In these cases, I have taken something up instead. It's a brilliant opportunity to focus on building a new habit and carving out time to do something I've been meaning to do but haven't found the time for.
Here are five things you may consider taking up for lent:
Drinking more water
Learn a new skill; painting, knitting, playing an instrument, cooking, sport
Prayer walks
Doing a random act of kindness everyday
Reading my bible everyday
Whether we give up or take up, lent is an amazing time to set aside part of our life to grow closer to God. One thing I always do when deciding to fast is to ask God what area he is inviting me into. Sometimes the things that feel really hard are actually a great opportunity to learn more about God's heart. It helps me to find new parts of my character that I have been blind to. It's in this place that I often find there is a grace for the hard thing.
But I have also found that I have a tendency to push myself too far sometimes. In these cases, God has been so gracious and kind to lead me away from picking up yet another burden.
My final encouragement to you; Whatever choice you make don't be too hard on yourself. If you miss a day, it's no big deal just reset and continue the day after.

Rachael is London-based actor who's a big fan of Jesus. You will also find her dipping her toe into presenting, writing and public speaking, usually discussing the trials facing Christians in their 20s. You can connect with her on Instagram @rachael.cottleofficial.
View full Profile