Author of Hand Stretched Across the Void, June Whitehouse, tells of God's goodness in the face of huge family hardship.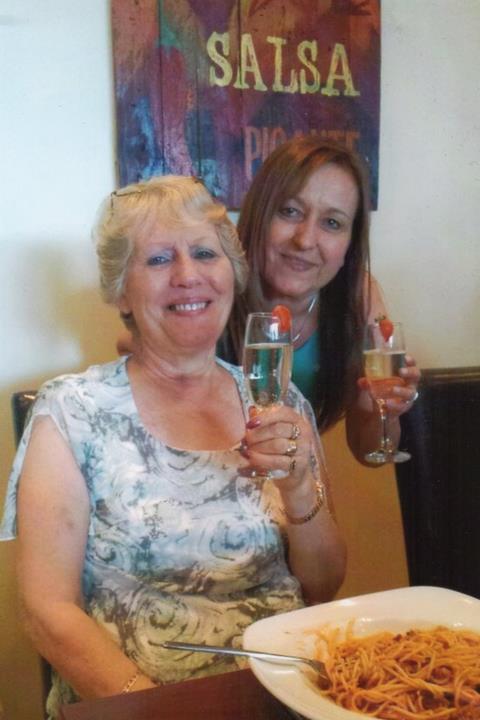 On September 9, 2005, I sat on the edge of the hospital bed with a mixture of emotions. I knew my daughter Tracey was in the next ward and feeling the same. The following day we would be in two different operating theatres at the same time while surgeons removed one of my kidneys, and placed it into my daughter's body. What a privilege at the age of sixty-four to give a kidney to my precious child.
Tracey was 39 years old and had three previous transplants. She started haemodialysis at the age of 14 and had her first kidney transplant at the age of 16, however that kidney rejected after a few hours. She started back on home haemodialysis, broken with disappointment.
What a privilege at the age of sixty-four to give a kidney to my precious child.
Over the following years she had another two transplants that both failed. We faced mixed emotions as we walked through seasons of disappointment, fear, anger and forgiveness that shaped our lives.
However the day Tracey would have my kidney, her fourth transplant was a day of celebration. She would have a new healthy body free from dialysis after so many years of suffering. I smiled at the thought of her having that pink hug of a glow back in her cheeks, replacing the pale tone the illness gave her. This transplant meant a new lease of life with no more restricted foods or fluid's, no more lying on her bed by her dialysis machine. It meant we could take a family holiday abroad to make memories. A life free from the restrictions and with energy to seize every day!
The theatre nurses came with the trolly, and I hopped on, Clive, my husband, was trying hard to hold it together. I could see he was struggling. After all, this meant his wife and daughter would be in an operation at the same time, and he was broken with worry. Going through, the theatre doors I was full of hope. I remember counting one, two, three, and a new life began for all the family! We named the new kidney Angelica, and each year we celebrated her birthday.
I often wondered why Tracey walked such a painful life. However, her walk touched the lives of hundreds of people, both old and young, she became a church youth leader, turning the lives of youth around. Her faith and love for the Lord gave her what she needed to help other patients. She touched the lives of people just starting dialysis and walked them through some of their fears, fears she knew too well. She stood up against the system with them and was a great ambassador on radio for transplantation. She was always fun loving; and greeted you with a huge smile, her saying was: "We all have choices, and we can choose to be happy."
Her life left a legacy in the field of medical and scientific discovery in transplantation.
Tracey's journey ended at the age of 50, after experiencing eleven years of enjoying freedom from dialysis. Angelica worked until the end of Tracey's life, sadly, she could not fight a brain tumour and two strokes that snatched away and claimed her life in the end. Her life left a legacy in the field of medical and scientific discovery in transplantation. As her mother I just thank the Lord for my wonderful fifty years I shared with my precious daughter. He carried us both through in the palm of his hand, and he still carries me.
You can read the full story, in June's autobiography Hand Stretched Across the Void published by Instant Apostle in May 2023.
June lives in the West Midlands and has been married to Clive for sixty years! June was a committed fundraiser and ambassador for Kidney Patient Associations, even undertaking a sponsored sky dive, and she was a leader at George Road community church, Oldbury.
View full Profile