Writer, speaker and broadcaster Sheridan Voysey shares his experience of infertility and explains why we need to talk about the damage it can do to men as well as women.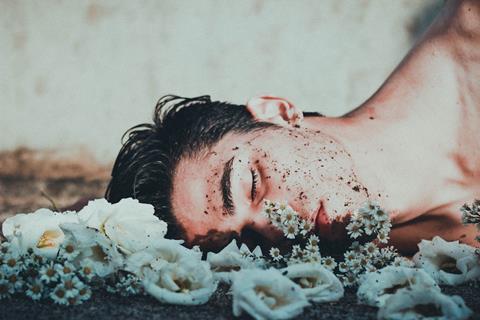 Thanks to research conducted by Leeds Beckett University and Fertility Network UK this often ignored side of the infertility story is starting to be recognised. Their study found that infertility can affect a man's mental health, self-esteem, relationships, sex life, masculinity, even his career and finances. And given childlessness is often seen as a 'women's issue', men are often ignored during the treatment process or in follow up support. Men are one-half of the fertility equation yet are often relegated to the sidelines.
For ten years my wife Merryn and I dreamed of starting a family. Our journey in pursuit of that dream included special diets, courses of fertility-boosting supplements, healing prayer, even chiropractic sessions (you'll try anything). The journey included numerous rounds of costly IVF treatment, and a year of assessment as potential adoptive parents followed by an agonising two-year wait for our hoped-for adoptive child.
We pursued our dream with all the energy we had. But the dream never eventuated. Exhausted from a decade in the infertility wilderness, we brought our dream of a baby to an end on Christmas Day 2010 after doctors had told us, just days before, that our final IVF round had been successful. They'd been wrong.
We can feel sadness as we see a proud father walk his veiled daughter down the aisle.
Since then, Merryn and I have been able to grieve and move on with our lives. But while the wound has healed there will always be a scar. Having written a book about Merryn's and my experience and sharing that story publically, I've come to hear many men's stories privately too. While we may not share as openly as our other halves can, here's what childlessness can feel like from our perspective.
We can feel sadness as we watch a father tickling his giggling daughter, as we watch a family celebrate the birthday of their teenage son, or as we see a proud father walk his veiled daughter down the aisle. In these moments we hear a voice that says: "You'll never have that." followed by a jolting sense of injustice. "It's just not fair," the voice says. "When we tried so hard to have a child."
Some guys are OK going without children. Others have wanted to be dads all their lives. The desire for children isn't just a female drive. As one man said to me: "I'll never see a little face look up at me and say 'Daddy'."
I regularly have men confidentially email me or pull me aside at conferences to share feelings they rarely share with others. "I can't talk about this to my friends," one guy said. "Having low sperm count is hardly conversation for my pub mates." Our culture still equates masculinity with siring a child and for many men this threatened masculinity is the most difficult aspect of infertility. Childlessness can bring isolation from others and a sense of shame.
The lost opportunity of fatherhood. Threatened masculinity. Guilt and shame. Yes, childlessness can cut a man up.
This was a big one for me. Try watching your wife's bottom lip quiver as the doctor delivers the results of those first fertility tests. Watch her face contort in pain as the needle extracting the eggs for your first IVF round goes in. Watch as she waits in hope for the results of the blood test. Watch as time and again that hope falls to the floor. Watch all this and know that (in my case) you're the cause of all this—the reason she can't have what she desperately wants. You didn't choose this. You're not to blame. But you still feel the reason for her pain. The lost opportunity of fatherhood. Threatened masculinity. Guilt and shame. Yes, childlessness can cut a man up.
Over six years have passed since my wife and I brought our quest for a child to an end. We're in a different place now—we've started life again. And our story is helping others who need their own new beginning after a broken dream. But please know that childlessness isn't just a "female" thing. It cuts a man up too. In more ways than I've mentioned and in more ways than you may know. Thankfully word about that is now getting out.
This article was first published on Sheridan's own website, and you can read the original here.

Sheridan Voysey is an author, broadcaster, and the founder of Friendship Lab. He and his wife Merryn's childlessness journey is told in the books Resurrection Year: Turning Broken Dreams into New Beginnings, and The Making of Us: Who You Can Become When Life Doesn't Go as Planned.
View full Profile