During National Fertility Awareness Week (1-5 November) we look at how employers are beginning to recognise the need to support those experiencing fertility issues – it is time the Church did the same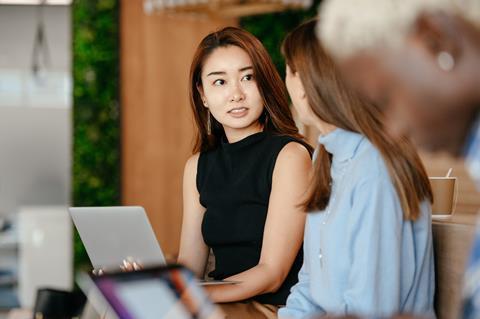 There are 3.5 million people in the UK facing fertility issues, which is why the Fertility Network UK, the organisation behind the awareness week, uses the hashtag #YouAreNotAlone. While it is comforting for those walking through such a heartbreaking and exhausting situation to know they are not alone, their experience can be difficult when trying to juggle work commitments alongside treatment. That is why Kellogg's recently announced that it will provide more support to employees who are experiencing menopause, pregnancy loss or fertility treatment.
The company is training managers to learn how to talk to those experiencing such difficulties. It will also provide extra paid leave for those undergoing fertility treatment – and a private space to administer treatment while at work as necessary.
This is a huge step in the right direction, and it is hoped that many other employers will follow suit. As Christian HR director Tolu comments: "People have been asking for fertility leave for years. The thing is, IVF is costly and time-consuming, and is very difficult for women in the workplace to navigate. Up until now, women have been at the mercy of a good boss or have simply had to use their annual leave.
"I think every company should roll this out. It is actually the very basics of employee engagement and shows companies are aware of the different things its staff go through. It shows compassion and empathy."
But it is also important that the Church learns how to support those with fertility issues well. For too long this has remained a taboo subject. As Sarah Lang, the woman behind an annual retreat for Christian couples experiencing infertility called The Rhythm of Hope, says: "For many couples, juggling faith and infertility is an additional layer of challenge – and the church environment can be both healing and yet sometimes wounding too – when surrounded by families and young children, or grappling with the subject of unanswered prayers and the mystery of miracles and healings.
"Many Christian couples will not only wrestle with their diagnosis and prognosis but also with the moral, ethical and theological issues surrounding fertility treatment choices or other options of building family."
Tolu also recognises that the Church can send out confusing messages and believes that, along with workplaces, it should be intentional about providing safe spaces: "With fertility the message from the pulpit is often: 'God wants you to have a child.' This is difficult to hear when you are struggling to have a child.
"There aren't enough sensitive forums for women and men who are going through fertility issues. One size definitely doesn't fit all, but it's important to take away the stigma that is sometimes there in churches surrounding IVF, and not be judgemental about what people are doing. Let's pray for them and hope they will have the child they want."