If you're serious about making a difference on Anti-Slavery Day (18 October), perhaps you'd consider hosting a survivor of human trafficking or exploitation, suggests Helen Hodgson from Hope at Home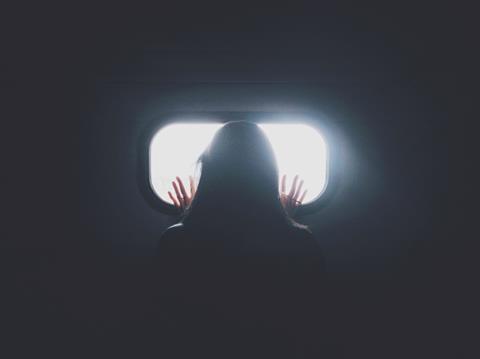 Human trafficking is a billion-dollar industry that cruelly exploits men, women and children, and often targets those facing homelessness. The Global Slavery Index estimates that around 136,000 people are held in some form of slavery in the UK at any one time.
Types of exploitation
Many are trapped in forced labour, for example at a car wash or in a nail bar, or on a construction site or farm. These workers are paid a pittance, if anything at all, and may live in dangerous or unsanitary conditions. Often their official documents are taken away by those exploiting them or they are threatened with physical harm – either to themselves or their families – if they try to leave.
Criminal exploitation is also on the rise, with many forced to beg, shoplift, pickpocket, commit benefit fraud, or grow and distribute illegal substances. Some are even pushed into having organs removed, which leaves victims at great physical risk.
Sexual exploitation and domestic servitude are further dangers. Many adults and children are forced into unwanted marriages or prostitution, or are used to produce pornography. Others are forced to look after the abuser's house or children around the clock without payment or being allowed to leave of their own free will.
What can we do about it?
If you have concerns about someone you know, or are being exploited yourself, you can contact the Modern Slavery Helpline on 08000 121 700 or call Crimestoppers anonymously on 0800 555 111.
As well as looking out for signs of exploitation in places like nail bars and car washes, it's important to keep an eye on those close to us, including our children and grandchildren. Look out for signs of substance misuse, emotional trauma, sudden changes in behaviour or appearance, access to money or goods that they couldn't afford themselves, secretive behaviour, withdrawal, physical harm, fear of police and so on. Keep a close eye on what they're doing online, as grooming can begin very subtly but may have rapid and very dangerous effects on young people.
Help for survivors
Hope at Home is a national hosting scheme for survivors of modern slavery and human trafficking. Founded on the values and vision of Jesus, who brought comfort and restoration to those who were marginalised and in need, the charity trains and supports people to welcome survivors into their homes, giving them the opportunity to rebuild their lives.
Jasmine was trafficked from the Philippines and lived as a domestic slave in the UK for 20 years. After making her escape, she was desperate to travel home to the Philippines to be with her family. With nowhere to live in the meantime, she was welcomed by Hope at Home hosts. She soon learned about Bonfire Night and Christmas, and enjoyed cooking and eating with the family. She loved snuggling on the sofa with her hosts' youngest daughter. And most importantly, she felt safe as she prepared to return to her village.
"I have been comfortable in my room at my hosts' house," said Jasmine. "Before it was not comfortable, and it was noisy. I was frightened there. When I came here, I could sleep."
Another survivor, Esther, was living in a temporary hostel while waiting for longer-term housing. The hostel was full of men who reminded her of her past traumas and her mental health began to decline. Fortunately for Esther, she was placed with Hope at Home hosts a day before lockdown began. A lawyer back home in Iran, she passed her maths and English GCSEs during this time and is now at university studying to practise law in the UK.
Esther said: "My situation was extremely difficult. I couldn't cope and was negative about my future. I suffered every day doing my life, but now I am a new person."
Become a host
At Hope at Home, we believe that no survivor of modern slavery should be without a place to call home. We are currently looking for hosts in London, Manchester, Liverpool, Birmingham and Bristol. If you want to put your spare room to good use, visit our website at or follow us on Facebook or Twitter.

Helen Hodgson is co-founder and operations director of Hope at Home. She is also a busy mum to three teenage boys, loves walking her dog in the sunshine and is secretly a Wonder Woman wannabe.
View full Profile