This year has been tough for many reasons, but here Tola Doll Fisher explains why we, as Christians, have a lot to celebrate.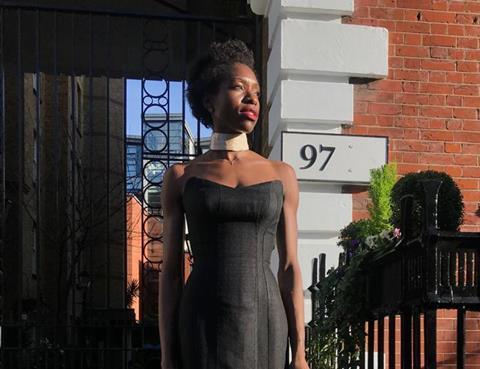 Today will be the first in 70 years without Queen Elizabeth II delivering her world-renowned Christmas Day speech. I personally didn't grow up celebrating Christmas but as an adult I've spent Christmases in the homes of others where gathering together at 3pm to watch the Queen deliver her message to the nation was a long held – and much-loved – tradition.
This year, King Charles III will step up in her place and give a pre-recorded message in the same fashion as his mother and many will be tuned in to see what Britain's new monarch has to say. However, as your editor, I want to take the opportunity to offer you a message of my own.
It has been a tumultuous year for most, if not all of us in 2022. The lasting effects of COVID are only just being seen and less understood, the political and economic climate has been shaky, heightened controversy surrounds many of our esteemed church leaders and, by all accounts, mental health is generally taking a dive. Is there any good news?
It has been a tumultuous year for most, if not all of us in 2022.
In December 2013, I was recovering from the loss of a baby and in the midst of a messy separation from my then husband. On New Year's Eve, I was in Singapore and stumbled upon a church celebration ushering congregants into 2014. I was welcomed by a joyous group who greeted me first in Mandarin, and then in English when they realised I was not native to Singapore. Helpfully for me, the service itself followed this bilingual pattern.
As a bona fide badge holding Christian, I have sat in many NYE services and, buoyed by our positivity for the coming year, the message is usually one of excitement. We are ready to receive the blessings God has for us and won't we be amazed to see what he does! However, the Singaporean pastor preached instead a message of resilience. He said that what was ahead might be difficult and give reason for us to be fearful. But that our assurance is that as Christians, we can face the future with hope for God's guidance along the way. There were no promises of good but instead of God's goodness. That really was the message I needed to hear because the year that followed was pretty horrendous as divorce proceedings started and I subsequently lost my husband and home.
As Christians, we can face the future with hope for God's guidance along the way.
I mention this now, not to cast a shadow on 2023 but to echo the pastor's message that there are no guarantees about the future and as we know, the word "unprecedented" has been used more times than we might have liked in the last two years. A global pandemic was certainly that. However, there is comfort in knowing that what happens here on earth is not the end.
Recently I have been reading 1 Peter 1:3-9 which says: "Praise be to the God and Father of our Lord Jesus Christ! In his great mercy he has given us new birth into a living hope through the resurrection of Jesus Christ from the dead, and into an inheritance that can never perish, spoil or fade. This inheritance is kept in heaven for you, who through faith are shielded by God's power until the coming of the salvation that is ready to be revealed in the last time. In all this you greatly rejoice, though now for a little while you may have had to suffer grief in all kinds of trials. These have come so that the proven genuineness of your faith—of greater worth than gold, which perishes even though refined by fire—may result in praise, glory and honor when Jesus Christ is revealed. Though you have not seen him, you love him; and even though you do not see him now, you believe in him and are filled with an inexpressible and glorious joy, for you are receiving the end result of your faith, the salvation of your souls."
And this is my encouragement to you. That your joy this Christmas period will be from our belief in Jesus Christ and through him, the salvation of our souls.

Tola-Doll Fisher is the creative director and editor of the Premier Woman Alive brand. Tola is also the author of 'Still Standing -100 Lessons From An 'Unsuccessful' Life' (SPCK).
View full Profile