Small business owner Samantha Rigg-David talked to Jeanette McCarthy about how God led her to open Nuff Naturals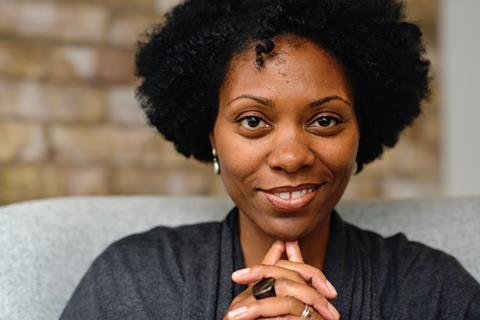 When I was growing up I wanted to be a singer, a French interpreter and an artist. I didn't find my path to art college until I was in my early 30s. I went to Wimbledon School of Art and studied a BA in Fine Art and minored in Photography. After university I taught art at a school for excluded children.
Coming to faith
I didn't grow up in church. I was 20 years old when I encountered God. I had been searching for a long time, reading up on different religions and philosophies. Then one day a friend from college phoned me and told me she had become a Christian. It was a surprise because I knew her story. I was so intrigued that I went to visit her. When we met, I could see the difference in her demeanour. My friend, and another group of Christians I met shortly after, ended up taking me to a prayer meeting. I remember when they started singing, I sensed this presence that I knew instinctively was my creator. All I wanted to do was bow down and repent of my sins. Right then, God came into my heart and filled me with his love and his Spirit. From that day, 5 January 1991, I have never looked back.
Love and marriage
I married Matthew David when I was 30 years old. We met on a prison missions trip to the Czech Republic in the early 90s. He was the keyboard player in a band called No Limits (which means God has no limits). I was a singer in a group called Selah. When we returned from mission, some of the No Limits band members asked myself and a few of the other singers to join them. We sang together for six years before Matt and I started dating and eventually married; we've been together for 21 years.
Nuff Naturals is born
Matt and I went to stay with friends in Sheffield, and one night I had a dream where I was making natural products. When I woke up, I shared the dream with my husband and our friends. They all encouraged me to start the business and even gifted the name of the shop to me. (Our friends had planned some time ago to start an organic green grocery by that name, but had abandoned the idea, so they shared the name with me.)
Two years later my husband was experiencing dryness on his legs. I contacted a friend who worked with natural products and she recommended an online shop called gracefruit.com. When I visited the website suddenly my dream came flooding back to me and I felt motivated to turn it into a reality. I started taking natural product courses and voraciously researching online. I experimented with making and blending products. I created body butters and scrubs that I shared with family, friends and church members. People loved them and started buying my products. My bestselling product is grapeseed oil (not my creation), which contains a lot of vitamin E. It's great for hair and all skin types.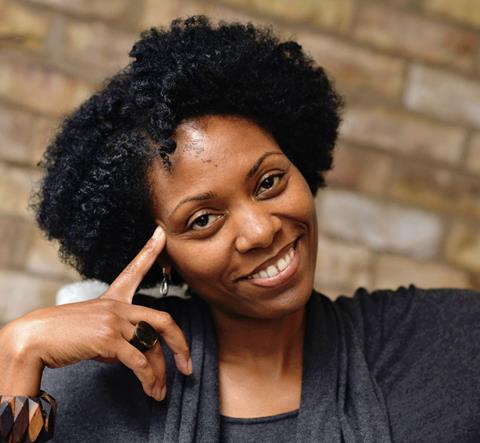 It was evident there was a demand for these products, so in 2013 I started the shop Nuff Naturals, based in Tooting Market (a really trendy place to be). In 2018 I incorporated another passion of mine – natural hair. I now have a natural hair station as part of the shop called Nuff Naturals Hair Sanctuary. We do deep conditioning and only use natural ingredients. Nuff Naturals is about hair restoration and haircare, the products are all ethically sourced and come from all over the world but mainly the UK, America and Africa. For me every day is Black history, and it's about celebrating and expressing who we are through our hair.
My business is my ministry
I love people and I love that I get to share my faith. God brings people from all walks of life that are hurting, struggling and searching, and no matter how the conversation begins it always comes back to the Lord. I'm a natural evangelist; to me Nuff Naturals is more than a business, it's a ministry.
God has allowed me the joy of praying for people and leading them to the Lord. A specific instruction the Lord gave me was to play worship music in the shop. This particular day the song 'Purify my heart' by Brian Doerksen was playing. A lady came into the shop and said to me "I have not heard this song since I was eleven, I've been searching for it." She hadn't been to church for many years but recently felt the Lord was calling her to go back. I told her the song was for her and she started to cry. She explained she lived in Wimbledon so I recommended a church and said to her that God was calling her and it was time to come back home to him.
Another lady told me she loved to visit the shop just to hear me talk about Jesus. I felt led to share with her that she should be a God chaser but God was also chasing her. I then began to talk to her about the kindness of God – right then we both felt the presence of God in the shop and we started to cry.
A source of inspiration
I am inspired by the woman with the issue of blood from the Bible [Mark 5:25–34]. This woman suffered for twelve years, she was an outcast, yet she found the strength to crawl on her hands and knees to get to Jesus for her healing. If someone like her can seek God and receive her healing then anyone can.
THREE REASONS TO BUY NATURAL PRODUCTS
1. What we put on our skin we put into our body. The skin is the largest organ and we need to be mindful what we ingest into our bodies.
2. God gave the natural products to us.
3. Natural products are value for money and kinder to the planet.
FOR MORE INFORMATION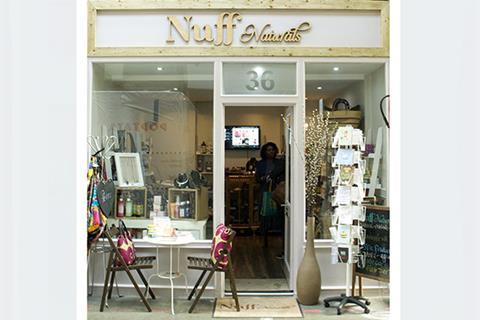 Contact: info@nuffnaturals.com
Follow on Instagram: @nuff_naturals
To visit the shop: Unit 36a Tooting Market 21-23 Tooting High Street London SW17 0SN (Use the back entrance at Totterdown Street – not to be confused with Broadway Market.)
To visit Nuff Naturals Hair Sanctuary: 100 per cent natural, organic and pure treatments by appointment – 0208 150 6430