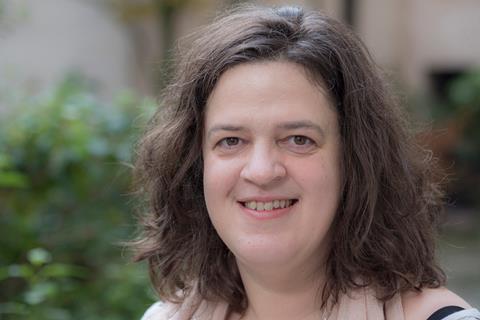 When I was in my late 20s, I managed to buy my small London flat. It was the late 1990s and it was still possible to buy a flat on a charity worker's salary. For the first time I felt that I might have something of value to pass on to others. It was a powerful feeling, and I wanted to take time to consider how I wanted my 'legacy' to work. So, with the help of a solicitor I carefully drafted a Will. I decided that my brother would get 50% of my estate and the other 50% would go to a women's charity that was dear to my heart. I gifted my books to the Oxfam bookshop, a limited edition print to a friend who would appreciate it and my flute to another amateur musician friend.
Then, in my mid 30s when I had my son and moved in with my partner, I updated my Will. This time, feeling slightly overwhelmed by the responsibilities of new parenthood, I left everything to my partner and, in case of his death, everything to my son.
Now, over eighteen years later, my son is an adult. And, at this latest milestone, I'm going to revise my Will yet again so that while he can still be provided for, I can leave a gift that represents my faith and values.
Having the conversation
In many ways, I'm fortunate that my very practical and down-to-earth Quaker mother has always believed in talking about death and the issue of legacy giving. Even going so far as to pay for her own gravestone and sort out exactly who wants and will get which family portrait and heirloom! So this has never been an awkward subject for me.
But while this is a really important conversation to have, many of us still avoid it, with 54% of adults in the UK not having made a Will at all. Taking the time to write or update our Will to include a gift for the ones we care for, the work of our faith, and for charities like Christian Aid, can have a big impact.
Join Faith Will
In September, churches and Quaker meetings across the UK are invited to hold a Faith Will moment to encourage people to remember their own faith, and Christian Aid, in their Will. By doing this collectively we can ensure our values live on, and help change the lives of both our local and global neighbours. See this short film for a quick explanation.
By signing up to Faith Will , you will be able to access a range of free worship and promotional resources for UK churches including sermon guide, prayers and lots of quotes, activities and reflections. If you only have 5 minutes there is a Faith Will film you can download to show, or leaflets and posters to help spread the word.
Will you and your church join us in sharing the message: Your faith is powerful, and so is your Will?
Beth Follini, Quakers in Britain