If you've ever faced challenges in your life then you will know that they either weaken you or make your stronger. For Karen Bryson her difficulties and disappointments have made her determined to give young people the best start in life. This autumn she is setting up a new Christian school, after having spent years running a tutoring service to provide extra support for children from all walks of life and financial situations.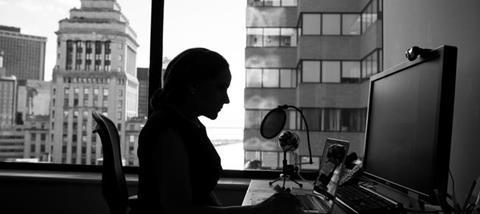 Lots of unexpected things have happened in your life as a result of your drive and vision, so could you give an example of one of them?
One of the biggest things was that we took a trip to Washington DC with ten students: boys and girls, different ethnicities, all within the key stage 4 band. Little did we know that three weeks before we left, we would get a call from the American Embassy, who had been behind this trip, saying that: "Mrs Michelle Obama wants you to come to tea with them and wondered whether your ten students would you like that?" So that I thought: "Well, let me have a bit of a think about that." That's a tough one to answer, isn't it?! So we went to Washington, we got to meet Michelle Obama, we got to glimpse Barack Obama, and the Dalai Lama as well as they were meeting in a room as we went by, so it was just a really surreal experience. Even without that, the whole experience was about raising the aspirations of these Turkish, Asian, Black and White children. Seeing a historically Black university like Howard and meeting with professors and dining in these incredible restaurants, staying at five-star hotels, all of that was meant to be an experience that would change their lives and raise their game in terms of what they were doing. But that was also reward, because they each had to write a piece around equality, which was judged. They wrote some wonderful pieces.
Your work situation shifted after that, so what happened?
The next month I was married to my husband. A brand-new government had not long come in and they cut my department. I was blessed. This was God again. I was one of the first to come out of that department and I said to my husband: "I want to go back into teaching, I want to make a difference." I'll be honest, at that stage I had burnt out between running Bright Futures [tuition services], doing consultancy, being a mum and I was also handling all the Black History Month stuff for Islington Council. God has blessed me in that I've worked all the way from reception, which is the first year in school, all the way to university. I've been a part-time visiting lecturer – English is always my specialism at a very high level and in primary, obviously, you are specialists in everything. I've also become a SENCO [Special Educational Needs] in this journey. I worked in primary schools, secondary schools, state schools, private schools and university.
To listen to the full interview click here. Karen Bryson is setting up a new Christian school called Hillel Park School in the autumn of 2021. To find out more about tutoring visit www.brightfutures4all.com