In 2008, Katie survived an acid attack and during her recovery set up The Katie Piper Foundation. She spoke to Claire Musters about how she coped with trauma and the impact on her outward appearance, how her newfound faith helped her come to terms with what happened and how a positive mindset helps her every day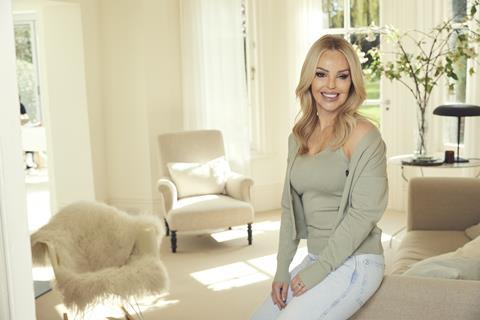 Today, Katie Piper is a TV presenter, philanthropist, author, host of the acclaimed Katie Piper's Extraordinary People podcast and face of iconic global beauty brands. She is dedicated to removing the traditional stigma of beauty across the media and promotes diversity, inclusion and acceptance across society.
Back in 2008 she was a young woman forging a successful career – working as a model and trying to get into television. Then a horrific attack changed her life forever. An obsessive ex-boyfriend arranged for someone to throw acid at Katie and she was faced with a long and exceedingly painful recovery period – and more than 300 operations.
"I am in awe of my body, how much it's been through, and how much it's fought to stay alive"
Katie doesn't like focusing on the details of that journey now, saying: "It isn't healthy for me to recall how hard things were day to day." But her resilience and courage shines through all that she shares with us below, and the way she lives her life reveals how she hopes to inspire her daughters and all those who come into contact with her.
Finding faith – and hope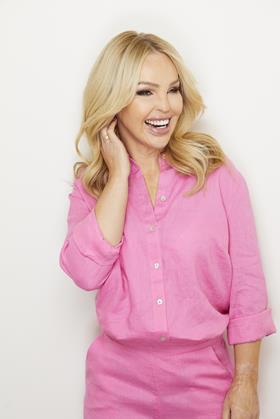 My rehabilitation took place at home but also in France. I was fortunate to have the very best doctors and surgeons to help me with my physical recovery – and of course, my physical injuries are still something that I very much live with now. This year alone I've had two eye operations.
During my recovery, a very kind Christian nurse taught me about faith and how it could help me in my recovery. I have to say, finding faith in my early 20s was an amazing thing, as previously I hadn't been introduced to it.
I found comfort in my local church, I started to pray and I found it gave me balance and happiness. I still feel that today.
I am in awe of my body, how much it's been through, and how much it's fought to stay alive. I have a huge respect for the human body, the power of the mind and, crucially, hope. No one has the power to ever take hope away from anybody.
A life-long journey
Like any trauma, emotional recovery is a life long process; I still have therapy today. Many have helped me along the way – in the early days, my medical team, professionals, my close family and the church helped me become more emotionally stable.
No one has it easy in life – we all have ups and downs, and I'm just the same. It's important to find what works for you. I found faith really helped guide me and so I've brought my Christian faith into my home. I love reading prayers with my young daughters every evening.
When I was physically stronger, I loved exercising – running in particular, as I loved the freedom it gave me. Now I enjoy podcasts, books and meditation – all of these things combined help centre me. Today I don't seek validation from anyone; I have a very strong sense of self.
The Katie Piper Foundation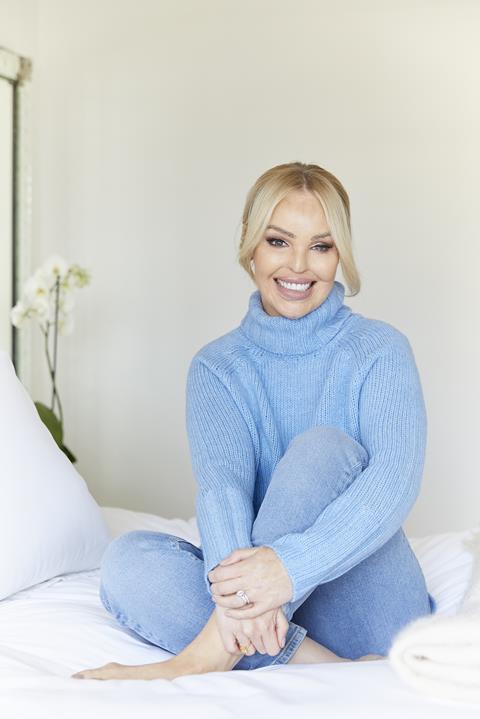 In 2019, I opened the UK's first burns rehab centre via The Katie Piper Foundation so survivors now can have treatment here (in Liverpool) rather than France. The Foundation created so much purpose for me and other burns survivors. We have the most amazing team and volunteers who work hard every day to improve the lives of those with burns and scars.
Our rehab centre is hugely successful and provides so much needed physical and emotional support. We've now helped thousands of survivors since our inception and, aside from my beautiful children, it's what I'm most proud of.
In the public eye
I have had many opportunities open up to me, but it has been a very organic process. The Channel 4 documentary Katie: My Beautiful Face [which was watched by 3.5 million viewers and shown in more than 15 countries] got BAFTA-nominated and my first book was borne out of this. It was a very cathartic experience for me and, when I saw how many other people it was helping, I knew I had to do more.
"I am on a constant mission to encourage diversity and difference on our screens"
While many viewers had experienced trauma and tough times, it seemed to resonate with a much wider audience. I think that is because it was a story about strength and surviving something when the odds are stacked against you. That's a strong message many can recognise.
Now I sit here with a wonderful TV presenting career, an award-winning podcast and seven books. I have a cosmetics product line and a bedding range, as well as being the face of international brands and beauty campaigns.
I am immensely grateful for the life I live, but am on a constant mission to encourage diversity and difference on our screens. We must see ourselves reflected in the commercial and broadcast world – that is so important to me. We have a long way to go, many more conversations to be had, but we are making progress.
Marrying my faith with my work
In September 2020 I became a feature presenter on BBC's Songs of Praise. I am so honoured to be part of the Songs of Praise family; it honestly was a 'pinch me' moment and I really believe it was part of God's plan.
I was naturally nervous as it's such an iconic, loved show, and I really wanted the audience to warm to me. It turns out I had nothing to worry about because it's been such a wonderful experience and I enjoy every minute of it.
I also hope I bring a new audience to the show – and that they can enjoy the positivity and hope it brings to so many too.
The importance of positivity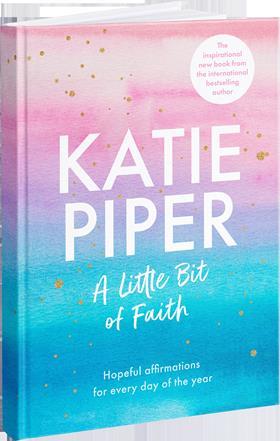 I have recently signed a two-book deal with Christian publisher SPCK – working with them is just brilliant, as they absolutely understand me and my message. The first book, A Little Bit of Faith, was borne out of my daily Instagram affirmations throughout COVID-19. I noticed that people needed a daily lift, and the reaction I received from the messages was unbelievable! Just a bit of positivity to start your day can really reframe and refresh your mindset, and give you that extra bit of strength to deal with life's challenges.
I use this approach in my own life too. If I see a great quote, or something positive happens in my life, or a loved one's life, I will write it down and either put it in a jar or literally stick it on my desk wall, my laptop or my downstairs toilet. Life can get overwhelming at times so it's important to remind yourself of the good stuff, and how far you've come.