This month I'm reading…
This month I'm reading…
Valuable: Why your worth is not defined by how useful you feel
Liz Carter (The Good Book Company, 978-1784988661)
I was already aware of Liz's writing from previous books, so was anticipating this new book of hers greatly. She writes beautifully and has a thorough grasp of scripture; her books are deep, but also rooted in honesty. Living with a chronic disease means she faces struggles every day and she doesn't shy away from that in her writing. In fact, the feeling of being less capable because of her illness is what started the journey of this particular book, in which she looks at the upside-down kingdom of God. While we might look at someone and wrongly view them negatively because of their lack of productivity, or we may struggle with feelings of uselessness ourselves, God looks at us and sees our great value. She challenges the notion that we are meant to be of use to God and invites us to journey "to apply a new language in our lives, in our weakness, in our identity and in our deepest places".
I know that the subject of feeling useless to God is one close to your heart – and experience. Could you share why?
I've spent a lot of my life feeling not good enough. All around me, I've heard the message that we must try harder, we must be better, we must be more useful, to earn our places in the world. Because of long-term degenerative illness I've often felt like I am out on the side-lines, looking in at the successful people and feeling like I will never be enough. Yet scripture tells us a completely different story about where our worth lies; it tells us we are beloved and valuable, and that these things are not a result of what we do. It tells us that God doesn't see us as tools to pick up and put down. I'm passionate about changing and re-imagining our love stories with God as ones in which we love and are loved to the full, rather than places where we must perform.
Why do you think a sense of uselessness can 'spill over' into our faith?
Sadly I think churches can be just as much victims of what I call 'the productivity lie' as the world. The productivity lie tells us that we need to be productive and useful in order to live good, fruitful lives, and if we are not then we are failures. In some teachings, I see some of this language creeping into faith. Church can become about the amount we do, the number of rotas we are on, or even how successful we look. And church can become a place where the 'useful people' are praised, too; where people who seem to have good, whole, productive lives are lauded above the elderly lady in so much pain she can only occasionally make it to church, or the alcoholic gentleman at the back.
It can creep into our faith when we start to believe that what we do matters to God more than who we are, too. When we think that we have to earn God's favour – however weary we are. Paul's radical teaching on the body of Christ was subversive for its day and remains so now – and turns this kind of thinking on its head with its warm invitation into a community of equality and inclusion for all.
So many churches, church leaders and other faith communications talk about us being of use to God, but in your book you say that that is problematic language – could you explain why briefly?
Think about how you would usually feel when reading about somebody 'using' somebody else. This would rarely be a positive thing – the sense of 'using' a person means using them for something the user can get out of it rather than what they can bring to that person (usually for money, sex or power). If you look at synonyms for 'use' you find words of utility and disposability: control, exploit, expend, manipulate and so on. I believe Christians have used the language of 'God using' for good reasons, to build one another up, but this language has little root in scripture. God is not a user; God is our Father and the lover of our souls, and is so much wider than this kind of language allows for. I'm excited about finding a better way where we know our value in God's love rather than in some kind of usefulness to him.
What would you like to say to those who continually perpetuate the myth that we have to be healed/whole to be useful?
I remember being prayed for once for healing, and the words that were said over me: "God, please heal Liz so she can be useful to you again." Those words sank deep, and it can still be hard to shake off the notion that I would somehow do better for God if I was well. But there is so much in scripture that turns this notion on its head and sets us free from the idea that God can only work with those who are more 'whole' – in fact, scripture repeatedly shows us that wholeness is not about physical wellbeing but about being completely surrendered to God and flourishing within that. I know that God works in and through me within the pain, and that God wants me to find true freedom for my soul. One day I know my body will be free, but until then I know a different kind of liberation. And it's not in my usefulness…
What language do you believe we should be using instead?
It's hard to leave behind that 'God uses you' kind of language because it's so ingrained. But we can look to the Bible for better ways of explaining our relationship with God and how God works in us. I suggest partnership (Philippians 1:3-5), joining and remaining (John 15:5) and co-working with God (2 Corinthians 6:1) as positive language choices when we talk about how God works in and through us for transformation of ourselves. I think it's a much more positive statement to say: "Don't feel you are not enough. God partners with you. God joins with you and is co-working with you" than "Don't feel you are not enough. God uses you!" I hope these brief examples give some clarity about how language can make such a difference to how we view ourselves – words matter, and as Christians we must pay attention to the words we say to the world.
I love this line from your book: "Frailty doesn't mean failure" – could you unpack it for us?
I've so often been made to feel that my weakness is a failure in God's sight and that healthy people are more useful Christians than me. One of the things that changed my thinking on this was reading Paul's letters, where he wrote of abundance of life in Jesus and true contentment, yet he was often beaten, in prison, under threat of execution. He wrote from a position of extreme frailty and weakness, and yet wrote words that have sustained millions with their explosive, upside-down power: "My grace is sufficient for you, for my power is made perfect in weakness" (2 Corinthians 12:9) Frailty does not mean failure, and it does not mean we must stop being weak; it is simply a place God's power can be even more evident as he works in, through and with us in that place.
Liz Carter on: The books that have changed my life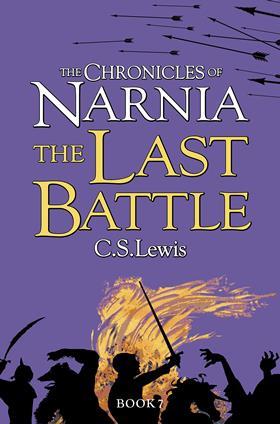 The Last Battle by C.S. Lewis
This book changed my view of life and God when I was just a child. I was thrilled by Lewis' words about leaving behind term-time and going into holidays more wonderful than I could imagine, and they gave me a sense of the freedom and joy of being in God's presence – even when I was in pain.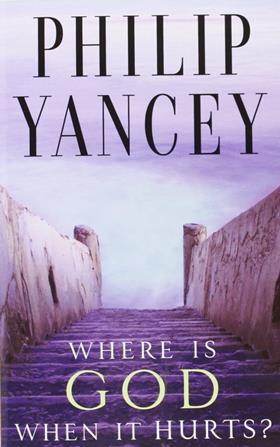 Where is God When it Hurts?
By Philip Yancey
This version of Brother Lawrence's well-known letters is one that influenced me so much in my 20s and 30s, as I came to understand that we can live moment by moment with Jesus. Frank Laubach was an American missionary in the 1950s who tried to live out Brother Lawrence's practice of calling to mind that Christ lives within those who believe in him.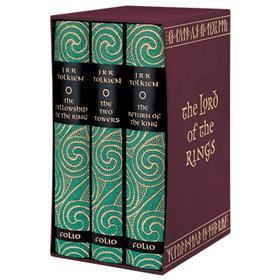 Lord of the Rings trilogy by JRR Tolkien
This series of books has it all – depth of character, sweeping stories and stunning writing – it impacted me so much because of the finely drawn transitions from darkness to light; from Samwise trying to comfort Frodo in the darkest place he'd ever been to the ethereal beauty of Rivendell. A lifter of souls.
Publisher Recommendation
How do we raise young women with high self-esteem, confidence in themselves and wisdom to pursue healthy relationships in today's hedonistic selfie-obsessed culture?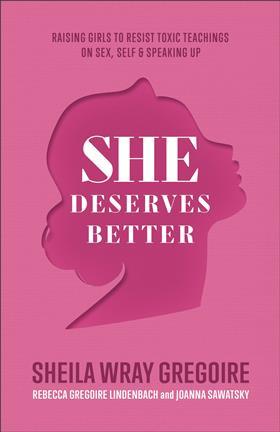 And how can we protect them from unhelpful and potentially damaging influences and expectations from peer pressure, social media, the media and even – in some cases – (mis)interpretations of what the Bible and the Church say about sex, dating, self-esteem and our attitudes towards others?
These are such important questions for parents today and that's why I am so thrilled to be publishing She Deserves Better: Raising girls to resist toxic teachings on sex, self and speaking up. This book is the result of deep listening to readers, which Sheila and her team have done through extensive research, an original survey and witnessing the stories of many who want more for their daughters than was given to them. We are pleased to partner with them in this life-giving message for future generations of young women to live grounded in their worth, voice and personal boundaries.
In exploring key topics – including anxiety, mental health, acceptance, boundaries, dating, sexual harassment, toxic friendships and relationships, sex education, virginity, sexual coercion and consent, and self-esteem and confidence – the authors advocate biblically grounded, freeing messages that are more about the dos and less about the don'ts. Each chapter also includes conversation starters and exercises for parents to work through with their daughters.
She Deserves Better by Sheila Wray Gregoire, Rebecca Gregoire Lindenbach and Joanna Sawatsky was recommended by Stephanie Duncan Smith, executive editor at Baker Books. The book is available now.

Claire Musters is a writer, speaker and editor. Her recent books include Grace-Filled Marriage and Every Day Insights: Disappointment and Loss. Claire is also the host of the Woman Alive book club and blogs at clairemusters.com
View full Profile