When Jane Blasio discovered she had been sold at birth – along with 200 others – she decided to help others piece together the missing pieces of their past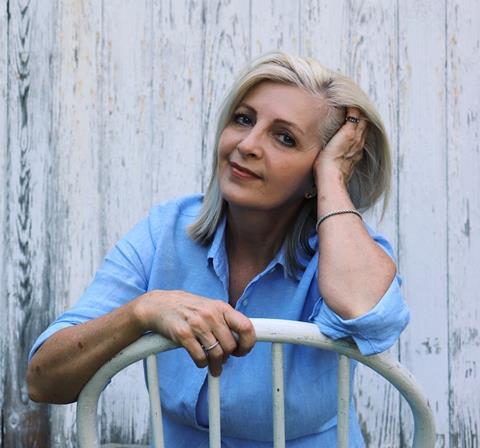 Jane Blasio was a 'Hicks baby'; one of more than 200 babies sold at birth by doctor Thomas Hicks, through the back door of the Hicks Clinic, in McCaysville, Georgia, between 1940 and 1965.
Hicks was the go-to doctor for many young pregnant women who had slim options in Georgia during the 1940s. And yet he had a dark secret; he induced babies early at great risk to women's lives and told them that their babies had died before selling their infants to other couples who wanted a baby and were willing to pay for one.
Sensing God's hand throughout the difficulties
Jane recalls her childhood as a 'loveless'. Her days growing up with her adopted parents, neither of whom had a faith (her father was a self-professed atheist) were turbulent. Her mother's mental health was in decline and she had suicidal tendencies, while her father was in and out of prison for getting caught up with theft.
Still, Jane was unshakably convinced of God's plan for her life.
When she was a young girl, her neighbour Madeleine took Jane and her older sister Michelle to the First Church of the Nazarene. Here, she heard about Jesus and remembers Sundays spent at church as some of her happiest moments growing up.
Hicks had sold humans as commodities with no regard for what sort of people he was giving them to
Jane learned she was adopted at the tender of six. One sunny autumn afternoon, her parents called Jane and Michelle out to the back porch of their home and said that they needed to tell them something. Before they could, the truth came tumbling out of Michelle, raw and unbridled: word had got out about Jane and Michelle's origins and kids on the school playground had taunted Michelle calling her a 'black-market baby', heartlessly informing her that her parents had bought her.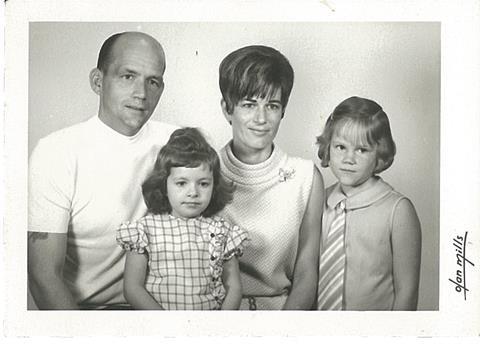 Jane's response to the shocking news that she was adopted – news that she did not understand – was to try and ignore it. But years of taunting and exclusion both at school and in the town community tarnished the years that followed. When Jane found her birth certificate for the first time in her mother's wardrobe at age 14, it became the catalyst for Jane to start tracing her connection to the Hicks Clinic, and consequently the search for her birth parents, when she turned age 18.
Even though she didn't find what she hoped for, she found peace in learning that "God always knows what he's doing."
At age 21, Jane found herself on her knees and asked God to reveal himself to her. No more than one week later, he did. God graciously revealed himself to Jane through the testimony of other people in her who had had their lives transformed by God's love. Jane might not have known who she belonged to at a DNA level, but the moment she said to God: "I'm yours", she started to live in a place of true belonging.
Overwhelmed and broken
As Jane's search for her birth family continued, she went from amateur investigator to professional by studying English and Criminal Justice at the University of Akron.
Jane was the first adoptee to search for the truth of what went on at the Hicks Clinic. After 13 years of searching, she broke the case and subsequent story in 1997. The period that followed was chaotic and overwhelming, and Jane was swamped with over 300 phone calls per day from those claiming to be, or suspicious that they were, also Hicks babies.
Jane discovered that Hicks had sold humans as commodities with no regard for what sort of people he was giving them to. As a result, some Hicks babies endured unhappy and even abusive lives.
When Jane was 32, the pressure of the investigation all got too much; throwing herself into her career in federal law enforcement was the welcome distraction Jane needed to numb the pain. However, with every step she took towards the alluring pleasures of the world and her career, she took one step away from God.
"On the outside, I looked like I had it all; living life in the fast lane and loving it. My life looked amazing. But no one knew that I cried all night long in brokenness."
Even as she continued to live her life without God, she still couldn't ignore the still small voice of the Holy Spirit's whisper in her heart: "Are you done with being broken?"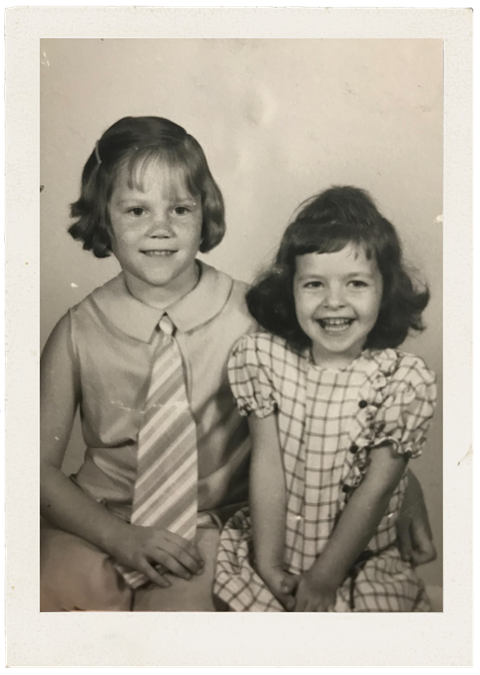 Sibling lives restored
After 15 years of the life that Jane later claims 'nearly killed her', a personal crisis brought her to her knees crying out to God: "Will you take me home?" Jane rededicated her life to God, and as she did so wholeheartedly, she began to realise that "when you obey him, amazing things begin to happen."
One area of brokenness in Jane's life that God wanted to transform was her relationship with her adopted older sister Michelle. They had been estranged for years, and God challenged Jane that it was time to forgive, and in return to ask for forgiveness.
When Jane approached Michelle, it not only resulted in healing and restoration for their relationship – it also was the beginning of Michelle's faith journey. Michelle tragically passed away from cancer in 2017, not long after she had accepted Christ. Jane reflects on the grief of losing her sister at a young age: "He knows. I don't like cancer because Michelle's not here. But it brought her into eternity."
Jane couldn't forgive Hicks by simple human effort
Forgiving the man behind the pain
What about Thomas Hicks and his incomprehensible, dehumanising actions that affected the innocent lives of so many who are still searching for answers today? Mothers whose babies were snatched so cruelly away from them at birth or horrifically removed from their bodies by forced abortion. Fathers who inexplicably lost their wives as they laboured then died behind the closed doors of the delivery rooms at the Hicks clinic. How did Jane forgive Thomas Hicks?
Even though Hicks lost his medical licence in 1964 on illegal abortion charges, he died in 1972, age 83, 25 years before the shocking truth about his actions was discovered.
For a long time during her investigations, Jane detached herself from Hicks, seeing him as merely a 'case'. She admitted that she couldn't forgive Hicks by simple human effort, and asked God for his help. She says: "He gave me the gift of forgiveness."
Jane sees Hicks as "just a man" and would urge those today who are struggling to forgive: "Tell Jesus you can't do it. Cry out: 'Help me, Jesus.'"
Walking out God's plan
Hick's evil actions showed Jane that life is temporal – and that God has a plan for her life every step of the way. Her search for her roots is not over, as she still hasn't found out how she ended up at Hicks Clinic, but Jane now knows that: "It took not the journey of searching, not the actual DNA, to find who I am. I'm a child of God. He knows my name, and he placed me in this world."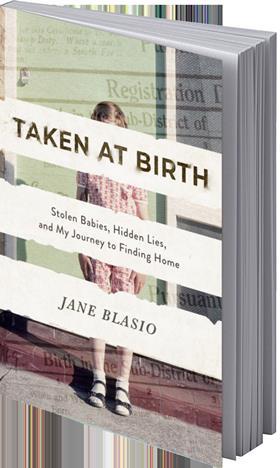 Today Jane uses her expertise in black-market adoption and federal law to help other Hicks Clinic adoptees in searching for answers regarding their birth stories today – as well as other victims of black-market adoption. She continues to be passionate about finding out the truth, believing that it is a key to healing.
Jane tells her own story, as well as many others, in her book Taken at Birth (Revell). It is a voice for those who endured abuse and desperate circumstances at the hand of Hicks. It is also a story weaved together by a common thread of God working in people's lives despite the pain. Find out more at janeblasio.com

Becky is a youth worker-turned copywriter living in Istanbul, Turkey. She writes copy for coaches, creatives and online business owners, loves sustainable style, spin classes, and making cross-cultural connections. www.beckythecopywriter.com @beckythecopywriter
View full Profile