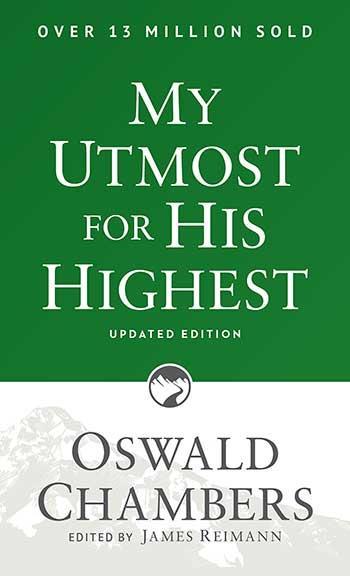 With Amy Boucher Pye ...
The most read devotional writer of all time seems to be overlooked in his own country but adored in others.

I'm one of the many Americans who for years has read Oswald Chambers' My Utmost for His Highest regularly, soaking in his words that reveal God's good character and love for his children – and his demand that they commit their all to him.
I've often puzzled why Chambers' works aren't as much-loved here in Britain as they are in my country of birth. A case of a prophet being ignored in his own country? Or perhaps we Americans just have a special fondness for this Scotsman who so committed his life to God's service.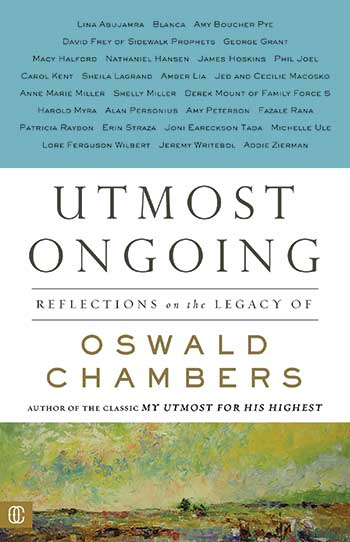 Whatever the case, as we approach the centenary of Chambers' death on 15 November, I hope that his influence will continue. New print editions of Utmost are being released in addition to the online format that can be found at utmost.org. Also published is a book of essays that reveal the influence of this best-selling devotional in the lives of nearly 30 individuals – including me.

I write in Utmost Ongoing about how reading Chambers' devotional helped me in my twenties to discern the still, small voice of God. I thought I had been hearing God's call to move halfway across the country to marry a man and work with a wonderful Christian organisation there. I even announced to my current place of employment my intention to move, but these plans fell spectacularly flat during one weekend visit to that city.
I was crushed, not merely for the failed dreams, but mostly that I didn't know who I was listening to. Was it God, or just me? How could I have got it so wrong?

I had to tune in my ear to "the tiniest whisper of the Spirit," as Chambers says. For "God always educates us down to the scruple … He does not come with a voice like thunder; his voice is so gentle that it is easy to ignore it" (May 13, Utmost).
And so began my journey to listening for and discerning God's gentle and loving voice. My loving Father wasn't bellowing out commands for how he wanted me to live, but nudging me lovingly into a journey of walking next to him, hand in hand. To this day, I continue to weigh up the "God impressions" I sense in my soul.

I warmly recommend both the devotional and Utmost Ongoing. The latter is filled with stories about how Chambers has affected the lives of prominent writers, artists and speakers. I enjoyed hearing how his words – compiled by his wife after his unexpected death – have resonated with them as they speak of his call to be "broken bread and poured-out wine" for God.