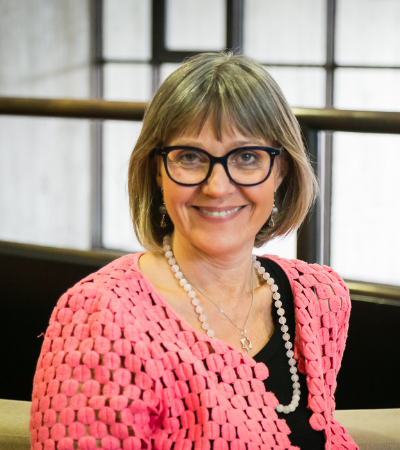 Whilst this year's IWD day theme is Choose to Challenge, "call out bias, question stereotypes, and help forge an inclusive world", for the women of the faith groups, this year has not been about choosing. It has, instead, been about necessity. Communities of every faith should celebrate the central, essential role women play in simply keeping the show on the road.
Last week I delivered Purim gifts to elderly and isolated people, delighted not just with the sweet 'hamantaschen' pastries, but mainly for the doorstep visit itself. The task was a blessing, giving me too, a full time activist and broadcaster, a sense of actually being useful.
We have so many women to thank this year; their sleeves rolled up, spreadsheet open, ensuring the delivery of both local and of national programmes.
Churches - who are at the very heart of our communities - are running food banks, supporting people with mental health challenges, challenging racism, and waiting to reopen the night shelters. Oasis, an organisation built on Christian values, runs workshops by and for women to develop skills through art and design, to support their journey into work.
Right now, with vaccination hesitation rife in many faith communities, there's yet another job to do. As local mothers, carers, supporters and friends, women are playing a key role reassuring, informing and encouraging uptake when more formal systems seem to be way out of touch.
Often the contributions of the women go unnoticed or are acknowledged in patronising language; little women doing little jobs. The truth is that they are extraordinary in their normality – small quiet gestures adding up to a giant network of shaped, planned programmes – delivered efficiently and quietly, with conviction, with values based in faith traditions, and with love.
The women of faith are most certainly and tangibly challenging inequalities through action, getting the job done. This IWD is a chance for us all, from across society, top to bottom, to acknowledge their profound contribution, and to use at least this one day to say thank you.
Laura Marks OBE – interfaith advisor and founder of Common Good