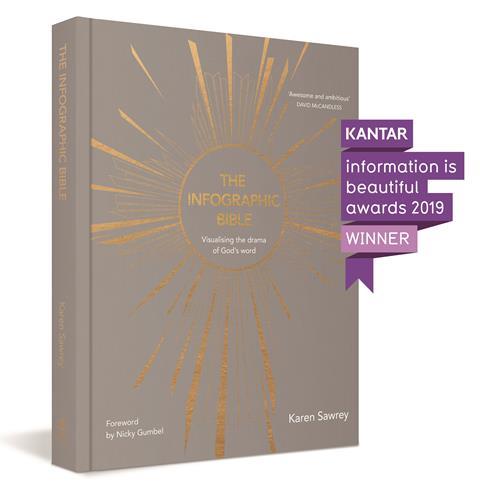 Living in a developed country, we have access to seemingly countless Bibles. Journalling Bibles, study Bibles, application Bibles, paraphrases, themed Bibles and so on. I tend to favour the NIV Study Bible, especially if I'm writing, but I know I can also get into a rut with my reading of God's word. So this month I'm featuring a Bible that takes a very different approach and a translation that's currently in development.
Karen Sawrey poured her creativity and passion into The Infographic Bible, spending five years creating what she calls a visualisation of the drama of God's word for a new generation. She recognises that increasingly we communicate visually, especially online. So she's created a series of infographics – images coupled with text – to convey many of the themes and ideas of the Bible. As she says in the introduction: "The content concentrates on the Bible's big picture narrative" with the main aim to "show that God's word can be approached, wrestled with, analysed and meditated on".
You can take this Bible on retreat or spend a few minutes with it each day, pondering the images and text, and as you do ask God to reveal himself. Some of the spreads include: "key events in the life of Jesus", "Abraham: unpacking the promise made by God" and "prayers in the New Testament". It also makes a wonderful gift – I've just ordered three copies myself! Don't miss out on this creative and innovative look at God's word.
The Passion Translation (TPT) is a new version of the Bible that seeks to reveal "God's fiery heart of love and truth…emerging the emotion and truth of God's love." It's one to try out if you're seeking to involve your head and your heart as you read the Bible. Bill Johnson, the leader of Bethel Church in California, endorses it.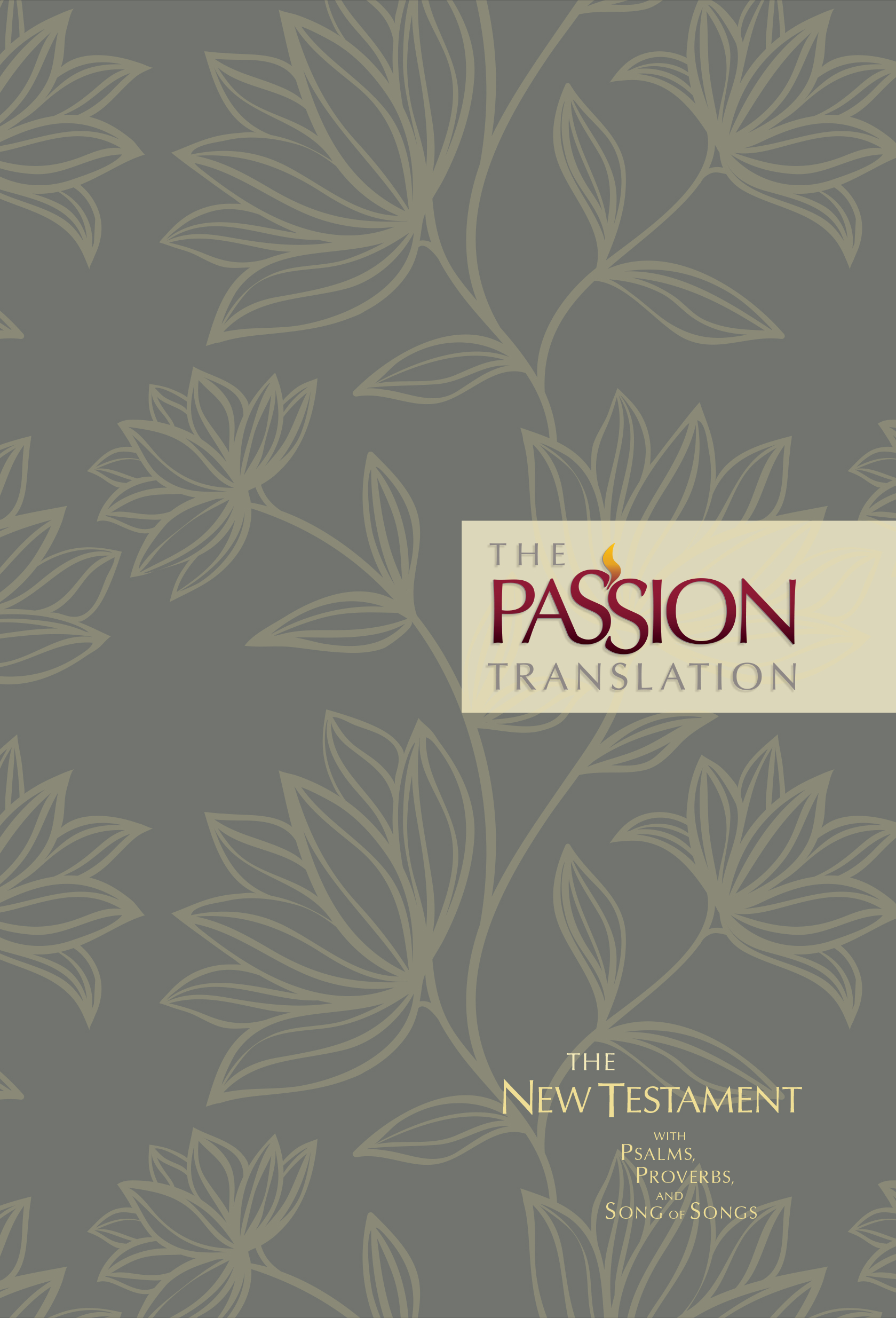 TPT is what's known as an 'essential equivalence' translation, meaning that the translation comes from the original languages; it seeks to convey the meaning of the original text (and not the literal meaning). It italicises some words, indicating that the meaning of those words is implied in the original language although the actual words are not found there.
Interestingly, TPT goes back not only to Hebrew and Greek but to Aramaic, which is a language in which 268 verses of the Bible appear. The footnotes share when something has been translated from the Aramaic, or what this language implied compared with the Greek.
If you'd like to try out the TPT before buying a physical copy, you can find it (and loads of others) at Bible Gateway online.
What's your favourite translation of the Bible, and why?
And, as a footnote, please keep sending in your reviews for the book club! Details on the right.