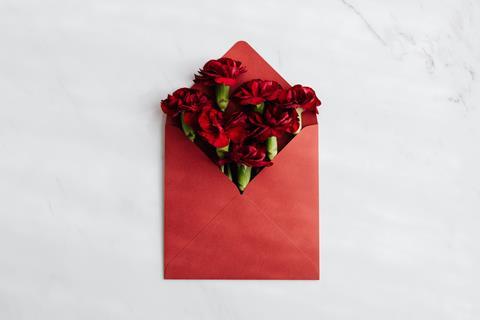 We are coming up to the day when mums across the country are celebrated. Right now, advertisers are flooding us with messages of exactly how we should be showing our mothers have much we appreciate them.
Since my mum died, just over a year ago, Mothers' Day has become bittersweet for me. It comes hot on the heels of her birthday, and both are exceedingly painful for me right now; the grief very fresh and raw. And yet I, too, am a mother and I recognise it is a day in which my children like to acknowledge my role in their lives, and so I don't want the sorrow to overshadow the time they have carved out for us to celebrate. (I also want to enjoy the opportunity it affords me for a bit of time off from household chores!)
I know I am not alone in my grief. And there are many others who have had tricky relationships with their mothers; who may have had to distance themselves for their own safety. There are also many who desperately long to be mothers and every year this day pierces them afresh, as they realise another year has gone by without their heart's desire coming to pass.
This year we have the added pain of so many not being able to see their mothers physically, as we navigate the restrictions that are still in place. This, too, will cause real anguish, as we have missed so many celebrations with family and friends due to the pandemic.
Mother's Day in our churches
As church leaders, my husband and I have always felt the tension Mother's Day can bring – we want to embrace it as a way of celebrating mothers (traditionally the backbone of homes, but sometimes simply not appreciated enough). But we are also very aware of the pain that the day holds for so many. We believe that the church is a family and, whether biological mothers or not, all the women in our congregation are vital in so many people's lives, of all ages. And so we celebrate every woman in our church on Mother's Day. We are not naïve enough to think that it will take away the pain individuals may feel, but we hope that it shows each woman that she is valued and loved for who she is.
I am so pleased that the very companies that bombard us with advertising, trying to get families to buy their products as gifts, are beginning to recognise the tension that the day holds, too.
Flower companies, make-up and perfume companies and others who sell gift products for women (including supermarkets) are beginning to offer 'opt out' options simply for their Mother's Day emails, because they realise "it's a sensitive time for some". Bloom and Wild, for example, back in 2019 asked their customers if they would like the option of opting out of correspondence surrounding sensitive days, like Valentine's Day and Mother's Day, and the response was overwhelmingly positive. Since then, they have launched the 'Thoughtful Marketing Movement', and more than 160 companies and agencies, including Paperchase, The Telegraph, Classic British Hotels and Marie Curie, have signed up to offer similar opt-outs for customers.
Being mindful – of yourself, and others
So as Mother's Day approaches, if you find it difficult, for whatever reason, please be compassionate to yourself. If it is a day you don't want to celebrate, don't feel guilty about that. And if you are one that enjoys a big celebration on this day, please do enjoy yourself! But be sensitive to those around you who may be struggling.
Let's learn not to compare and judge our situations, or our emotional responses, but simply be gracious and understanding towards one another. I for one will be enjoying celebrating with my children, but also trying to give myself the space to remember and share precious memories of my own mum, and not worry if the tears begin to flow…which they inevitably will.
Photo by Karolina Grabowska from Pexels

Claire Musters is a writer, speaker and editor. Her recent books include Grace-Filled Marriage and Every Day Insights: Disappointment and Loss. Claire is also the host of the Woman Alive book club and blogs at clairemusters.com
View full Profile