Your stories of God's intervention.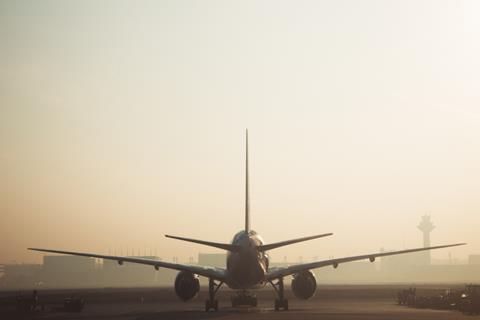 Unexpected evangelism in an airport – Iona's story
Back in October 2021 I went to the 24/7 Prayer conference in Belfast and was flying through Luton airport. I stopped at the MAC makeup counter and got chatting to the girl working there. She had a crystal hanging around her neck and I felt God prompting me to ask her about it. She said she was into new age spirituality. I said: "Oh, I am a Christian so I believe in Jesus."
I asked if there was anything I could pray for her. She said: "That's so nice, maybe you could pray for my back?" So I did. She then walked me across the whole of duty free to the tills so she could give me her discount and I remember thinking she seemed to be really touched by the prayer. I wondered if something was happening but didn't ask about her back. I asked what her name was and she said "Hareena". I said: "That's a lovely name, what does it mean?" She replied: "It means chosen, but I don't know what I am chosen for." I said: "I believe you are chosen by God." I then left, feeling encouraged.
In April 2022 I was flying back to Belfast through the same airport, and I stopped at the MAC counter again but she wasn't there. I told the friend I was with about what had happened previously. We were just about to leave when Hareena came around the corner and spotted me, calling out: "It's Iona isn't it?" I said: "Yes! How is your back?" She replied: "You'll never believe it, but my back was totally healed! I felt a cool feeling come down my back when you prayed, and I went home and said to my dad that I think there is power in the name of Jesus!"
A few weeks later she contacted a psychic friend, who said she had met Jesus so was no longer involved in occult things. Hareena said she realised she needed to take Jesus seriously. She found a Bible, and prayed: "God, if you are real, please show me." She opened her Bible and at the bottom of the first page, was my name, Iona (it was the name of the font). Hareena was amazed to see my name, gave her life to Jesus and found a church. She was getting baptised two days after our second meeting! We exchanged numbers and we are now praying for her family to come to faith too. It was a beautiful reminder of what God can do with the seeds planted when we step out in faith!
Iona, by email
Unexpected evangelism in an airport – Hareena's story
From an early age I felt alone, like there was a glass plane between myself and the rest of the world. I grew up 'Christian' though my parents weren't exactly believers. They believed in a creator and throughout my childhood I attended church with my grandparents. I had a basic understanding of the Christian faith, I prayed to God as a child but I didn't know the truth of the gospel entirely. My life got very dark around my mid-teens.
My search for meaning and the answers to the pain I was feeling took me down a path to new age spirituality. From the age of 15 to 24, I was a believer in the power crystals, star signs, spirit guides, ancient wisdom, manifesting and much more. However, despite my so-called ability to create my dream reality and decode the meaning to my life with the position of the stars, I still felt lost. I grew more hopeless, lonely and confused.
Ten years down the path of my 'spiritual awakening', I was at my lowest point and I didn't even realise. In September 2021 after complete exhaustion, I decided to give it all a break and try to be normal. A month later I was at work at duty free in Luton Airport and got chatting with a passenger, Iona. A few minutes into our conversation I heard a voice suggest I ask her about Stonehenge (which I was thinking of visiting).
I asked her and it turns out that is where she grew up. By the end of our conversation she offered to pray for me and asked what I would like prayer for – at that time I was experiencing a lot of pain in my back. Iona came over, closed her eyes and placed her hand on my back and prayed in the name of Jesus for my back to be healed, for God to reveal himself to me and to share with me my purpose in life. Within seconds my pain was gone.
Three weeks later I decided to message my psychic and ask how she was doing and let her know I had just bought my first tarot deck. The next day she responded explaining she had renounced all her practices, and has given her life to Jesus Christ! She said I should be careful of tarot and psychic things. I invited her to share her full testimony and then I typed in 'New Age to Jesus' on YouTube, and for an entire weekend I watched many others online talk about their experience on their 'spiritual journey' and how at the end Jesus was there to save them from the bondage of it all.
After a few days, many tears, a ton of anxiety and sleep paralysis, I decided to open my Bible. On the first page, printed at the bottom was the name, Iona. The name of the woman who had prayed for me a month before. This Bible was given to me by my father when I was a child. He received it from his grandmother. In the Bible that belonged to my great grandmother was the name of the women who prayed for me almost 30 years later! It was that night I gave my life to Jesus Christ. Because the only one who could have orchestrated it all is God. I have peace now that I never had before, and hope where before I had overwhelming hopelessness. I feel like I belong for the first time.
Hareena, via email
What's your story?
Testimonies are an important way of encouraging each other in faith and we'd love to hear your personal experiences of God, whether that's a miracle story or Jesus standing with you in the storm. Email us womanalive@premier.org.uk
Please include your first name with your correspondence – but do let us know if you want to share anonymously. Entries may be edited for length and clarity.