Stories of God's intervention / Brought to you by Church Army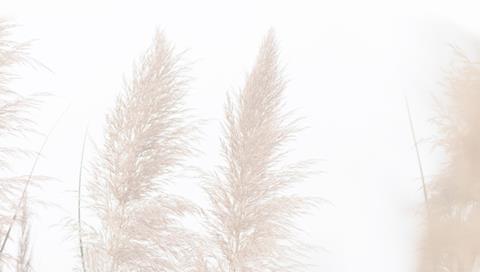 Redeeming a car accident
Squeezed into the back of a convertible in July 2021, I was in a low-speed collision on a roundabout on the edge of Yeovil in Somerset. Nobody was hurt but I was upset and shaken by the incident.
After parking in the centre of town, I met up with a younger friend to walk around the town. We soon found ourselves heading in the direction of the accident I'd been in earlier.
As we neared the roundabout we walked past two other teenage girls and I felt a surge of courage to ask them: "If God was real, what's one thing you would ask him to do?" A big question. They talked to me about world peace and ending diseases. I then asked if there was one thing he could do for them personally.
They answered and I told them I knew a God who could and wanted to do all these things! I asked if I could pray with them for each of these things and they were up for it.
After we prayed, we talked more about Jesus and they said they wanted to give their lives to him! The four of us prayed the Lord's Prayer together and talked about local churches. The conversation was such an encouragement to me – I'm so glad I walked back to the site of the accident!
Mima, by email
Changed by a vision of Jesus
I was 21 and about to finish university. I had been studying to be a physiotherapist while enjoying a life going out drinking and partying. But then I started to question: What is the purpose of life?
I was raised in the Catholic church, so I knew of God, but I didn't know him personally. So I started to ask questions, and went into a prayer meeting in the town I grew up in in Brazil. It was a Catholic prayer meeting and, while there, I asked God if he was real, to show me.
I then had a vision of Jesus coming towards me. He held my hand and embraced me. I felt his presence and I knew he was going to be with me always. I gave my life to him right then.
Soon after that I finished university, and travelled to see my sister in America. I spent six months with her, learning English. My sister was already a Christian, so I started walking closer with God while with her.
When I returned to Brazil, I found an amazing church and got baptised. I am 40 now, and I have had the honour of being a missionary for eleven years with Youth With A Mission (YWAM). I left everything behind to travel the nations and teach young people how to fall in love with Jesus and preach the gospel.
God has now sent me to Norwich, with my new English husband and our baby, Elijah, who is one. Together we love sharing about Jesus because he has been so good to us.
Iza, by email
Healed of long COVID after a spiritual curse lifted
In March 2020 I was working as a primary school teacher three days a week when the world as we knew it was turned upside down. I began to feel unwell and wondered: was it COVID or not?
I got progressively worse; flu like I had never known before with a sore throat, fever, raging headaches and muscle ache. After around 14 days I was no longer in quarantine, and I managed a trip down the stairs.
I was not prepared for how weak I was or the impact on my breathing just negotiating the stairs. I expected and hoped that I was on the way to recovery but as the days turned into weeks and then months; recovery alluded me.
In the first three months I had a tsunami of symptoms that would knock me out: headaches, sickness, stomach pain, dizziness, heart palpitations, breathlessness and muscle ache. Sleep would descend out of nowhere.
Slowly this settled into fatigue, brain fog and headaches. Then, by the summer, eating and smell problems. My doctor took me seriously and we started exploring what could be causing my symptoms.
It was only in August 2020, when I could have an antibody test, that what we suspected all along was proved true. I had had COVID therefore my symptoms could be attributed to a new emerging condition – long COVID.
Fatigue, brain fog and headaches became the norm for me; having to pace myself and think carefully about what I should and shouldn't do. I had begun a phased return to work in September 2020 and 16 months later I was managing half days.
The long COVID clinic had signed me off because working half days was deemed good progress! Somehow God helped me through family crises along the way: losing my mum to cancer after a sudden stage four cancer diagnosis when I was her main carer and, our eldest son, who lived on his own, had a bike accident leading to post concussive syndrome. I remember at my lowest moments crying out to God on the bathroom floor for his help.
In November 2021 I clearly felt a nudge from the Lord to give up my job as he had something new for me. Long COVID robs you of your life so to give up being a teacher was yet another loss, which meant initially I struggled with this.
However I obediently handed my notice in. Due to the nature of my contract I had to work to the end of the spring term. I remember asking the Lord: "When will you heal me?" to which he replied: "Be patient."
April 2022 was a pivotal time. I finished teaching and had been able to book a zoom 'miracle clinic' appointment with the Glasgow Prophetic Centre for mid-April. Four gracious people prayed for me over zoom and had revelation from God as to why I was so ill. They said I had a spirit of death over me from a curse. As they each prayed, I felt the warmth of the presence of God fill me.
At that point I didn't notice an improvement in my health. However what God started that day he finished four days later and the words they had said made sense. My sister had invited me to join her on a 'Freedom from Freemasonry' day in Glasgow, which was also organised by the Glasgow Prophetic Alliance. Our great grandfather had been a member of the Freemasons.
As we attended the day and dealt with the curses associated with the oaths taken by our grandfather – the effects of which had rippled down the generations – I experienced the spirit of death lift off me and the wonderful infilling of the presence of Jesus.
The headaches stopped completely and I was able to stop my medication; my fatigue had gone and I could think clearly. I woke up the next morning feeling like a completely different person.
Not only were the long COVID symptoms gone there was a lightness in my spirit and I felt restored in areas I hadn't even realised I needed restoration in. For a long time, I'd felt like there was a gag over my voice – this was gone and a newfound freedom and confidence to express myself was bubbling up. I certainly wouldn't have written a public article such as this one before.
Four months on, I am still living in the restoration and healing that God has miraculously poured out on me and looking forward to the next phase of my life. This has been a tough season, where I have experienced the refining of God and his goodness holding me through trauma, pain and ultimately bringing healing and a closer intimacy with him.
Naomi, by email
What's your story?
Testimonies are an important way of encouraging each other in faith and we'd love to hear your personal experiences of God, whether that's a miracle story or Jesus standing with you in the storm. Email us womanalive@premier.org.uk
Please include your first name with your correspondence – but do let us know if you want to share anonymously. Entries may be edited for length and clarity.