Love Island may not be everyone's cup of tea, but as the latest series finishes, Sarah Carter reflects on her belief that when women like Kaz and Liberty have each other's backs, there's no limit to what they can achieve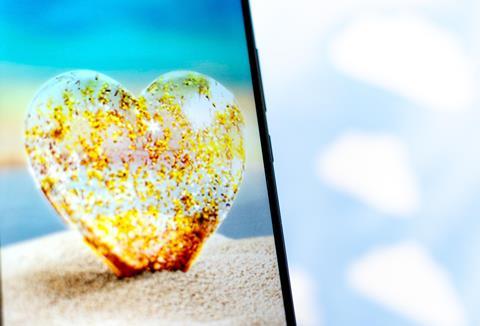 What do the Gospel of Luke and Love Island have in common? "Nothing!" I hear you cry. "Love Island is an abomination and should be boycotted!" Whatever your opinion of the show, within the opening pages of Luke, and in the opening moments of this season, women's friendships took centre stage and showed the power of real love.
Kaz and Liberty
Kaz and Liberty entered the villa together and immediately became firm friends. Liberty was open about being hurt in past relationships, and early in the series Kaz was rejected and left until last, with many suggesting this highlighted the way black women are treated in wider society. Their constant support and love for each other saw Twitter blow up with tweets suggesting they should have coupled up and claimed the £50,000 prize as friends.
People may rail against the show because they say that it promotes all manner of sin. But the message preached by Liberty and Kaz has been about having the kind of unconditional love for ourselves and our friends that I believe God has for us all.
When Liberty announced she was leaving the show because the relationship she was in wasn't right for her, Kaz responded: "You may not have felt like you've found love, but I've found love with you."
Mary and Elizabeth
In Luke 1, Mary and her cousin Elizabeth found themselves pregnant in unusual circumstances: Elizabeth after carrying the shame of being 'barren' and Mary as a young, unmarried woman. This would have seen Mary ostracised from her community if Joseph had chosen to abandon her.
But Elizabeth welcomed Mary with open arms and rejoiced with her, setting the scene for the longest speech from a woman in the New Testament – the Magnificat – Mary's prophetic song of a God who would bring down the powerful from their thrones and lift up the lowly.
Janet and Makande
Despite often bearing the brunt of extreme poverty, violence and abuse, women are rarely defeated when they come together. This is certainly true in rural Malawi, where many women are working together to lift themselves out of poverty.
Janet Ben and her family in Chikwawa District were on the frontline of Cyclone Idai in 2019, and their home and livelihoods were washed away. Even before the floods Janet had little control of her family's finances, as her husband often spent the little money he earned out drinking with his friends.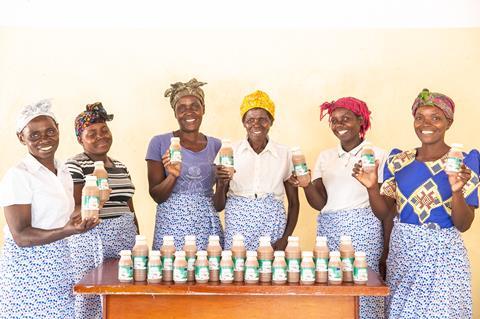 Despite him not allowing her to associate with people in their community, Janet persuaded her husband to let her join the Makande Women's Group, designed to help the women improve their financial situations.
With help from Christian Aid partner Eagles, the Makande Women's Group started a business making baobab juice. And with a loan facilitated by Eagles, Janet has started her own business growing beans, using the profits to start rebuilding her home and send her children to school.
This practical transformation shows the impact women can have when they come together. Just as Liberty and Kaz had each other's backs from day one, Janet felt love and a sense of community the moment she joined the group.
"I gave birth to my third-born child just months after joining the group. Guess what? The group showered me and my baby with many gifts, which was the first time I had experienced that since I got married. This was the turning around of my story."
Two are better than one
So while Millie and Liam may have won this year's prize money, the real winners for me are women from all walks of life who lift each other up and stand together no matter what. As Ecclesiastes 4:9-10 says: "Two are better than one…For if they fall, one will lift up the other."
You can find out more about the Makande Women's Group, the heroes of Christian Aid's Harvest Appeal, here.
Love Island logo: Alamy - Ascannio / Alamy Stock Photo