With a PhD in the theology and practice of hearing God's voice, author Tania Harris asserts that he is still speaking to us in the same way he did to those in the New Testament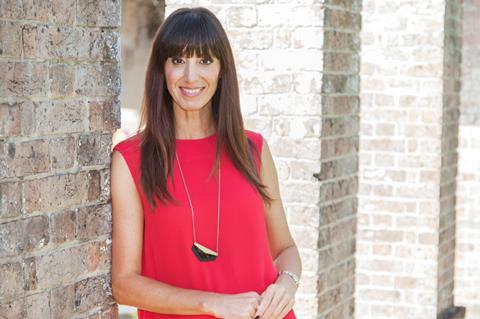 In 2002, God spoke to me in a dream, saying: "Move to Sydney and you will become the Academic Dean of Hillsong College."
At the time, I'd been working two part-time jobs – one at a local Bible college – and the other, pastoring a church in my hometown, Melbourne. I was thriving in both positions, happily settled in a lovely home and had no plans to move to an unfamiliar city a 1,000km away.
In Sydney, Hillsong College wasn't advertising a new position and I was an unknown entity, connected only vaguely through loose networks. Still, the guidance had been spectacularly clear. Dreams and prophecies from six to seven independent sources all pointed in the same direction. The Spirit's leading had checked all the boxes.
At the same time, the idea of leaving my jobs, friends and family with no possibility of employment was a crazy one. When the time came to move, I was confronted with the ludicrousness of my situation and the overwhelming question: "Can I trust what God said?"
At first, the answer seems obvious. Scripture assures us that God does what he says: "my word that goes out from my mouth: It will not return to me empty, but will accomplish what I desire and achieve the purpose for which I sent it" (Isaiah 55:11); "God is not a human, that he should lie…Does he speak and then not act?" (Numbers 23:19).
But then the questions come: "Do those verses mean the same for us as they did for Samuel? Would God's words 'not return empty' for us as they wouldn't return empty for Isaiah?"
The answer depends on your theology. Some would say "yes". Others would say "no".
Even though we read about a lot of these kind of supernatural hearing God experiences in scripture, most Protestant theologians would say that my experience was more vulnerable to human influence and therefore couldn't be trusted in the same way.
Hence, the only reliable way to hear God today is through studying the Bible, listening to sermons, reading Christian books and obtaining the 'wisdom of counsel'. Conversely, another group of theologians (largely from the Catholic tradition) would say that we can hear God in the same way as the Bible characters.
So, if my revelation was authentic, I should follow it and believe for it to come to pass. Still another group would say that my experience was illegitimate from the outset: God doesn't speak like that anymore, so it was either the product of mental instability or, worse, from the enemy himself.
Searching for answers
I had other, more practical, questions too. After 15 years travelling around the world with my ministry, God Conversations, I'd heard plenty of stories – many of them good, but some of them bad.
There were stories of people getting it wrong, people using the words "God told me" to manipulate others and wacky experiences that provoked conflict and even church splits! If God gave everyone the privilege of hearing the Holy Spirit under the New Covenant (Acts 2:17), how were we to do this well?
It was problems such as these that led me to study a PhD in the theology and practice of hearing God's voice and then write my book, The Church who Hears God's Voice (Authentic).
Six years of research in the upper echelons of the academic world was both stretching and humbling. I imagine it's not so different to becoming a new parent with a whole new language; a new set of rules and a baffling array of equipment.
There were words like 'ubiquity', 'orthopraxy', 'dialectic', 'reductionism' and others that even my spellchecker doesn't understand. There was technical research software like Google books, EBSCO and Zotero.
Then there were rules like 'avoid metaphors', 'write impersonally' and 'complexify' the issue (so much for keeping it simple). At times I felt the delight of it all and, at others, I wanted to bury my head in the sand.
Learning to listen to the Spirit together
So, what did it all amount to apart from an increased number of headaches, the diminishment of my movie watch-list and the need for new reading glasses?
The question at the heart of my doctoral research was: "How do Christians hear, recognise and respond to God's voice today?" Beneath this question was the greater issue of how our contemporary experiences relate to the experiences of the Bible.
I was excited to discover that there are both theological and practical ways to address the problems of hearing God's voice.
My research showed that most of our pastoral issues are significantly diminished when we understand the importance of linking the Spirit's revelation to Jesus and grounding our hearing God experiences into the process of discipleship.
My study also showed that discernment must lie in the centre of the local church and, even more so, within the safety and accountability of authentic relationships. Most importantly, I learned how the God who spoke to biblical characters is still speaking the same way to us today and we can therefore expect the same expression of his creative and powerful presence in our lives when we listen to the voice of the Spirit.
It was this truth that I also experienced in my life back in 2002, when God spoke about moving interstate. In faith, I decided to resign from my two jobs, say goodbye to my family and friends and relocate to Sydney. It wasn't easy, but, as I acted in obedience, I saw God's hand moving pieces of the puzzle together.
One by one, the picture took shape. God's timing was impeccable. As I arrived, a key academic staff member resigned. Then another and another. Over the course of the year, God continued to position me in the right place at the right time.
Then, just as God had said, I became the Academic Dean of Hillsong College and went on to serve the college and the church for five years. Recognising and responding to God's voice not only helped to train thousands of leaders for ministry; it transformed my life.
This is the kind of story God wants to write in all our lives. In my book, I share testimony after testimony of those who have listened to God and acted on it. While the particulars of our situations will be different, the pattern remains.
God is still faithful, sovereign and deeply personal. His words do not 'return empty'. Each one of us has been given the Holy Spirit to speak as the continuing voice of Jesus (Acts 2:17) and the Church to help us to discern it. One question then remains: Will we recognise his voice and follow it? (John 10:27).
Adapted from Tania's book, The Church who Hears God's Voice.
Tania Harris (PhD) is a pastor, speaker, author, practical theologian and the founding director of God Conversations (godconversations.com), a global ministry that equips people to recognise and respond to God's voice.
With a diverse history as church planter, pastor and lecturer, Tania ministers across the globe to all traditions and age groups and is a popular voice on radio in Australia, New Zealand and the UK. Tania is an ordained minister with the Australian Christian Churches. She lives in Sydney, Australia.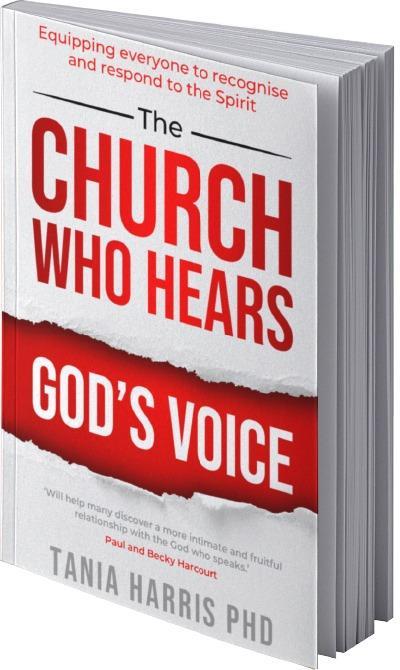 In her latest book, The Church who Hears God's Voice, Dr Harris presents her groundbreaking research. Drawing on insights from theology, sociology and personal testimonies, she presents a comprehensive theology and pastoral strategy for how all sectors of the Church can hear the Spirit's voice for themselves.
Buy Tania's book from Premier Christian Marketplace

Tania Harris (PhD) is a pastor, speaker, author, practical theologian and the founding director of God Conversations (godconversations.com), a global ministry that equips people to recognise and respond to God's voice. Tania has recently completed her PhD researching the theology and practice of hearing God experiences. Her books God Conversations and The Church Who Hears God's Voice (both published by Authentic) inspire and equip everyone to recognise the Spirit in the context of their local church. Tania is an ordained minister with the Australian Christian Churches. godconversations.com
View full Profile