Tiffany Accardi is the founder of the worldwide women's community movement Gals That Brunch, which involves 100,000 women, spans six continents, 12 countries, 150 cities and 35 states – and is constantly growing! She spoke to Becky Hunter-Kelm about her difficult childhood, her career and ministry journey, and her heart for placing the lonely in family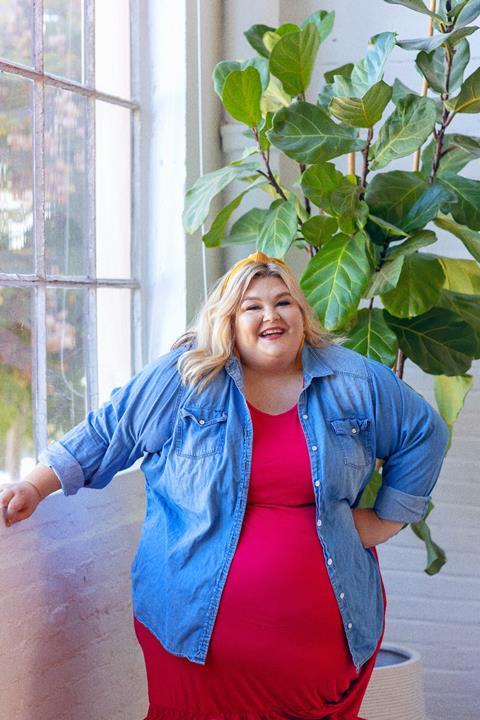 When Tiffany Accardi moved to Denver with work in 2011, she met a few other women at church who, like her, wanted more of the Holy Spirit, so they would meet up every Monday to have dinner, pray and prophecy.
"There were just three of us the first night, but three years later, there were 60 of us. I learned my main gift is calling people into community," Tiffany said.
Learning to pioneer
Tiffany, now 36, was raised by her single, Christian grandma and grew up with a deep love for Jesus and his people. Tiffany did a business degree, worked for SeaWorld for eight years and then got a job as the student services manager at the University of the Rockies. After several promotions, in 2011 she moved with her job to Denver, Colorado, to pioneer a new online college campus. She also became part of a church plant, and for the next five years learned the lessons of pioneering both in her work and church.
When it comes to workplace vs ministry Tiffany says: "I always had the desire to do 'both-and I'm passionate about the prophetic and apostolic, as that's pioneering. I wanted to preach on a Sunday, lead a revival meeting on a Wednesday and walk into Microsoft on a Friday!"
Despite the church plant folding in the end, Tiffany is grateful for those years in Denver and how she got to learn how to pioneer communities.
In 2015 Tiffany moved to Virginia to work for another university. "The first two years were hell. I had no friends. I joined church softball and volleyball teams and kept putting myself out there – but I wasn't meeting any friends!"
Tiffany missed her old Monday night dinner friends from Denver, as there was no one in her demographic in her new church (single, young, professional). She needed a community where she belonged.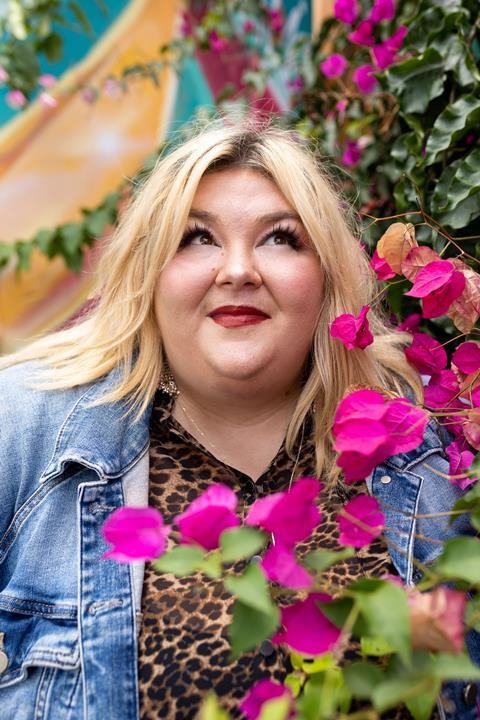 Starting Gals that Brunch
Tiffany decided to put out her first invitation for 'Gals That Brunch' (GTB) on a Facebook ad, little knowing it was to become a worldwide movement just a few years later.
"I just wrote: 'Hi, I'm Tiffany. I have a chocolate lab. I love Jesus. I don't know anyone here, and I want to make friends. Would anyone like to go to brunch on Saturday? About 30 women came! Everyone was laughing and crying around the table. In today's digital age, where many of our relationships are online, meeting up face-to-face around the table is so powerful."
For the first year of GTB, Tiffany didn't use social media; it was all just word of mouth: "We would say: 'give people the gift of community and invite someone!' Within a year, we had over 1,000 women brunching!"
When one of the GTB girls moved to Charlotte, Carolina, Tiffany joked that she could start a sister chapter there. "That was never my vision at the time! I just wanted to find friends. But I have always been someone who wanted to make a big impact. I didn't know it would be the greatest cry of my heart that would ultimately be my gift: family."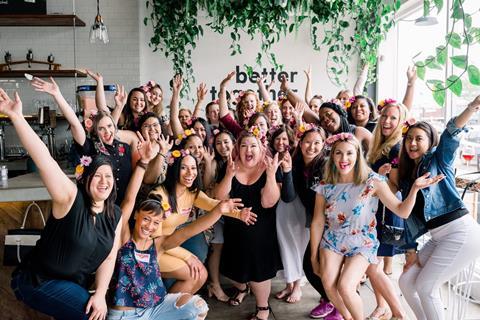 Creating family
Over the last three years, several people have given Tiffany Psalm 68:6 as a prophetic word – and it has now become Tiffany's mandate: "God sets the lonely in families."
Tiffany's own family was historically not a safe place. Her mother was an alcoholic, and her father was in prison throughout most of her childhood. The last time she recalled seeing her father was when she was four. He was later murdered when Tiffany was in middle school. Life was tumultuous for Tiffany between the ages of one and seven, as she grew up moving back and forth between living in Florida with her grandma and in New Jersey with her mum.
"I am the walking product of the saying: 'it takes a village to raise a child'
Tiffany's grandma was a strong woman of faith. When Tiffany was nine, her grandma moved to California. Tired of being discarded whenever her mum got a new boyfriend, Tiffany decided to move in with her grandma. "Living with my grandma was a haven of protection and safety, and we had a very special bond. At the same time, you desperately want to be with your mum at that age. As a child, you idolise the nuclear family unit, and nothing ever replaces that longing."
Despite her turbulent childhood, Tiffany recalls several times (such as when her father died) when she audibly heard God whisper: "I will be your father." She has held onto this truth throughout her life.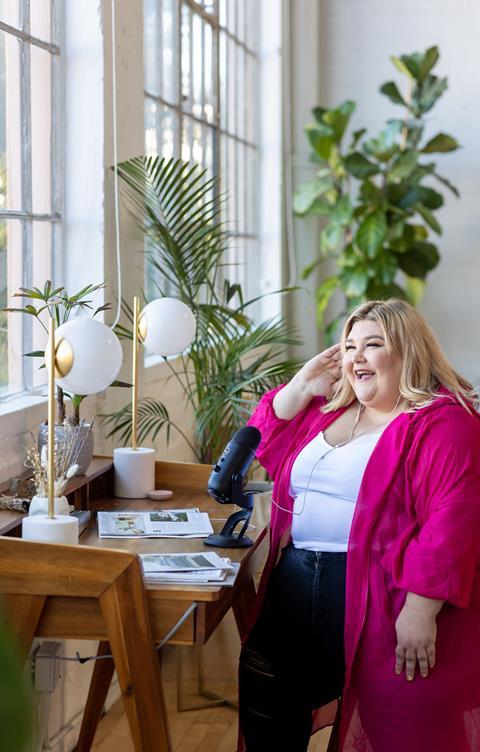 An expanding vision
Just six months after the launch of Gals That Brunch in 2015, Tiffany moved back to San Diego. She started an Instagram account for GTB, and within one week, four people in different cities in the USA reached out to ask how they could start a GTB chapter. "This was way before the 'going viral' days. I honestly don't know how it happened – but people found our posts."
Tiffany's heart for GTB is deeply connected to her own experience: "My family experience was full of dysfunction, brokenness, addiction and abuse, yet redemption, radical love, grace and safety unfolded into my story. My little girl-heart yearned for 'normal' family dinners and holidays.
"I had my grandma, who gave everything to raise me. I had the kind church ladies who would drop me off at home after school. I had friends' dads who would take me to the father-daughter dances. I had teachers who went the extra mile. I knew the kindness of God as he reminded me over and over again that he would be my dad.
"I am the walking product of the saying: 'it takes a village to raise a child', and I carry the unique DNA from each of those who poured into me." Tiffany summarises the goals of GTB as to: eradicate loneliness, set the lost and the lonely in family and help women step into the fullness of their destiny through community.
In 2015 Tiffany moved on to work for start-up companies, helping them scale online. She was then the marketing and communications manager for a church in LA. "After sharing GTB's story in depth with another entrepreneur friend one day, this friend told me to never tell anyone my story again without charging for it! So now I teach people how to build a community for a living. It's my life's calling."
As a child, you idolise the nuclear family unit, and nothing ever replaces that longing
In 2020 the social audio app Clubhouse was launched. Participants in Clubhouse use 'Rooms' to chat about different topics – but it's by invitation only. Tiffany was one of the first Clubhouse users, along with some hip-hop artists and other creatives. Tiffany's following quickly grew to 35,000 in December 2020 (during the pandemic). She hosted Clubhouse rooms full of thousands of people and became a go-to voice of authority on the subject of community.
"Blowing up on Clubhouse was the push I needed to make me finally see myself as valuable! People were resonating with my voice. I knew I needed to raise people to build a community to change the world. I made so many valuable connections on Clubhouse that I'm still in touch with."
By this point, GTB had organically grown to over 100 chapters: "We never advertised for city leaders. It was all word-of-mouth and social media visibility. People would see us brunching on Instagram and reach out and ask questions. I have four or five women per day reaching out to start new chapters. I have never seen growth like this – GTB is projected to be in every country by the end of the year. I believe that the earth is groaning for what heaven has designed. It's waiting for people to step up, take their rightful place and build community because the world is crying out for it."
To sign up for Gals That Brunch in the UK (currently in Birmingham, Bristol and London), inquire about starting a new chapter where you live or sign up for the GTB newsletter, visit: galsthatbrunch.com/brunch-with-us
Follow Tiffany on @tiffanyalysa and GTB @GalsThatBrunch