Advertisement feature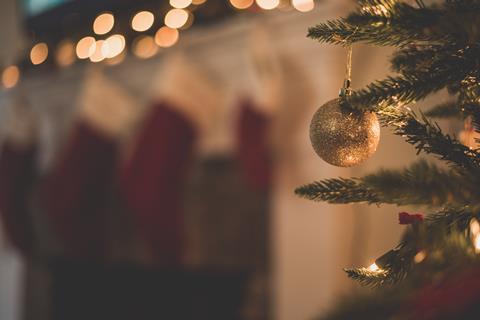 As the festive season approaches, it's the perfect time to start planning for a meaningful Christmas that celebrates the birth of Christ. Premier Christian Marketplace offers a wealth of faith-inspired products that add a touch of joy, inspiration, and spiritual reflection to your celebrations. In this blog post, we explore how you can plan ahead and start your Christmas shopping with Premier Christian Marketplace.
Christmas Essentials for the Faith-Filled Woman
At Premier Christian Marketplace, we believe that Christmas is an opportunity to celebrate Christ's love and share it with others. Our Christmas collection offers a range of faith-filled essentials that bring the true spirit of Christmas into your home. From Advent calendars filled with uplifting Bible verses to beautifully crafted Nativity scene decorations; our products help you create a Christ-centred festive atmosphere.
Inspiring Gifts for Loved Ones
Finding the perfect gift for your loved ones can be challenging. We're here to make it easier with our range of faith-inspired gifts. Whether it's elegant Christian jewellery for your best friend, an inspiring book for your sister, or faith-themed toys for the little ones, you're sure to find something special. Each gift from our collection is designed to uplift, inspire and bring joy while reflecting the beauty of our shared faith.
Faith-Based Homeware
Our range of Christian homeware allows you to incorporate your faith into every corner of your home. Choose from stunning ornaments, scripture-engraved wall art, and faith-themed kitchenware that not only add a festive touch but also serve as daily reminders of God's love.
Supporting Good Causes
When you shop at Premier Christian Marketplace, you do more than just prepare for Christmas; you also support worthy causes. Our range of charity Christmas cards helps fund Premier Lifeline - the National Christian Helpline. You can spread Christmas cheer, and support a great cause at the same time. But, don't forget, every purchase you make also helps support Premier's Ministry spreading a strong Christian voice far across the UK!
Planning Your Festive Shopping
To make your shopping experience smoother, consider creating a list of all those you wish to buy gifts for, and note down any ideas you have. Keep an eye out for our special offers and discounts, and remember we are currently offering free standard shipping on orders over £20 throughout October with code FREESHIPPING at check out!
Convenient Shopping from Home
Our user-friendly website allows you to shop at your convenience, from the comfort of your home. Browse our extensive range at any time that suits you, and have your chosen products delivered straight to your doorstep.
In conclusion, Premier Christian Marketplace is your one-stop-shop for a faith-filled Christmas. From meaningful gifts to Christ-centred decor and charity-supporting products, we help you celebrate the season in a way that truly reflects the reason for the season. So why not start your Christmas shopping with us today? Embrace the joy of giving with faith-inspired gifts that touch hearts and uplift spirits.