Lauren Windle questions whether Christian contestants could appear on this controversial reality TV show without compromising their faith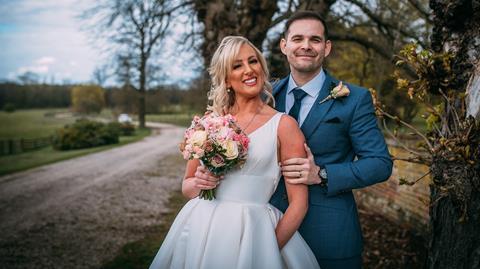 Plenty of dating shows would present a big challenge to any contestant who wanted to live a Christian lifestyle. If a friend sat me down to say she was gearing up for an appearance on Naked Attraction or Ex On The Beach, I would express heavy concerns while panic-praying under my breath.
Call me crazy, but I do think I could get through a series of Love Island without compromising my faith. That may just be my naivety, though, and I have no intention of trying it out.
The one I've always thought had real potential for Christians was Married At First Sight (MAFS) – the Channel 4 series where experts pair people together and the couple meets for the first time at the altar.
The series started years ago with just a few duos trying out the daring strategy, but has grown in popularity thanks to the explosive Australian version, and is now a nightly hour-long extravaganza. Restarting in the UK at the end of August, the show saw eight sets of strangers exchange vows in the hope of finding true love, and I can't get enough of it. But how does it fare when pitted against our biblical principles?
Good intentions
When evaluating the compatibility of the show with Christianity, there is one key win. Unlike other dating programmes, the intention here is clear: couples are there for marriage. Contestants are given a tailored match by experts, so they could say how important their faith is and be matched with someone who shares it, avoiding any 'uneven yoking'.
I guess the biggest issue is that, as Christians, we take marriage very seriously. Many people believe divorce is out of the question unless you're in an abusive or unfaithful relationship. So locking oneself into a lifelong marriage seems out of the question.
Between you and me, the MAFS weddings are not legal marriages. They've got all the bells and whistles, including the dress and the personalised vows, but none of the legal requirements are met, and I've never seen them introduce a religious element to the ceremonies. It's a theatrical dedication to 'giving the relationship a go'.
I assumed that, just as the law doesn't recognise these weddings, God wouldn't either. Just to be sure, I checked with my vicar, who clarified that as he's not God it's hard to be say with certainty, but he felt that a human simulation of a wedding is unlikely to hold much weight. If it's not a real wedding, with a real spiritual covenant, contestants wouldn't be bound to it in the same way they would a traditional marriage…particularly if they didn't consummate it.
Questionable motives
Further conversation with my vicar (it's fair to say we fell down the MAFS vs God rabbit hole) threw a spanner into the works of my reasoning. He suggested that if I were to go on the show (don't worry, Mum, I have no intention!) he would ask me to think about the "hard-to-measure but important-to-discern state of my heart/soul" and would want to know why I had chosen to take part. He's so wise; he's basically an owl.
He directed me to the Church of England's guidance for marriage. The Proposed Book of Common Prayer (1689) states that it is not to be "enterprized, nor taken in hand, unadvisedly, lightly, or wantonly, to satisfy men's carnal lusts and appetites…but reverently, discreetly, advisedly, soberly, and in the fear of God".
This isn't the we-should-all-go-on-a-dating-show chat I set out for, but it does give a different perspective. If contestants' motives centred around anything other than building God's kingdom and strengthening their spiritual relationship with him – which I truly believe a God-centred marriage would do – they shouldn't pursue it. I'm not saying God couldn't use MAFS to do that – the phrase "God works in mysterious ways" is no joke – but I think he probably has a less public route in mind for most of us.
So could Christians go on Married at First Sight? If they could honestly say their hearts were in a God-centred place and they were following his lead, who would I be to argue? But for the majority of us it's back to 'filtering for faith' on dating app Hinge.
Image credit: Channel 4

Lauren Windle is a journalist, author and presenter who focuses on faith, recovery and love. Her debut non-fiction book Notes On Love: Being Single and Dating in a Marriage Obsessed Church (SPCK) is out now.
View full Profile