Your health questions answered by our resident GP, Dr Olúṣẹ̀yẹ Àríkàwé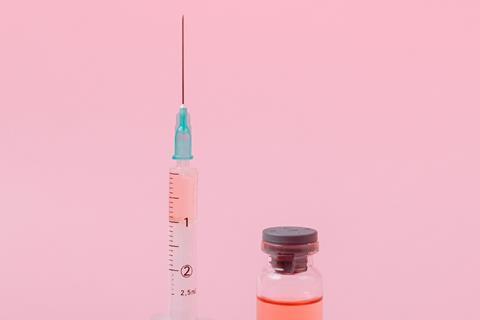 My child has been offered the flu vaccine through school. I have read lots of conflicting advice online about the vaccine so would like to know: why do they need to have it, are there side effects and how long will he be protected for if he does have it?
Children are given the flu vaccine to protect them against the influenza virus responsible for causing the flu. Children are especially prone to flu infection, which can cause serious complications such as pneumonia.
Also, children can easily spread the virus to vulnerable people who can then be at risk of severe illness or even death. Vaccinating children against flu can protect the child and their families, especially elderly or vulnerable relatives.
Every medication has side effects, but most of the side effects from vaccinations are mild. Flu vaccination in children ages two years and above is usually in the form of a nasal spray.
For children younger than two with a long-term health condition, a flu vaccine injection is given to them instead of the nasal spray. The nasal spray is safe for children, and the side effects are usually self-limiting, eg runny nose, blocked nose, tiredness, headaches.
If the child has the flu vaccine injection, the possible side effects include soreness on the site of injection, redness or swelling on the site, mild fever and achy muscles. Most of these side effects can be treated by giving the child analgesics such as children's paracetamol.
The flu viruses may change each year, so the vaccines are updated yearly. Because the protection against the virus may fade with time, it is advisable to get the flu jab for each flu season.
For more information on flu vaccination, visit here.
I am single, in my 30s and I'm aware my biological clock is ticking! I am considering having a baby with a sperm donor. How can I prepare my body for the process and are there any complications I should be aware of?
If you have decided you want to go ahead with this process, here is a checklist of the things you can do to prepare physically and mentally for a donor conception:
1. Good nutrition increases your chances of maintaining good health, which is beneficial for a successful conception and risk-free pregnancy. Avoid processed foods and foods high in sugar and trans fats.
2. Start taking folic acid supplementation to avoid the risk of neural tube defects (NTD) in your child. NTD are conditions in which a baby's spine is not well developed in the womb, leaving a gap in the spine. The exact cause is unknown, but lack of folic acid is a risk factor.
3. Check your vaccination status against rubella. If you are not vaccinated, get immunised and wait for a month before attempting donor conception.
4. Maintain a healthy weight to increase your chances of successful insemination. Being underweight can affect ovulation and conception. And being overweight can increase the risks of complications during pregnancy.
5. Exercise in moderation because excessive exercise can affect ovulation and the chance of conception.
6. Avoid smoking. Smoking can affect ovulation and reduces the chances of conception. It can also increase the risk of having a miscarriage or premature birth, or a baby with low birth weight.
7. Avoid alcohol. Excess alcohol can have detrimental effects on the unborn child, known as fetal alcohol syndrome. Alcohol can cause menstrual disruption, affecting the chance of conception, and can increase the risk of miscarriage when pregnant.
8. See your healthcare provider to review all your current medications, including any over-the-counter medications, to be sure that none of them can adversely affect your child when you become pregnant.
9. Address stress. Donor conception is a major step and can be a difficult decision, so most centres will offer counselling before going through the process. Counselling will address all the psychological issues related to using donor sperm.
10. Stay positive. Meditate on God's promises concerning conception.
To minimise the risks of complications, it is advisable to use a licenced clinic and not do home insemination. You need to be aware of a few things, including your donor's family history to be sure they do not have serious genetic diseases, or infections such as HIV that could be passed on to any children you may conceive.
A licenced clinic will ensure that the sperm is tested for quality and screened for safety, and you will also have legal protection regarding parental responsibility.
For further advice on donor conception, check the Human Fertilisation and Embryology Authority website: hfea.gov.uk
For further tips on preparing for pregnancy and maintaining a healthy pregnancy, see my blog posts:
YOUR QUESTIONS WANTED
If you have something you would like to ask the doctor, please email: womanalive@premier.org.uk
All questions will be shared anonymously.The advice given here is not a substitute for personalised professional advice, diagnosis or treatment. Please consult your health care provider for personal health or medical advice.
Dr Olúṣẹ̀yẹ Àríkàwé MBChB MRCGP DFFP DRCOG is a GP with special interest in women's health. She helps women connect science facts to the truth of God's word, and blogs at A Word for Her: wordforher.com
You can buy her book, How to Make Menopause a Positive Experience, here.

Dr Olúṣẹ̀yẹ Àríkàwé MBChB MRCGP DFFP DRCOG is a GP with special interest in women's health. She helps women connect science facts to the truth of God's word, and blogs at A Word for Her. Her new ebook on How to Make Menopause a Positive Experience is available now.
View full Profile