Maxine Hallett reflects on Christmas, and gives us a prayer for the season.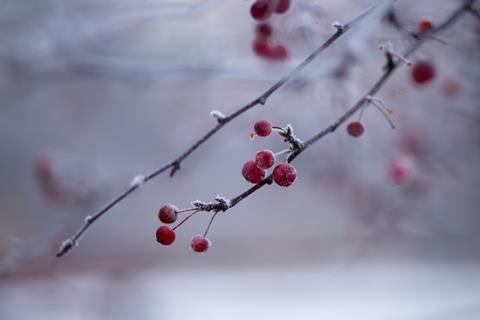 I love this time of year, as all our senses come alive in the still, cold, darkness of the early winter nights. Ears tingle with the beautiful sound of carols bringing good cheer to all. Eyes glisten with the rich colours of silver and gold and a sprinkling of green ivy and red berries.
Skin warms under blankets and eating roasted chestnuts collected from a muddy dog walk. We can breathe God deep into our souls when the air around is so cold that we snuggle deep inside our scarves and hats.
Let us open our eyes to see God at work even in the busyness of the season, as we prepare to celebrate the birth of our King Jesus. In the run up to Christmas, we have many opportunities to spread the good news.
We can feel the love of our Lord as share Bible verses with each other. We can also serve God, perhaps by helping out at food banks or preparing Christmas meals for those in our communities. If we are open to it, the presence of God can be felt in each waking moment.
Dear Lord, our heavenly Father, as we celebrate the birth of our King, help us remember to thank you for all the warmth and love that you have given us this year. Make us aware of opportunities to share the good news and serve you within our local communities.
We ask you Lord to hold on to us tightly as we prepare our Christmas festivities. Walk alongside people who are struggling. Watch over our loved ones who are suffering ill-health and give us opportunities to share special moments during the festivities with our family and friends. Help us to truly move in step with you as we celebrate the arrival of King Jesus. Amen.