From Tom Daley's knitting to Oksana Chusovitina competing at the age of 46 and Sydney McLaughlin running for God's glory, there is plenty we can take away from the Tokyo Games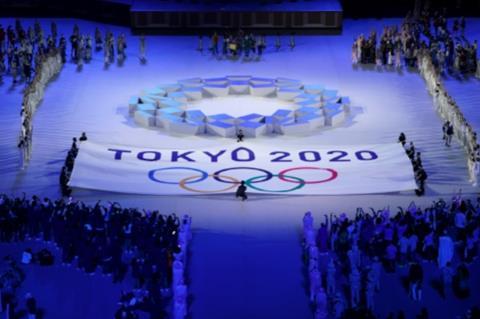 According to the Olympic Values Education Programme (OVEP), the five pillars of the Games are: the joy of effort; fair play; respect for others; pursuit of excellence; and balance between body, will and mind. We have seen each of these exhibited in Tokyo, with plenty of fun, friendship and faith along the way.
Lesson one: the joy of effort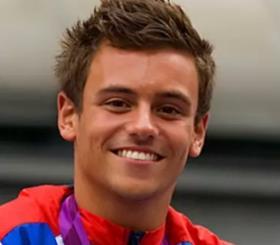 It's easier to put the effort in when you love what you do. Having made his Olympic debut aged just 14, British diver Tom Daley finally won gold in Tokyo at the age of 27. His celebration perfectly summed up the joy and effort of the competition – and the Olympic cardigan he knitted in the stands while he wasn't competing is a joy in its own right.
Lesson two: fair play
US swimmer Caeleb Dressel gave us all a lesson in team spirit and fair play when he immediately passed his gold medal to teammate Brooks Curry, who was sitting in the stands. Curry had competed in the prelims of the 4x100-metre freestyle relay, while Dressel had swum in the final round. Dressel recognised that he wouldn't be where he was without his friend's efforts.
Lesson three: respect for others
One of the loveliest moments occurred when high jumpers Mutaz Essa Barshim (Qatar) and Gianmarco Tamberi (Italy) decided to share the gold medal. Both men had jumped perfectly until the bar was raised to the Olympic-record height of 2.39 metres. When both missed three times, they decided to share the medal rather than go to a jump-off. "I know for a fact that for the performance I did, I deserve that gold. He did the same thing, so I know he deserved that gold," said Barshim said. "This is beyond sport. This is the message we deliver to the young generation…It is the true spirit, the sportsman spirit, and we are here delivering this message."
Lesson four: pursuit of excellence
As the only female gymnast ever to compete in eight Olympic Games, Oksana Chusovitina could teach us all a thing or two about pursuing excellence. She holds the record for the most individual world championships medals in a single event (nine, on the vault) and is one of a very small number of gymnasts to return to the global stage after becoming a mother. She retired to a standing ovation in Tokyo at the age of 46.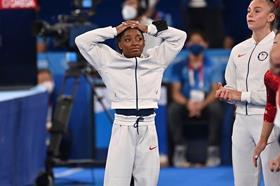 Lesson five: balance between body, will and mind
US gymnast Simone Biles was criticised by some for withdrawing from the Games after experiencing what she believes to have been the 'twisties'. But many sent the Christian athlete messages of support for putting her mental health first. It's worth noting that Simone later returned to win a bronze medal and continued to support her teammates even when she felt unable to compete herself.
Lesson six: fun and friendship
After South African swimmer Tatjana Schoenmaker won gold in the 200m breaststroke, she and her teammate Kaylene Corbett joined with Team USA's Lilly King and Annie Lazor for a group hug. Schoenmaker was shocked to win and set a new world record, and equally surprised by her rivals' gracious reaction. Meanwhile, when Spanish Olympic badminton champion Carolina Marin was forced
to withdraw due to injury, Indian rival and friend PV Sindhu recorded a touching video message of support to wish Marin a speedy recovery.
Lesson seven: focus on faith
Many Christian athletes have spoken openly about their faith during the Games, but American hurdler and sprinter Sydney McLaughlin, who won gold in Tokyo, summed it up really well. Relishing the honour of representing her country and the "kingdom of God", she wrote on Instagram: "What I have in Christ is far greater than what I have or don't have in life…He will make a way out of no way. Not for my own gratification, but for His glory…He has prepared me for a moment such as this. That I may use the gifts He has given me to point all the attention back to Him."