A Place at the Table: Faith, hope and hospitality by Miranda Harris and Jo Swinney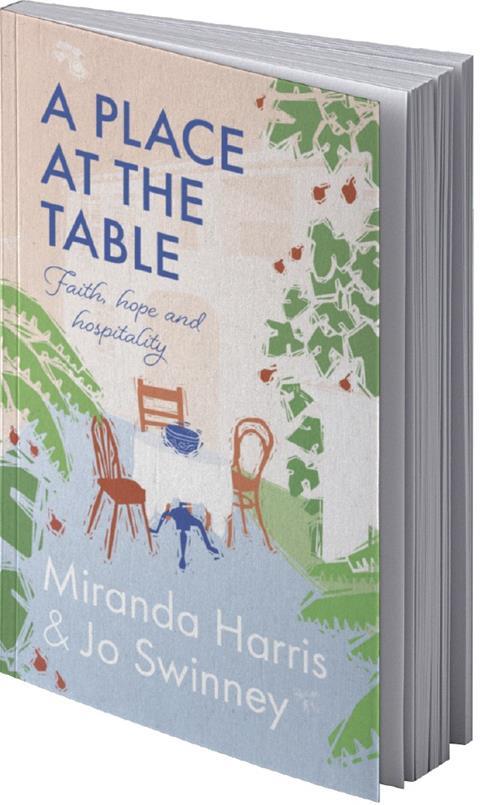 I have long appreciated and admired Jo's writing so I was thrilled to discover she had a new book coming out. I was then deeply moved to find out that the book was co-written with her mother, Miranda.
Founder of Christian conservation charity A Rocha, Miranda had been killed in a terrible car accident in South Africa in 2019 and Jo pulled together her mum's writing after her death.
A book about sharing our homes and our tables with others, as well as caring for our planet, A Place at the Table also tells the story of A Rocha – the struggles and the joys of a family on a mission and how God increased their dream beyond measure to grow the organisation right across the globe. But I'm going to let Jo provide more of the details…
Firstly, Jo, it is so incredibly moving and poignant to learn that you put this book together after your mum's death. Could you explain how it came about?
My mum was one of the world's great letter writers, and many of those she wrote to urged her to write a book.
Over the years, she'd often talk about 'the book' and I knew she'd done some work on it here and there. When we were sorting the house before my dad moved, we found a binder and it was where she'd gathered what she'd done so far. Then and there I decided to do whatever it took to make sure her words were published.
What was it like to work back through all your mum's writing, and to have the privilege but also the responsibility of pulling it into book form?
It turned out that there were only around 5,000 polished, book-ready words in the binder so I drew from journals, letters, talk notes, articles and supporter updates; pretty much all of which were handwritten.
It was an intensely emotional task. To begin with I could only do bursts of an hour or so because it felt like being in her company and I was still so shocked by her absence that I'd have to stop and try and absorb what had happened again.
There were also moments where I'd suddenly see what a certain experience had been like from her perspective. I remember as a child being completely enchanted by indoor rain, as pretty much every house we lived in had holes in the roof. Mum, on the other hand, became understandably demoralised by the damp and mould that blighted every winter.
How did you decide what to write from your perspective and what to include from Miranda?
I began by transcribing all the writing she had done on the themes of hospitality, food and relationships, before organising it into chapters. I wrote what seemed to be missing from the mix.
The book is structured around the progression of a meal, with different elements: general discussions around the theme, Bible story retellings and entries from your mum's journal. Why did you want to include each of these elements and how hard was it to hang them altogether?
There is so much eating in the Bible! I thought that rather than trying to pull out principles or create some kind of systematic theology of meals, it would be more interesting to imaginatively take a place at those tables and experience their impact.
The journal sections are a window into the colourful, global, very peopled life my mum lived. Her stories show how she lived hospitality and they add colour and texture to the parts where she talks about it.
What would you say to those who might feel quite daunted at the prospect of offering hospitality to others?
I would want to ask about what they think hospitality involves and encourage them to remember that at its heart, it is very simple: offering a welcome to another person. We can all do that, even if, like me, you have never made a cake that didn't look more like a biscuit!
You talk about mutual dependency and belonging – why do you think that is so vital and why do we find it so difficult?
It goes back to Genesis. We are made in the image of God, a God who is three in one, relational by nature. We were made to belong to our creator and also to be in relationship with other people and with the community of the wider creation. And we find that difficult because of the Fall.
As fallen humanity, we want to do things alone and in our own way, and when we form close relationships, out of our brokenness we hurt one another. Thank goodness for the cross, and the resurrection, for grace and for forgiveness.
Jo Swinney on: The books that have changed my life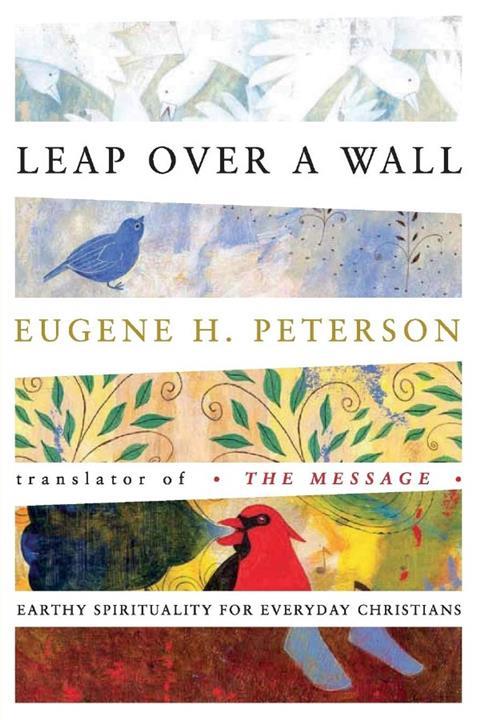 Leap Over a Wall by Eugene Peterson
Eugene Peterson is most known for The Message but all his other books are amazing too. This one is about what Peterson calls 'earthy spirituality' rooted in the life of David; it gave me an acute awareness that God is concerned with all of life.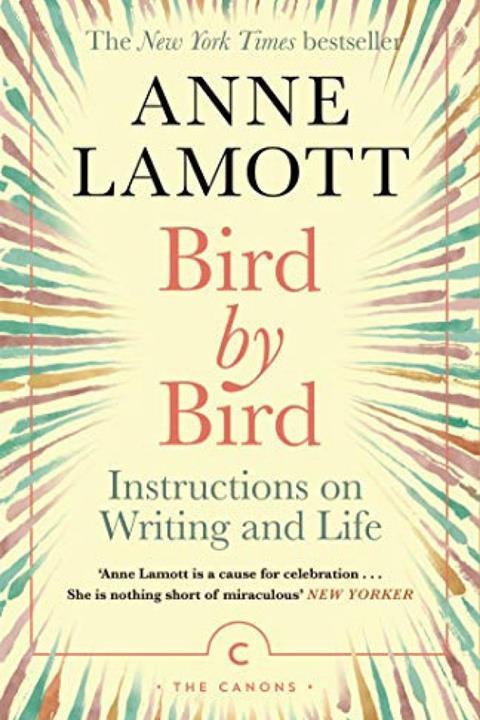 Bird by Bird by Anne Lamott
Not only did this book give me very practical writing instruction, it also showed me how normal it is to have voices in your head while you write – one minute telling you this is embarrassing and dull drivel, the other that you are a genius birthing a ground-breaking work that will change the world forever.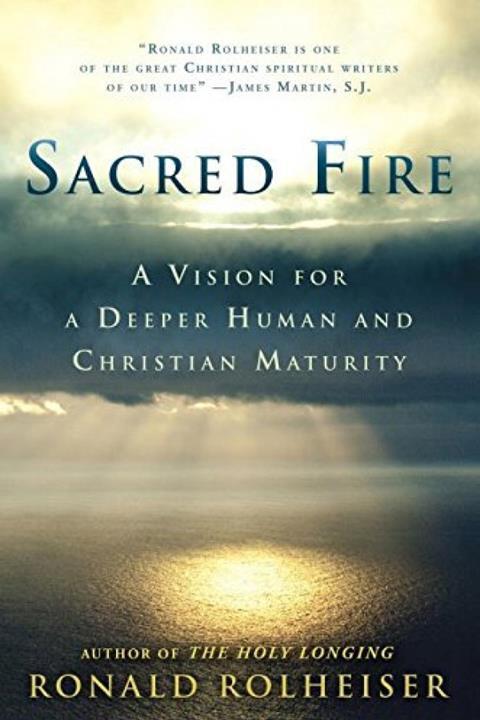 Sacred Fire by Ronald Rolheiser
This book has given me a sense of the shape and direction I want my life to take from here to the end. If the previous chapter was about making the big decisions about who, what and where, this one is about deepening my relationship with God and giving away who I am and what I have as generously as I can bear to.
Publisher recomendations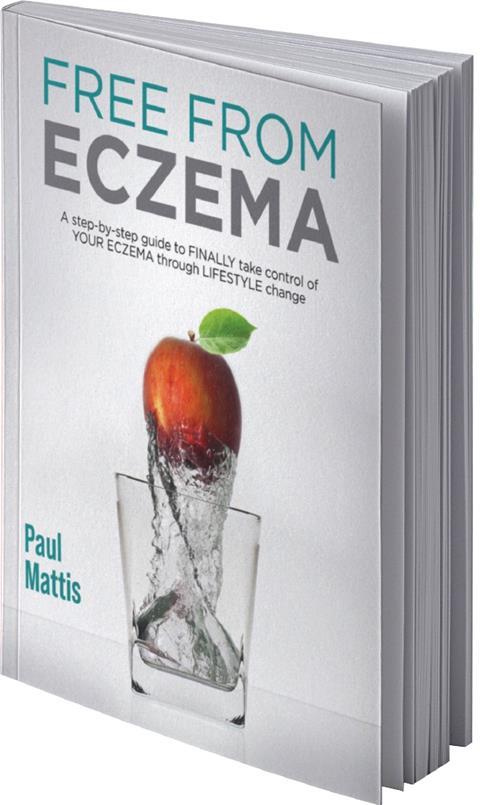 Free From Eczema by Paul Mattis
Free From Eczema is a must read for people living with eczema. This self-help book by Paul Mattis feature a range of tools and techniques to support the reader to be successful in living an eczema free life.
Eczema can be a seriously debilitating skin condition that impacts a person's life physically, mentally and socially. People have been known to contemplate suicide as a way out due to severity of their condition. He who feels it knows it.
Paul is an eczema coach who supports individuals to live their life free from this emotionally draining skin condition. He has been a health promotion practitioner and senior manager in various health and wellbeing organisations for the last 23 years.
He has based the content on in this book his own experiences of having the condition in varying degrees of severity and shared the methods he used to find his own way to living free from eczema.
This easy-to-read eczema coaching book is for people who are struggling with the effects of having eczema and want a better quality of life. Are you fed up with the continued use of pharmaceutical prescribed medication to manage your condition?
Tried to manage your eczema on your own without much success? Are you ready to make healthy lifestyle changes, tackle the problem from the root cause with the purpose of attaining the smooth skin that you desire living free from eczema?
This life-changing approach for living life free from eczema will change the way you think about and treat your eczema.
Tarnya Coley is the founder of TC Publishing and winner of the UK Enterprise Award for Best Female-Focused book publisher 2022 and the She Inspires Me SIMA Global Awards 2021.
PROUDLY SPONSORED BY TC PUBLISHING ibelieveican.co.uk

Claire Musters is a writer, speaker and editor. Her recent books include Grace-Filled Marriage and Every Day Insights: Disappointment and Loss. Claire is also the host of the Woman Alive book club and blogs at clairemusters.com
View full Profile