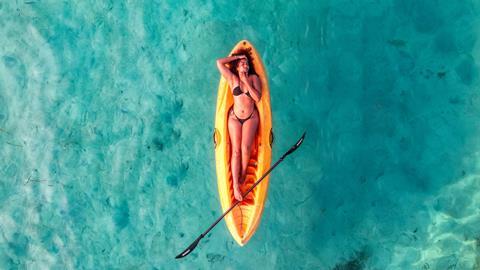 Jamaica, an enchanting island paradise nestled in the Caribbean Sea, beckons women travellers with its captivating beauty and rich culture. Whether you're a solo adventurer seeking new experiences, a group of girlfriends planning a getaway, or looking for some much-needed relaxation and rejuvenation, Jamaica has something for everyone. Exploring this tropical haven has never been more accessible or affordable. In this article, we'll guide you through some fabulous experiences and insider tips to help you experience the best of Jamaica.
Affordable Accommodations
As a female traveller, finding budget-friendly yet safe and comfortable accommodations is essential. Visit Jamaica's where to stay page offers various options suitable for different tastes and budgets. From all-inclusive resorts to boutique hotels and cosy bed & breakfasts, you'll find something that suits your preferences.
Many of the properties not only offer stunning surroundings but also boast world-class amenities like spas, restaurants, pools, and have many activities that solo travellers would be happy to participate in.
If you prefer a more intimate experience away from bustling tourist spots, consider booking a stay at one of Jamaica's charming boutique hotels, villas or bed & breakfasts. These establishments often provide personalized service in a friendly atmosphere where you can immerse yourself in local culture.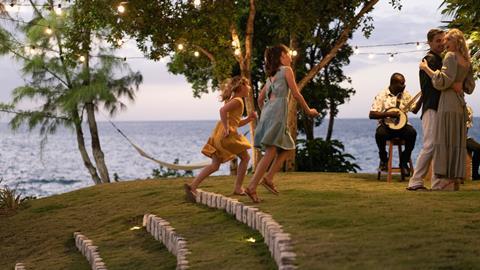 Exciting Attractions & Activities
Jamaica is brimming with unique attractions catering to every woman traveller's interests. Whether you're an adrenaline junkie or a history buff, there are plenty of activities to keep you entertained throughout your stay.
Nature lovers can explore Jamaica's lush landscapes through various eco-adventures like zip-lining through tropical rainforests, hiking up the famous Blue Mountains, or joining a yoga retreat for a refreshing escape.
History enthusiasts can delve into Jamaica's vibrant past by visiting historical sites like the Rose Hall and Greenwood, Great Houses, former plantation mansions in Montego Bay, or the Bob Marley Museum in Kingston, which celebrates the life and music of the legendary reggae icon.
In addition to visitjamaica's website, the Jamaica Experiences site is an additional source of inspiration on what to do while visiting Jamaica.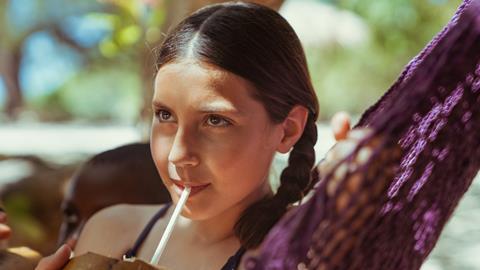 Savouring Jamaican Flavours
No trip to Jamaica is complete without indulging in its delightful cuisine. From fiery jerk chicken to the National dish, ackee and saltfish, Jamaican food is an explosion of flavours that will leave your taste buds wanting more.
While upscale restaurants can be pricey, you don't need to spend a lot to enjoy authentic Jamaican dishes. Jerk Chicken can be bought at many 'Jerk' stands and outlets across the island as well as the popular Jamaican Patty, enjoyed with a refreshing Ting which is a grapefruit soda. Don't miss out on popular food festivals like the Portland Jerk Festival or the Seafood Festival in Montego Bay for a true taste of Jamaica's culinary scene.
For an extra-special treat, consider joining one of the farm to table experiences to learn more about Jamaican cuisine and impress your friends back home with your newfound culinary skills.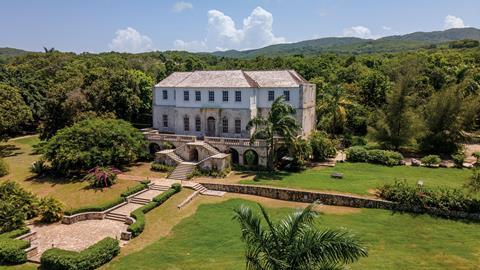 Getting Around Jamaica
Transportation can be a significant expense when traveling, but with some smart planning and safety precautions, you can save money while exploring Jamaica. One cost-effective option is using Knutsford Express that offers scheduled coach transfers between all major towns.
Alternatively, consider renting a car if you plan on visiting multiple destinations across the island.
Visit Jamaica's page features car reputable car hire companies ensuring you get the best deal possible.
Remember to exercise caution and stay aware of your surroundings when in an unfamiliar country.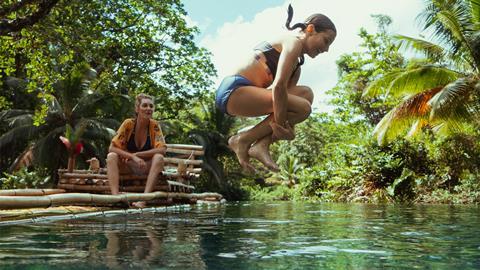 Conclusion
Jamaica's natural beauty, rich history, and vibrant culture make it an unforgettable destination for female travellers. For further inspiration, visit the Jamaica Tourist Board's e-zine and with Visit Jamaica's website you are equipped to enjoy the island's treasures without burning a hole in your pocket. So, pack your bags, grab those deals, and embark on a fabulous Jamaican adventure.