This month I'm reading…
The Gifts of Christmas
Sheila Walsh (Baker Books, 978-1540902900)
There is always a plethora of new Advent titles each year, which can be overwhelming. That is why this year I reached for Sheila's new book – knowing how honest and encouraging she is in her writing, I knew this would be an uplifting choice. And I wasn't disappointed – indeed in her introduction, Sheila says: "I invite you to come with me on a journey to exchange weariness for wonder and heartache for hope." While charming and festive, the writing is grounded in the everyday but also manages to be thought-provoking as well as unpacking biblical principles we can all live by this Christmas and beyond.
Through 25 short devotionals, each starting with scripture and ending with the lines from a carol, Sheila reveals the thread of grace and rescue for humanity running throughout the Bible. The reflections focus us on expectancy, wonder, joy, grace, peace and hope to gently remind ourselves that God is with us – and he is the greatest gift of all.
You've written many books – why a Christmas devotional now?
I think people are longing for a little comfort and hope. The last three years have been so hard in many ways. People are struggling with depression, anxiety and loneliness. Christ being born as a baby is the turning point of human history. It's ground zero of hope.
You often share from your own life – how did you decide what level of sharing to do in this devotional?
I share some from my own life with my husband Barry and our son Christian, but I wanted it to be more than just our stories. I wanted to share stories that have moved me. When I went into the studio to record the audio book, I found myself in tears a couple of times telling the stories of others who found hope in the least likely of places. The story of "Silent Night" during World War One was like that. A very real God-moment in a place of despair.
Living with expectancy when it's focused on Jesus will never let us down
Could you tell us the story of that first Christmas memory of when you were seven and desperate for a doll – and what that taught you?
I so wanted that doll. I had been dreaming about her for weeks but on Christmas morning when I was opening my gifts, I didn't see her at first and I was so sad. Then my mum told me to look at my feet and there she was, just under the chair. What that taught me was that sometimes what we are looking for is right there at our feet but we are so busy looking all around we miss the greatest gift of all, when God placed his Son at our feet.
You talk about the difference between expectations and living with expectancy – could you unpack that briefly here, and explain why the latter is the best way to live – even when we are in a season of waiting?
I think that expectations can let us down. We expect a movie to be great and it's not as good as we hoped. We try out a new restaurant because we hear that it's good and it's a bit of a disappointment. Living with expectancy when it's focused on Jesus will never let us down. He came first as a fragile baby but we live with expectancy of the day when he will return as King of Kings.
In one of the reflections, you talk about how each of us longs to be known and loved but we seem to be terrified of rejection. What is the antidote to that?
It took me many years to be able to live transparently as I was sure that I was too broken to be loved. It was only when my life fell apart and I ended up in a psychiatric hospital diagnosed with severe clinical depression that I began to realise that God has always loved me not based on what I've done or might do but on what Jesus has already done. When you begin to understand how much you are loved by God you can let others in too.
You liken us to mistletoe in that same reflection – could you explain why here?
Mistletoe cannot survive on its own. It draws its life from the tree that it attaches itself to. So too with us. When we try to live apart from Christ we dry up. He is our source of life and love and peace.
Sheila Walsh on: The books that have changed my life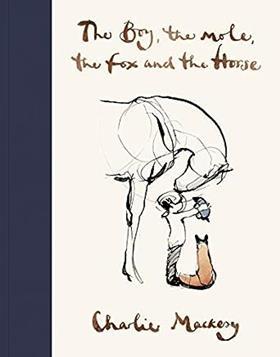 The Boy, the Mole, the Fox and the Horse by Charlie Mackesy What a brilliant story, full of compassion and gentle wisdom. It's a very healing book.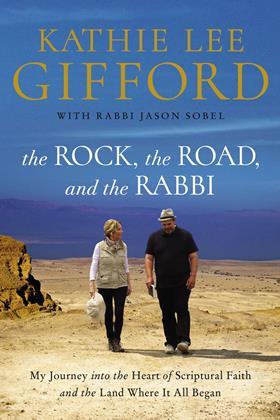 The Rock, the Road and the Rabbi by Kathy Lee Gifford with Rabbi Jason Sobel I love the way the Rabbi unpacks familiar biblical stories with a unique perspective as a Jew.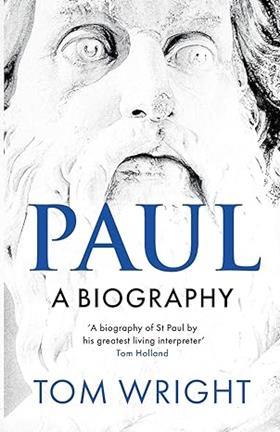 Paul: A biography by Tom Wright I am a big Tom Wright fan. His understanding of the New Testament is a gift to his readers.
Publisher Recommendation
Mary's Voice: Advent reflections to contemplate the coming of Christ by Dr Amy Orr-Ewing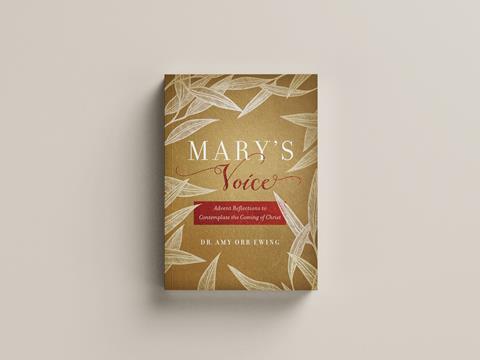 Amidst the flurry of Christmas, we can often forget that a young, poor and displaced teenage woman was chosen to play a most significant, and breakthrough, role in the redemption of the world. For many of us, Mary remains fixed in our imaginations as a remote 'other worldly' figure — 'the Madonna', the unattainable ideal of purity or the example of perfect motherhood. Mary is a distant figure for us in our busy lives in this technological age and all too often in our re-telling and re-enactments of the nativity story around Christmas time, Mary's perspective is seldom considered. She is usually portrayed as a passive and mute figure too – how many of us have played Mary in our childhood nativity plays and been given no lines?
In Mary's Voice: Advent reflections to contemplate the coming of Christ, Amy takes readers on a daily journey and introduces us to the real Mary of the Bible, her calling, her context and her theology. Each day of Advent includes a biblical devotion and a reflective piece of artwork sourced from private and public archives around the world. Presenting to us the theological significance of Mary's role as the second Abraham and unpacking the prophetic theology of Mary's 'Magnificat', Amy invites women and men alike to pause briefly each day and relive the impact of the gospel story afresh through a new and timely lens.
Mary's Voice: Advent reflections to contemplate the coming of Christ is available in hardback, eBook and audiobook read by Dr Amy Orr-Ewing herself and has been selected for this year's Big Church Read starting 1 December 2023.
Rio Summers is a producer and publicist, working closely with Dr Amy Orr-Ewing and Worthy Publishing/Hodder Faith to support the release of Mary's Voice.

Claire Musters is a writer, speaker and editor. Her recent books include Grace-Filled Marriage and Every Day Insights: Disappointment and Loss. Claire is also the host of the Woman Alive book club and blogs at clairemusters.com
View full Profile