Caitlin and Cole Zick of Moral Revolution spoke with Jemimah Wright about the importance of sharing the truth on sex with young people, and how to have better conversations about God's design for sexuality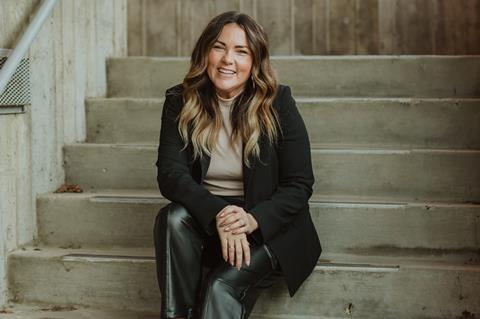 Can you give a bit of background about Moral Revolution, how it started and how you got involved? Kris Vallotton (pastor at Bethel church in California) is the founder. He wrote a book in 2000 with the message of purity, but then realised it was more than a book or a message, it needed to be a movement, so he hired Havilah Cunnington. She delivered training and wrote curriculum for churches, to empower youth pastors and young adult pastors to have better conversations about God's design for sexuality.
In 2017 Cole and I were hosting a large youth conference at the church we worked for in Sacramento, California and invited Moral Revolution to speak there, so that's how we met Havilah. That same year we were asked if we would consider taking over Moral Revolution. I knew right away that this was exactly what the Holy Spirit had been preparing us for.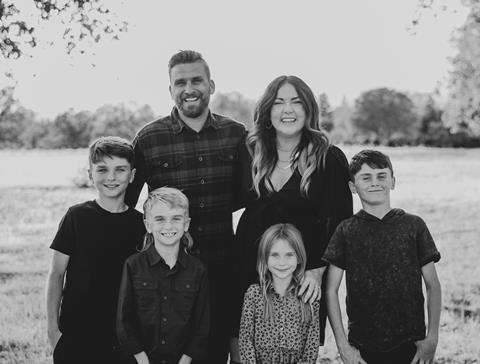 Why was Moral Revolution a passion for you? People used to call Cole and me 'the sex pastors', because we've always loved talking about sex and sharing our story; we don't shy away from the tough questions! Since becoming a Christian, I've become so passionate about purity – because if I had known there was another way, I would have taken it. I was this promiscuous party girl before I got saved. Cole was the poster boy for purity; the church youth group superstar. We married when I was 22 in 2007.
But my past had an effect on me. I had known lust for so long I couldn't believe that love was real. Even though my husband loved me so purely and wholly, I returned to my first and earliest experiences of being objectified by so many guys who pressured me to get what they wanted. So I started counselling while I was pregnant, and we abstained from sex during the process.
As a teenager my life was filled with numerous hook-ups and loads of oral sex. I felt like I was on top of the world according to the standards of society – while simultaneously feeling like an object. It wasn't fun to dig all of this up, and it was a year and a half of going to bi-weekly counselling sessions to find the wholeness I didn't even fully realise I was missing.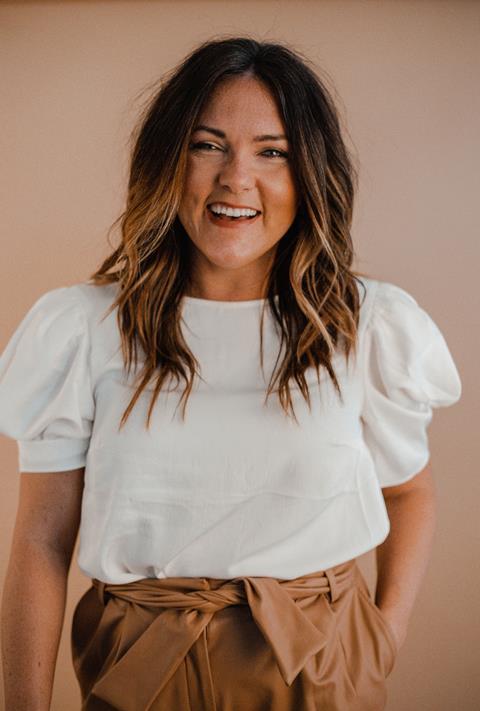 You are a mum of four, so how do you talk to your kids about sex? I am the mum of three boys and a girl: 13, eleven, nine and seven. The first thing to say is that sex is not a bad word. So changing the narrative that the word 'sex' is perverted and nasty and shouldn't be talked about at home, is the beginning of the battle.
Also we have to kill the idea of having 'the talk' one day; it's a series of conversations. It's showing your children that you are the safest and best place to give them all of the information, and that there's no shame in curiosity. You are better informants than Google or their friends. So it's basically going at their pace with the questions, and practising your 'not shocked' face!
People used to call Cole and me 'the sex pastors'… we don't shy away from the tough questions!
Do you have any strategies to protect your own and other children from porn? We have an online course, Parent Well (letsparentwell.com), which is where we put our blood, sweat and tears into answering questions about sex and pornography. We have compiled advice from experts and brilliant resources that already existed and put it together in one place, to create a comprehensive resource.
It helps parents first deal with themselves, looking at the home they were brought up in, and the home they want to have for their children.
There's also a brilliant book called Good Pictures, Bad Pictures (Glen Cove Press), which teaches kids how to recognise and reject pornography from a young age. I always tell parents to buy the book and read it to their kids as it will provide the best conversation to protect their children.
changing the narrative that the word 'sex' is perverted and nasty and shouldn't be talked about at home, is the beginning of the battle
We also have a free course on our website called Porn Prevention (moralrevolution.com/porn-prevention). We put it together with a Christian sexologist and psychologist about what conversations to have to prevent your kids getting into porn.
There is another resource called Brain Defence (defendyoungminds.com/brain-defense), teaching kids to recognise and reject pornography, cyber bullying and screen addiction. It's for nine- to twelve-year-olds and for use in a school setting. People can do it at home as well, but if we could just get this into every school, it would change the culture. Because what happens is when one kid sees porn, they introduce everybody to it. But you could stop it if all the kids understood enough to say: "Oh, I know what that is, I'm not going to do that." I'm a huge advocate for Brain Defence, as I think it would be a game changer if we could get it to spread.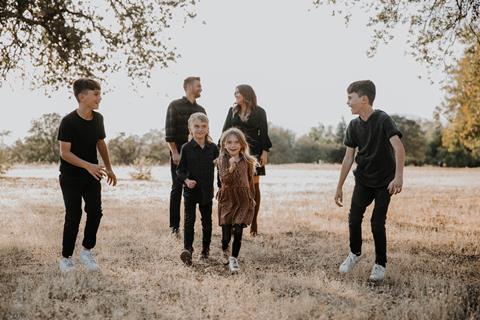 Our magazine is for women at all stages, so what would you say to a single woman who can't fulfil her sex drive because she's not married? When you are feeling your sex drive, you need to ask the question: "What does my soul need right now?" Normally when people are looking at porn or getting addicted to masturbation or hook-up culture, it's not that they actually desire the sex or the porn or the orgasm.
We have to stop the idea of chasing orgasms, and figure out: "What is my soul actually needing that this orgasm is medicating?" Typically, intimacy, connection and comfort are the three greatest soul needs. So it is about finding alternative ways to get those needs met. If my soul needs connection, I need to book in a cup of tea with a friend.
We all need to sit with our emotions to work through what the truth is and what we are believing. So it's about giving tools for realising what the root issue is, so that they can actually get their soul needs met. They need to remember that the Bible says: "Do not arouse or awaken love until it so desires" (Song of Solomon 8:4). For so many of us, it was awakened early, so instead of shaming the fact that you have a sex drive, bless it and thank God for it. But we also suggest a prayer like: "Lord, would you help it go back to sleep? Sex drive, I bless you, I'm thankful for you, but go to sleep until the right time."
For singles I cannot encourage you enough to go to: Letsdatewell.com. It's about finding a path to wholeness in dating (I help run the part of the site that is for single women). The goal is to know who you are, because you have to start with a healthy identity. Answering the question: "How do I fulfil my sexuality?" needs to come from a foundation of relationship with the Lord.
Typically, intimacy, connection and comfort are the three greatest soul needs
What would you like to say to our readers about sex? My personal story would be just to never settle for less than God's best in your sex life. If I had known before marriage what I could have done to heal roots and broken the soul ties, it would have been so helpful. As a married woman, I also believe it is important to break off all of the lies that sex is a duty, a chore and all for him. Celebrate the discovery of intimacy together. Your brain is your largest sexual organ, because it's all about your mind.
When it comes to sexuality, the world has perverted it, the Church has often shamed or silenced it, but we believe the kingdom of God celebrates it. So how do we celebrate sexuality? We exist to tell the world a better story about sex. The truth about sex is so foreign because the lies about sex are so familiar. People are learning about sex through television, porn, peers and social pressure. So there's nobody actually telling the truth about God's design for sex, and we want to do that!
For more information about Moral Revolution go to moralrevolution.com

Jemimah Wright is Deputy Editor of Woman Alive. She has authored three biographies, and most recently is the author of the historical fiction novel Isabella's Voyage.
View full Profile