Stories of God's intervention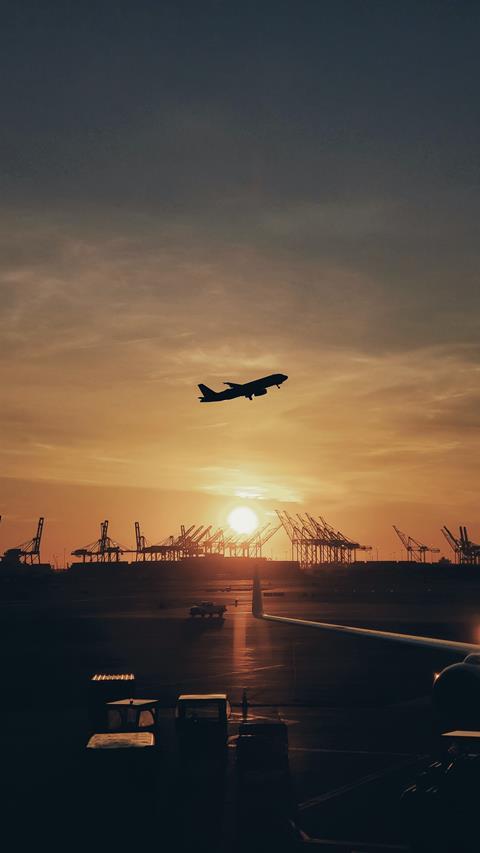 God provided a home
My husband and I felt it was time to move from our home in south London. We found a beautiful house, and felt God say it was ours. It was a leap of faith, but God provided every step of the way. We were going to need an extra £80K, and he provided the money in crazy ways; so much so that I got to the point where I just stopped worrying about anything. This isn't a testimony about money, it's about the faithfulness of God. Where he guides, he provides! We moved into our home in June this year, and it's better than we could have hoped for.
Sam, by email
Miracle baby
My husband and I met a little late in life so we felt after getting married that we would try for children fairly quickly, and recognised that we would need to have them quite close together too.
Nine months after having our first baby I had a miscarriage. Three months later I was blessed to become pregnant again but started bleeding five weeks into the pregnancy. The bleeding continued for a couple of weeks and the doctor confirmed that she thought I was miscarrying.
It was an anxious time, but my husband and I prayed daily for protection over our unborn child. One Sunday, a friend from church prayed for me. Amazingly, the bleeding suddenly stopped and the pregnancy progressed normally. I went on to have a healthy daughter. I honestly believe she is only here due to the power of prayer.
Every child is a blessing, but deep down in my heart I felt called to be the mother of girls. Before we even started trying for children I actively prayed for girls, and God answered my prayers. Today, we have two wonderful daughters, aged 14 and 15, and I'm so grateful to the Lord for these amazing gifts from him.
Juliette, by email
A valuable lesson
I was on a charter airplane one day with my three children when all of a sudden huge turbulence started. I really thought we were going to die. I looked at my children and thought that, as they are young, they would go straight to heaven if we died. Then I started praying about my husband, who would be left behind, my family and everyone in the airplane.
I then realised not everyone on the airplane was saved, so I prayed: "Lord should I start evangelising now? What do you want me to do?"
I felt Jesus reply: "It's about time you asked! Rebuke the wind."
I was like: "What? You want me to rebuke the wind? We are all going to die and you want me to rebuke the wind!?"
He said: "Yes, rebuke the wind."
And so I did rebuke the wind. Immediately, the turbulence stopped. It tried to start up again but I rebuked it and then it fully stopped!
I learned my lesson – ask the Lord first!
Suze, by email
Departures
There's a certain spot at Heathrow airport of particular significance to me. It's the space before the entrance to the security area in Terminal 3 departures where I had my last conversation with my mother.
My mother and I lived on opposite sides of the globe for many years. I used to visit as often as I could and, on this occasion, I'd spent the whole of January with her. She lived just a mile outside Birmingham city centre, and I was returning from a trip to its famous Bull Ring market, when I clearly heard: "We are looking forward to having your mother in heaven with us."
I hadn't long been a Christian, but I'd learned that God speaks to us in many ways: through the Bible, through worship, through signs and sometimes through an inner voice. The revelation that I could hear his voice had already led to some exciting discoveries and adventures, but this last unlooked-for piece of information was both reassuring and worrying.
My mother was a woman of faith and I didn't doubt that she would graduate to heaven on leaving earth. I knew she would be happy to be there − no more loneliness, no more missing my father, no more pain − but I did not know the timing of this event. I knew that my mother suffered from angina and hurried back expecting the worst. My fears were confirmed: she had been taken into hospital in my absence. I re-booked my return flight to Australia so I could stay for another two weeks.
To my relief, she was discharged just before I was due to leave. My sister drove us to Heathrow, taking a wheelchair for my mother so she could come to say goodbye. That was how that space in departures became significant for me.
It was such a public place for what might be a last 'goodbye'. "Well, that's it then," my mother said, matter-of-factly. She looked small and vulnerable in the wheelchair. I squeezed her hand.
"Bye, Mum. Love you," I said simply, as if I'd be seeing her the following week. I turned away and joined the queue being processed through security screening.
I did not know for sure that this was to be our last face-to-face conversation. It was. Her final departure came suddenly the following August. I flew back to say a last 'goodbye' at her funeral.
I didn't visit 'the space' until four years later when I was travelling with an American friend to her home country. Just as we were about to go into the security area, she decided she needed something from the chemist.
"I'll wait here," I said. She was gone for quite a few minutes. I waited patiently, then I realised I was standing on the very spot where I had last spoken with my mother. The sudden memory overwhelmed me with its intensity, as the pain of that last moment with her flooded back, fresh and undiminished.
"I want to heal your grief," I heard my Father say. I wasn't aware that I'd pushed it into a secret room in my soul and locked the door. It became apparent that being left waiting in that space was a divine set-up to make me aware of my need, but with my busy travel schedule, my grief would have to stay locked away until I was back in Australia.
There is an allotted time to grieve. Time was not going to heal me, but it was what I needed to process my emotions. I was going to need time to release unshed tears and receive God's comfort and peace.
My mother died four days before my birthday and had posted my card the previous week. I'd kept it, knowing it would be my last. I reread her loving message and realised that our brief conversation at the airport had not been her last words to me. They were in fact: "Lots of love from Mum."
Sometime later I was back in Heathrow. I paused to extract my boarding pass and passport from my bag and realised that I was there again, in that special space by the security area, but this time I felt no grief, no regrets. I sent a prayer of thanks heavenwards and headed peacefully into departures.
Jacqueline, by email
What's your story?
Testimonies are an important way of encouraging each other in faith and we'd love to hear your personal experiences of God, whether that's a miracle story or Jesus standing with you in the storm. Write to our acting editor, Jemimah Wright at the editorial address on page 4, or email womanalive@premier.org.uk
Please include your first name with your correspondence – but do let us know if you want to share anonymously. Entries may be edited for length and clarity.