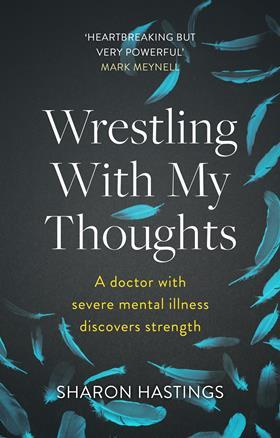 People seem to be seeking to understand mental health more these days, which is good news. I want to learn as well, so have just read and am recommending books from two women who share their mental-health experiences.
Wrestling With My Thoughts is a harrowing but ultimately encouraging book about severe mental illness. As Sharon neared the end of her training in Northern Ireland to become a doctor, she realised she wasn't well. She struggled with low moods and suicidal thoughts but was determined to pass her finals. Having been referred to a psychiatrist, she was diagnosed with depression. Somehow, she managed to sit her exams – and pass – but her illness intensified over the following years. She was diagnosed with an unspecified eating disorder, bipolar disorder and depression until after many years the doctors landed on her diagnosis of schizoaffective disorder.
Sharon's story feels unrelenting at times, but a strong vein of hope runs throughout it. Although she reached many low points – including attempting suicide – she experienced the unceasing love of God. Friends and family, especially her aunt in California, never gave up on her, and those from her church reached out in practical ways. God provided just the right amount of mercy and grace for each stage of her illness, and she ultimately reached a point of stability in her relationship with him.
I found reading her experiences with people from the medical establishment quite difficult at times. She had help from some truly outstanding clinicians but she was let down at various points too, which felt heartbreaking.
You might think that her story would be too difficult to read. At times I had to set it down, tears blurring the words. But God's grace ultimately won, and I especially appreciated how she didn't water down the challenges that she still faces. Knowing she'll always have to care for her mental health, she's found the tools and support – physical, emotional and spiritual – to do so. I highly recommend her story.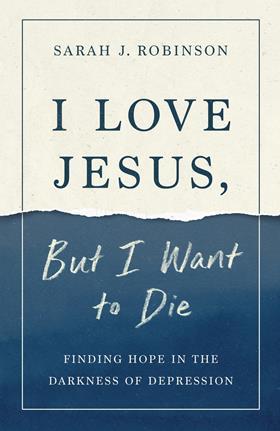 Another book that I found less gripping but recommend is I Love Jesus, But I Want to Die. American author Sarah shares her experiences, including self harm, suicidal thoughts, depression and anxiety. Her book has more of a Christian self-help feel, with lists of tips and pointers that could be helpful if someone is at the stage of being able to cope with those. I found her exploration of spiritual practices, medication and therapy particularly helpful.
Mental-health crises seem unlikely to disappear as we make our way out of the pandemic. Therefore it is wise to read up on them, whether or not they touch us personally. I know God will honour our prayers and our desire to learn more.
You can also join our discussions on Facebook. Simply look for the Woman Alive Book Club and join in. See you there!