Ruth Leigh is an incredibly talented writer – and in Isabella M Smugge has created the picture-perfect character for our Instagram age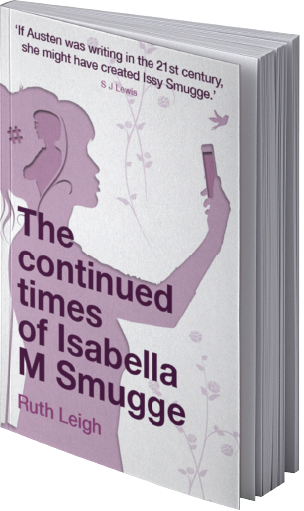 Following on from The Diary of Isabella M Smugge and The Trials of Isabella M Smugge (but also a standalone novel), this third book showcases Ruth's rare ability to blend laugh-out-loud comedy with perceptive irony Jane Austen would be proud of.
Yet all the while, Ruth fosters genuine affection for her characters – not least a heroine few would warm to at first! Indeed, the changing attitude we as readers have towards Isabella is just one way Ruth invites us to question how social media distorts our view of ourselves and others.

As Isabella confronts marital, parenting and professional challenges, as well as dealing with an ageing and a difficult mother, we find light-relief and encouragement in the similar issues we face.
And though not calling herself a Christian, Isabella's unexpected spiritual journey allows readers to question their own views of faith and God. Do we really need to forgive those who hurt us – and why? Do we need to filter our language and emotion when we pray?

In The Continued Times of Isabella M Smugge, starry Instamum Issy is up against it! Now a single parent of four with an award-winning brand, a gin-swigging mother convalescing upstairs and a distraught relative craving a shoulder to cry on, her diary and listed Regency home are bursting at the seams! Of course, she can count on the lively support of the colourful playground mums, and then there's always the startlingly good-looking vicar, and his angelic wife, Claire.
But as pressure mounts, long-buried memories surface and difficult decisions need to be made. How will she cope with painful emotions? (Clue: no filter!) And when the influencer needs influencing, who can show her the way?

Available for pre-order from September 2022.