On Hidden Heroes Day we honour and thank all those working in prisons, probation and other justice settings. Volunteer Lyn Connolly shares why she finds visiting people in prison so rewarding today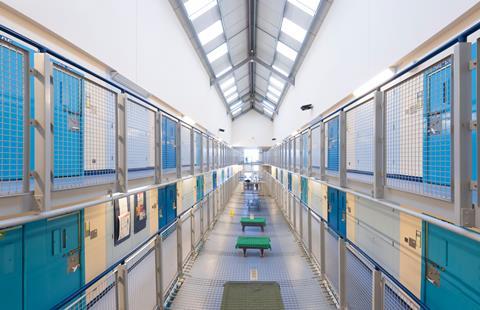 In August 2002, our son Paul was killed in an unprovoked knife attack in Liverpool. It was a very dark time for my husband Mick and me, but we were overwhelmed by God's amazing comfort.
In January 2006, I was invited to a local prison to take part in a restorative justice course called Sycamore Tree, where victims of crime share their story with inmates. The prison was just 20 minutes away, but it seemed like a different world. We knew nothing about what prison life was like.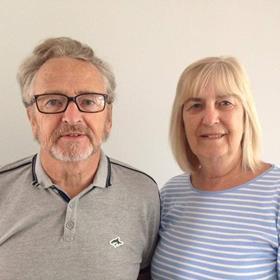 Get me through this
On the day of the course, I was incredibly nervous. Going into the prison, it felt like I was about to meet the men who'd murdered our son and tears filled my eyes as I prayed: "God, please just get me through this."
The men arrived from different prison wings and when I spoke about how our lives had been affected by our son's murder, I started to sob, but I then went on to talk about how Mick and I had forgiven the two men who killed Paul and how powerful that decision had been in bringing healing to our hearts and lives.
They are sons
As I looked out at the men, I thought how damaged and downcast they looked. How broken they must feel. And, in that moment, God filled me with his love and compassion for them. I knew many of them had done unspeakable things, but God enabled me to look past each crime and see a son. Afterwards, they came up and told us how sorry they were for our loss. Their words touched me deeply as I experienced Christ's love through them.
Earlier I'd prayed for God to "just get me through this", but now I prayed, "God, please bring me back." Just three weeks later, at the final session, I saw a wonderful change. The men were no longer sad but smiling as they enthusiastically shared what they'd gained from the course.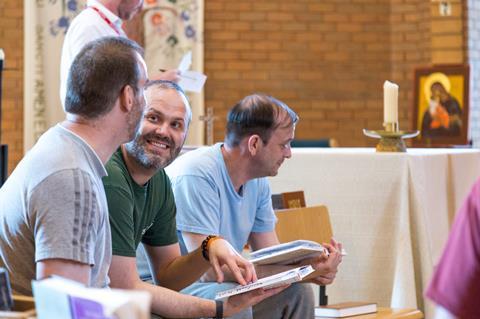 Fifteen years on from that first experience and we are still going into prisons. It has become God's call on our lives. To date, we have taken part in 78 Sycamore Tree courses in 27 different prisons and have witnessed incredible transformation in so many lives – including our own.
The prison staff have always been wonderfully supportive and we can see that the welfare of people in prison is really important to them. Usually by session six, anything from two to five staff will also be 'sitting in' because they've heard about the course from those taking part and want to see what it's all about.
Transformed lives
Here are just a few examples of the impact that Lyn and Mick's visits have on those in prison and their families, from letters they have received.
From a person in prison
"Thank you so much for sharing your story…It touched me so much and has given me hope and faith for the future."
From the parent of a person in prison
"The pain and devastation of what my son did as a teenager is deep. I have been unable to 'reach' G for the past 14 years – but after you talked to him, he phoned me and for the first time spoke to me with sincerity about the deep regret he has for his actions and behaviour."
Sycamore Tree is run by Prison Fellowship, which demonstrates Christ's love through support for prisoners and their families.