It may be 'Blue Monday' but writer Nothando explains why we need to step away from comparison and low self-esteem and embrace God's promise of life to the full.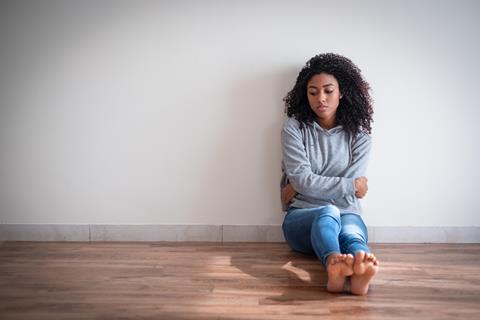 Self-esteem is a term that a lot of Christians shy away from because the word 'self' sounds 'selfish'. If you feel that way, I hope by the time you finish reading this you will have a change of mind.
I believe self-esteem impacts our day to day lives, how we dress, how we relate to others, the decisions we make, how we perceive situations, lifestyle choices, work and how we serve God and others. Psychologists have several definitions for self-esteem but this one really simplifies it for us: 'Self-esteem is a realistic, appreciative opinion of oneself.'
In love, God gave us free will, so we can make our own choices and one of these choices is where to base our self-esteem. We have two options; to root our self-esteem in who he says we are, which is always consistent and true no matter what, or to root it in our own perceptions which always changes and is dependent on outside factors such as past or present failures or successes.
We are all born with healthy self-esteem but as we grow up we start to copy the behavior and words of those around us, we depend on the character of the words spoken over us from others and that ends up defining us. Unknowingly, we start to compare ourselves with others in search for a sense of belonging and acceptance but instead we got trapped in fear of not being good enough.
We compare:
Our careers to others who appear to have it all under control
Our relationships with others on social media
Our bodies and features
Our lifestyle choices and how we like to do things in our household
How others seem to have their relationship with God perfect to the tee
Other people's positive personality traits that seem more attractive than ours
I'm sure there is more we can add to this list but that's because it sounds exhausting already. Living from this place of insecurities, fear, comparison, and pride can be mentally, emotionally and physically demanding and steals our true identity spiritually.
If you are like me and have struggled with your self-esteem for a long time you are probably wondering… how do we turn away from the lies of the enemy that we have believed in about ourselves which is low self-esteem towards the truth, who God has always said we are even from the beginning of creation before sin?
First of all, I want you to know that it is possible, not easy but it is possible. It is a process, a daily decision; you won't experience a big change overnight but it will happen on the days we chose him and accept his strength, confidence, holiness, love, mercy and grace to work for us.
Colossians 3:9-10 says: 'Do not lie to one another, since you laid aside the old self with its evil practices, and have put on the new self who is being renewed to a true knowledge according to the image of the One who created him.'
Paul says in Galatians 2:20-21: 'I am crucified with Christ: nevertheless I live; yet not I, but Christ liveth in me: and the life which I now live in the flesh I live by the faith of the Son of God, who loved me, and gave himself for me. I do not frustrate the grace of God: for if righteousness come by the law, then Christ is dead in vain.'
Here are some simple but effective practical tips to walk in the freedom Jesus Christ has freely given to us:
Study the bible, so you know what the word of God says about your God-given identity.
Become a part of a local biblical-based church and start attending regularly (community).
Make Jesus the centre of your day by praying daily and reading the word daily.
Filter your social media, what types of accounts are you following? Do they add or take away from your walk with God.
Stop waiting for others to always encourage or compliment you, start doing that for others.
Learn to say "No" without feeling guilty or ashamed for expressing your needs and wants.
Challenge yourself to do something you find uncomfortable or are afraid to do like admitting your mistake to someone, go out without makeup on,apologising first, laugh at yourself.
Start journaling your thoughts at the beginning or end of your day, so that your thoughts are not being hidden in your mind and so that you can track your mental health progress.
Create time during the week to dance with others or by yourself, freely expressing yourself with body movement so that you become more comfortable with yourself, body and mind.
Let me leave you with these words that Jesus spoke in John 10:10 he said: 'The thief comes only to steal and kill and destroy; I have come that they may have life and have it to the full.'

Nothando Osondu is a Christian self-esteem and anxiety coach. You can connect with her on Instagram: @iamnothando.o or on her website: https://iamnothando.com
View full Profile