Losing your partner is the most difficult experience and continuing with every day life can be daunting. Allowing someone new into your life can feel overwhelming too and possibly impossible to consider, here relationship therapist Charisse Cooke explains what to consider.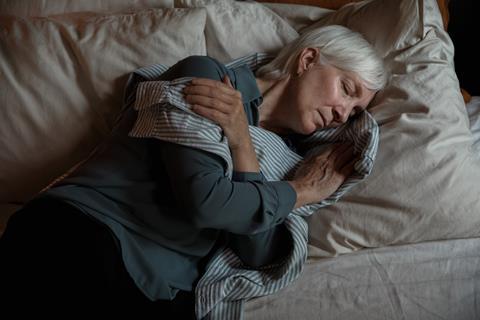 One of the most profoundly painful experiences after losing a loved one is the isolation and loneliness. Whether it's jobs to be done, children to be raised (and to be helped to mourn too), or wider family to be considered, life's demands are endless - and doing it all alone while suffering from an indescribable loss can deeply impact the bereaved.
However, allowing someone new into your life can feel overwhelming too, and impossible to consider. But it's unfair on you to restrict yourself from letting love back into your life once you feel ready again. I'm a relationship therapist and here are the four things to consider for dating after a partner has passed away.
Grief is forever
It's a very, very hard reality - but you'll never truly be done grieving. Even once you feel ready to get back out there, when you start dating again you may experience a new wave of grief. You'll be reminded how challenging it is to get to know someone from scratch, how insecure you might feel and that you don't click with everyone. This can be a painful reminder of just how much has been lost and you have to be prepared to feel it.
You are not a traitor
Dating someone new can bring about feelings of guilt and disloyalty on a deep base level, even if you do know rationally that dating again is not a betrayal. This is an agony you can try to spare yourself, and should ease with time. No one wants you to be lonely and bereft forever. Your partner wouldn't have wanted you to be, either.
You can take things at your own pace
Your loss will feel strongest during the awkward moments and the 'getting to know you' of dating. Take the pressure off yourself and the other person and focus on looking for a really good friend first - you can build up to romance at your own pace. This can help keep perspective on the character and decency of the people you are with, rather than aiming for a simple reprieve from the loneliness of long empty nights (but that's okay too).
It's not only you who's grieving
It isn't only you that will be getting to know your new partner. If things are going well and you introduce them to your loved ones, they may have their own reactions - and they might not always be positive. They too are grieving and also want the best for you. If friends and family struggle to be supportive, be as understanding as you can, but give them a wide berth. They are still processing things themselves, and you may be at different stages.

Charisse has worked in the relationship therapy field for the past 18 years and is available for expert comment on sex, relationships, and mental health.