This Baby Loss Awareness Week writer Funke Oham shares how you can best support someone facing the loss of a baby.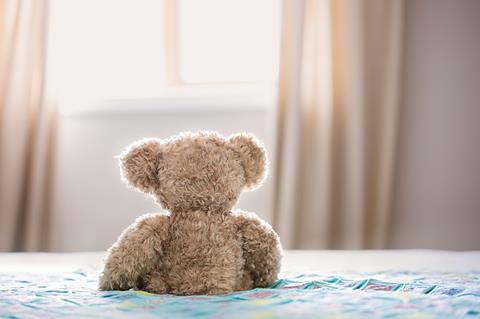 Baby loss at any stage is devastating and it has a tremendous impact on the lives of the parents. It can be difficult to know what to say and what not to say for fear of hurting the bereaved parents. A friend's presence and support do go a long way. It's likely it will be remembered for years to come. Although every loss is personal, here are ten practical and beneficial ways you can support your loved ones and friends through loss.
The gift of your presence
When words fail you, show up and be there for them. A hug and a pat on the shoulder speak volumes and shows you care. After the funeral is not the time to stop visiting. You can liaise with other friends and family members to ensure there is always someone around to check on them.
Thoughtful gifts
Every now and again, send them an encouraging note, card, and gifts to let them know you are thinking of them, and you are there for them. Books and resources from other parents who have been through a similar experience can also be valuable.
Ask them how they feel
Allow them to express how they really feel. Let them talk as much, as little, and as often as they choose about their baby. Be ready to listen actively. As everyone responds differently, avoid telling them how they should feel. Be compassionate and non-judgmental. You are unlikely to have answers for them and that is ok. Seek support for yourself if you find what they have shared difficult to hear.
Say their name
Bereaved parents want to talk about their babies and do not want them to be forgotten. Many find comfort in speaking their name and sharing their memories of the brief time they had together.
Acknowledge their baby on special occasions
On special occasions like birthdays, anniversaries, and Christmas, acknowledging their baby and how special they are can help bereaved parents feel less alone.
Give them space
Nothing prepares a parent for the loss of a child. It is all uncharted territory and parents may need space to grieve and time to adjust to their new normal. Be gentle and bear with them. Try not to expect too much too soon i.e. going out, attending events.
Offer to help
Perhaps offer to help with chores, shopping, and other children especially if the parents are not able to provide comfort and attend to their needs. It is important not to take control. If they decline your offer of help or it is received without gratitude, try not to take this personally or end your relationship.
Referral
If you think they are struggling do highlight support groups, recommend counselling and charities who can offer extra help. Give them the privilege of deciding when they would like to proceed.
Honour their baby
Buy something special in memory of their baby, such as a piece of jewellery or suggest planting a tree at home or in a local garden of remembrance.
Say a prayer
Pray for them. Some things you can pray for; pray they will be surrounded by God's love and reassured that they are not alone. Pray that they will not be overwhelmed in their grief. Pray that the peace of God which transcends all understanding will guard their hearts and minds.
Remember, it is those little things that occupy the biggest part of their hearts. Although you cannot take away their pain, your support can help them through grief and on their journey to living again.
Funke is an award-winning mentor, author and speaker. Her first book Always a Mum; How I survived my baby loss addresses issues of motherhood in relation to loss, living again and finding purpose in pain. In July 2021, Funke launched The Waiting Room; an online support community for women (open to men) who are trying to conceive and have experienced baby loss. She brings her vibrant messages to women's conferences, leadership forums and career events. Her new book 'Believe' is out now. Find out more about her at funkeoham.com
View full Profile