With UK households set to fork out an average of £693 more a year on gas and electricity, Rachel Pearce looks for ways to soften the latest punch to your purse.
Just when it was looking like things couldn't get much bleaker – what with COVID, rising inflation, turbulence at No. 10, a possible war with Russia – Chancellor Rishi Sunak has revealed that the average UK household will now pay £1,971 a year for their energy: £693 more per year (£58 more a month).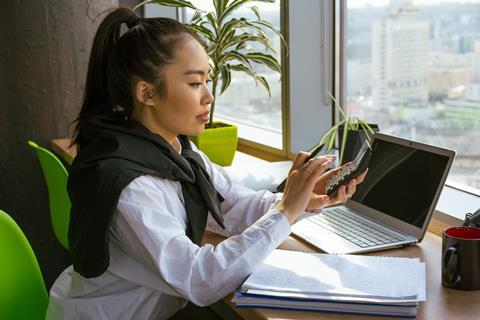 As many as five million low-income families will genuinely have to choose between eating and heating their homes, but it isn't only the poorest who will be under pressure. "The price rise is so significant that it's not just those families who are on benefits that are going to feel the pinch; it's actually middle-income families as well," said the chancellor.
So what can we do about it?
Pray
Ask for the wisdom of Solomon in handling your finances. God may miraculously provide an unexpected rebate or a promotion at work, or he may simply give you the faith to trust him through this rocky patch, as he did with the Israelites. Don't forget to pray for others who may be panicking about keeping a roof over their heads.
Research
The government says it will offer financial support for millions of households via a partial Council Tax rebate and a (repayable) energy bills discount. Some may also benefit from the Warm Home Discount scheme, free school meals, reductions to Council Tax bills, Tax Credits, Tax-Free Childcare and the Household Support Fund scheme, as well as recent changes to the Universal Credit taper rate and National Living Wage. If you're struggling to work out what you're entitled to or how to access these benefits, contact Citizens Advice or your local council.
Save
There are many ways you can make savings in your home, from batch-cooking to turning appliances off at the wall when not in use. The Energy Saving Trust has heaps of ideas to help you reduce energy costs and save the planet. But there may be other savings you could make, for example by remortgaging, switching broadband provider, cancelling unused subscriptions, buying own-brand toiletries, using a cheaper supermarket, making lunch at home rather than buying it out, or selling a rarely used car.
Budget
Spend less than you earn and you should be fine, right? Sadly, this is often easier said than done. Start by listing your incomings and outgoings. Try to make cuts, but also think about ways you could add to your income. Could you take on more work or turn a hobby into a business? Sell unwanted valuables or invent a much-needed invention? (Check out our budgeting blog for more in-depth advice on managing your money.)
Talk
If there is simply no way of making ends meet, don't despair. A trusted friend, family member or church leader may be able to help financially or support you through this difficult time. You could also contact the Money and Pensions Service or Christians Against Poverty, who give free, impartial advice about all things financial, such as debt, budgeting and pension-planning. If you feel your mental health is suffering as a result of your financial situation, contact one of the above, your GP (who may be able to provide medical or therapeutic assistance) or Premier Lifeline, where there is always someone ready to listen and pray with you.
Rachel Pearce is a lover of Jesus, chocolate and a healthy (colour-coordinated) budget.