Kay Burley described the menopause as "tricky", but for many women it is a life-changing and even career-ending process. New research shows that menopause-related tribunals have quadrupled in three years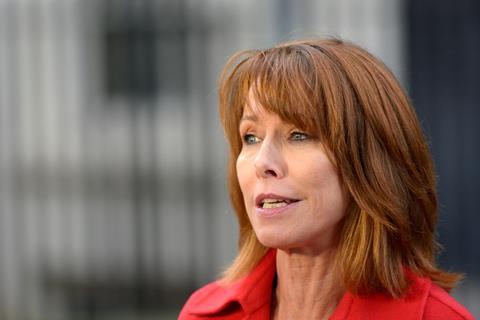 Sky News presenter Kay Burley reportedly keeps the studio temperature at a permanent low to help her manage her hot flushes. "Menopause is tricky," she told The Times, "especially for being on the telly. If I have a hot flush, the ladies need to come in during a break and try and sort my hair out. It looks like I've walked through a shower."
Kay is certainly not the only woman to have experienced this unpleasant symptom at work. And while not all of us are on the telly, hot flushes and other symptoms such as forgetfulness, headaches, itchy skin, vaginal dryness, low mood, anxiety, night sweats, brain fog and low or non-existent sex drive can have a hugely detrimental effect on our life and work.
Perhaps it should come as no surprise, therefore, that the number of menopause-related employment tribunals have quadrupled in the last three years. According to Menopause Experts Group, "menopause" was mentioned just eight times in tribunal rulings in 2017 but has already featured 116 times during the first six months of 2021.
"No big deal"
In one of these tribunals, it was revealed that recruitment worker Aggie Kownacka was told by her boss that it was "no big deal" that she was to be forced into menopause at the age of 37 and would no longer be able to conceive children.
Dee Murray, founder and CEO at Menopause Experts Group, said: "We regularly hear horror stories about how women are discriminated against in the workforce, and sadly menopause is one area where employers keep getting it wrong.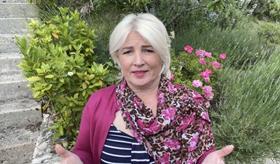 "This dramatic rise in the number of employment tribunals citing menopause shows how women are standing up for themselves against outdated and ill-informed bosses. The lack of education is dangerous for women's health and unfair to their careers.
"What's frustrating is the fact that there are so many training courses available to employers. Teaching our colleagues about menopause is vital if we are going to remove the stigma surrounding what is a big part of a woman's life."
Is menopause a disability?
Another female employee felt she had been discriminated against at work while she was experiencing eight hot flushes a day and up to eight night sweats. A tribunal found that she had in fact been "disabled" by the menopause. However, many similar claims have been dismissed, as the law is not clear-cut with regard to menopause being considered a disability.
Adam Pavey, employment lawyer and non-executive director at Menopause Experts Group, said: "The lack of consistency from tribunals as to whether menopause is an issue of disability or sex discrimination is cause for concern. Employers and employees need clarity so this can be tackled proactively, and the law needs to catch up."
Look out for Woman Alive's three-part series on the menopause, written by Dr Oluseye Arikawe, starting in October to mark World Menopause Awareness Month.
Alamy: Kay Burley (SKY News presenter) reporting live from Downing Street, December 2018 - Image ID: R9587H