This month Amy Boucher Pye is reading…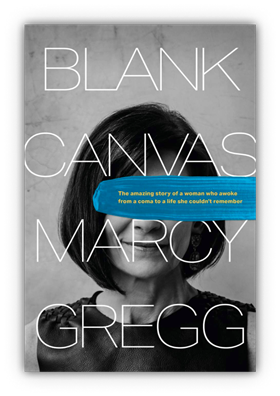 Blank Canvas
Marcy Gregg (Tyndale, ISBN 978-1496450371)
Along a Storied Trail
Ann H Gabhart (Revell, ISBN 978-0800739997)
As we move more fully into spring and start to ponder what to read in the warmer months, I'm featuring an inspirational story alongside a delightful novel for your consideration. First is Blank Canvas. When Marcy Gregg gave birth to her third child, she woke up from a coma with the memory of a 17-year old – not the 30-year-old she was. So although she recognised her father when he came to visit, her husband seemed like a stranger. Also unknown to her were her two sons and her newborn daughter.
Marcy contracted meningitis after giving birth, nearly dying while in a coma afterward. Her pastor felt prompted to go and pray over her one night, and when she woke up the next morning, the doctors called it a miracle. She, however, may have considered this only a slice of a miracle – she was alive, but she had lost the last 13 years of memories.
She uses the image of a blank canvas to share some of what God taught her in her recovery. It can be either a thing of mockery – empty, blank, lacking – or it can be a starting place to create something new and beautiful. With God's help, she chose the latter.
Marcy has faced many challenges; she shares how her relationship with God has helped her walk through them. I highly recommend this book – especially the latter part about how she embraced creating abstract oil paintings.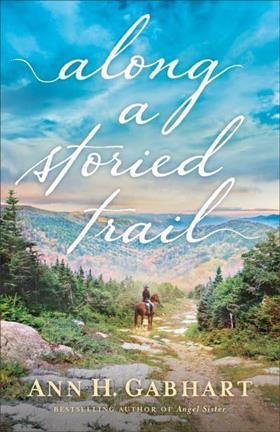 When I read the description of Along a Storied Trail, I thought immediately of The Book Woman of Troublesome Creek (Sourcebooks Landmark), which I enjoyed. Both novels address the same theme – the women tasked by Franklin D Roosevelt's New Deal in the 1930s to set up a mobile library via horses and mules to the cut-off places of the Appalachian Mountains. I'm not sure if one book inspired the other or if the authors both happened upon this interesting hook and created a story out of it.
In Along the Storied Trail, Tansy is a book woman whose father has left in search of work. In her early 20s, she's single, having been passed over by an earlier love interest. Although her mother frets that she might remain unmarried, she's undeterred in her work. She finds great meaning in sharing books and resources with her fellow mountain dwellers, reading to the children and matching books and interests.
A couple of side stories bring interest to the book, including Aunt Perdie, who prays a prayer of desperation for family and who becomes transformed by God's love in the process. I recommend this jaunt into a time gone by, with its lyricism but also the hard life of poverty and community.
What books are you reading as the days grow longer?

Amy Boucher Pye is a writer, speaker and spiritual director, and Transforming Love: How Friendship with Jesus Changes Us is her fifth book. She joyfully founded the Woman Alive Book Club 17 years ago, which is now facilitated by the amazing Claire Musters. Find her at amyboucherpye.com and sign up for her monthly newsletter, which includes a prayer exercise.
View full Profile