Trained opera singer, Ginny Miller, 72, had a dramatic encounter with God when she was 19. She lived by faith in a Christian community, and worked in pastoral care and counselling, before meeting her husband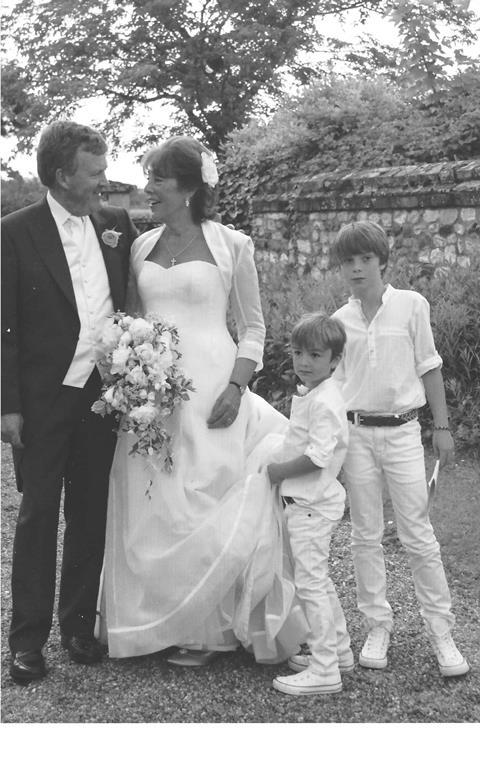 The beginning of my own adventure of faith started with the faith of my grandparents and parents. My two older brothers and I started each day reading Daily Light and saying our prayers at the end of my parents' bed.
I used to ask my mother whether she loved me the most. She always replied: "I love you very much, and I love you all equally." I have learned that this is true of how God loves too.
Early years
I grew up in a fishing village in Norfolk, where my parents owned a pub and restaurant. My father taught me to respect each person equally.
At 17 I went to the Royal College of Music to train as an opera singer. I was quickly swept up in a heady life of parties.
Invited by Christians to share a flat, I heard about Richard Wurmbrand, the Romanian pastor imprisoned and tortured for his faith. From his life experience I recognised I was not willing to go to prison for my faith.
Healed of severe eczema
One evening, when I was 19, I got down on my knees. I had a bottle of whisky, ready for the morning, at my side. I had developed severe eczema, which was raw on my arms and legs. I prayed: "God, if you exist, please come into my life."
I woke up the next morning completely healed of eczema. My skin was like a newborn baby. And I had no desire to drink. I also had a great peace within me.
Soon I was drawn into a vibrant group of Christian friends. Together we started a band called Cloud, encouraging worship in local churches. During that period God in his grace poured out his Holy Spirit among that group of friends, but also at the Royal College of Music.
End of my opera career
When I was 24 I was given a scholarship to study opera in Rome. I lived there for four years. It was an extraordinary time of Holy Spirit outpouring in the city. I started going to the Catholic Irish Franciscan church: at the beginning there were only two of us in the congregation but by the end it was standing room only.
While I was in Rome my voice was ruined. It was the end of my opera career. I had been overworked and my body collapsed. However instead of being heartbroken, the Lord gave me grace, and I knew he had a new path for me.
I returned to England to look after my father who was dying, and then joined a Christian community in West Sussex led by Colin Urquhart. He had been asked by the Archbishop of Canterbury to help bring renewal to the Church of England.
Colin told us when we joined the community that no matter what our leadership role had been previously, we would spend the first year serving. My job was working in the kitchen garden and cleaning the toilets. It was humbling, but an amazing time of training.
All sorts of people came to live with us, including witches, heroin addicts and prostitutes, and we saw many of them set free.
I stayed with the community for about six years and, as I stepped out in faith to help lead worship, the Lord in his kindness brought a measure of healing to my voice.
God taught me two major things from living in the community. First from Galatians 3:28 where it says: "There is neither Jew nor Gentile, neither slave nor free, nor is there male and female, for you are all one in Christ Jesus."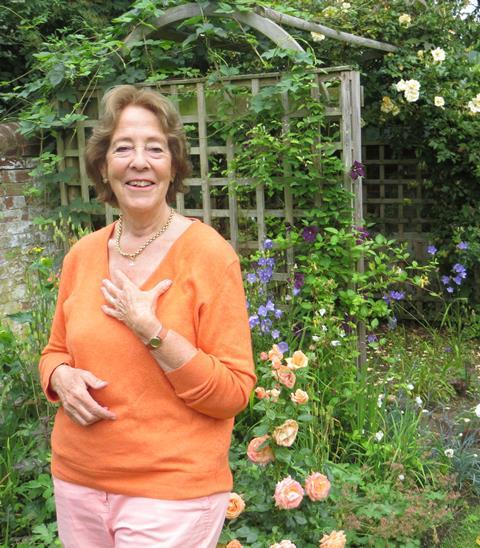 We were all from very different backgrounds in the community, and God showed me very clealy to count others better than myself, and not to judge on account of class or background. He delights in each of us equally.
Learning about criticism
The second lesson was the negative effect of criticism.
One morning I came downstairs to the mother of some very noisy children in the kitchen looking tired and grey-faced. She told me she had a terrible migraine. I felt the Lord say: "That is your criticism." I immediately asked for her forgiveness.
We prayed and the migraine went completely. God showed me how criticism binds people.
We lived by faith in the community, and if there was any sin or criticism the money would dry up. We would pray, fast and repent, and the money began to flow again.
A London church approached me to work with them. At first I said no, as I was used to living with homeless people, so I declined to join a church that appeared to me to be full of affluent people. But when they asked again, I felt the Lord leading me to accept. It was a rich time of deep friendships, spiritual growth and wonderful opportunities.
I had always expected to get married, and fell in love with someone who was not God's choice for me. During that time, I became arrogant in a very subtle way, because of the wealth that surrounded me, and because I had been put on a spiritual pedestal. I had lost my servant heart.
Restoring my servant heart
I made wrong choices, but God in his grace gave me a way out. I was given the opportunity to go to Hawaii to attend a discipleship school with Youth with a Mission (YWAM). It was there I learned again about God's unconditional love and forgiveness and he restored my servant heart.
My time with YWAM opened up opportunities for mission, but my heart still needed healing, which led to depression. When invited by a church in Twickenham to return from abroad, and receive healing and restoration within that church community, I accepted with gratitude.
It was there that I experienced God's forgiveness in greater depth. His grace to enable me to forgive, he restored the gifting he had given me, and opened up many opportunities to set up counselling services in the community, to work with the homeless and opportunities to train, speak and lead services.
During that period, I had a car crash in which I broke my neck in three places. As I lay waiting for surgery I felt God speak to me. He said: "If you never move again, never do anything for me again, I cannot love you any more than I do today."
I realised I had no need to work for his approval. I was "accepted in the Beloved" (Ephesians 1:6, KJV).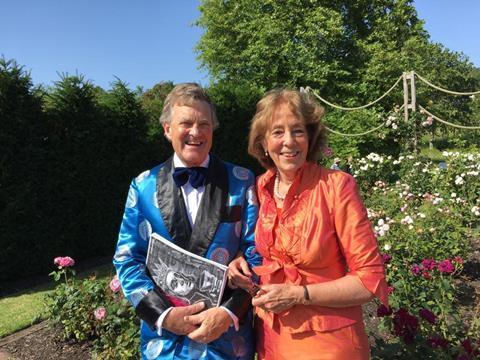 In 2012 I felt it was time to leave London. I returned to north Norfolk, where initially the only direction I had was to pray. I then set up a counselling practice, and worked with a local hospice in family care and counselling.
Love and trust
At the age of 65, I fell in love with my future husband. We married in 2014. What a gift it has been, this new season as a wife and stepmother to his two wonderful adult daughters.
I have come to see that life is an adventure of trust in our faithful and loving God. Knowing the character of God has been central. He is all-loving, forgiving, merciful, generous and totally trustworthy. Turning from my own way has helped me walk into his rich and fulfilling plans.
I am learning that suffering is often the gateway to deeper and richer understanding of his goodness, when I fix my eyes on him. I have grasped the truth that God loves each of us passionately, and equally. He has the best plans for each one of us.
Interview by Jemimah Wright.