After caring for her sick mother, Lizzie Barker led a life of adventure in the Middle East, before studying at Bible school and working for the Billy Graham Foundation. She shares her life lessons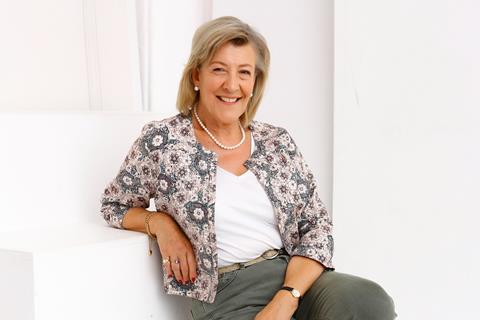 I was brought up in Essex and have a sister six years younger than me. Unusually, my father was 70 when I was born, and my mother in her 30s. My father was Frederick Luther Fane MC (1875 – 1960). He was a cricketer and captained Essex and the English cricket team five times. He died when I was fourteen.
My mother developed multiple sclerosis (MS) after my sister was born, and much of my teenage years was spent caring for her during school holidays. She eventually went into a nursing home when I was 21 and we sold the house. I had a loving childhood but was forced to grow up young having to look after my parents and sister.
I don't remember the exact date I gave my life to the Lord but it was somewhere in my early teens. I used to sit on the stairs when I was meant to be in bed, listening to a lovely man called Mr Adlam, who gave my mother massages in order to help relieve the MS symptoms, while telling her about Jesus.
I also used to listen to Billy Graham's 'Hour of Decision' on the radio. As a result, I just remember one day suddenly realising that I could not live without God and so I gave my life to him.
I was so hungry to learn more about him that during holidays I used to cycle about four miles to Mr Adlam's home as he just loved the Lord and was so good at expounding the Bible. That time was incredibly foundational and gave me a real love for Jesus and his Word.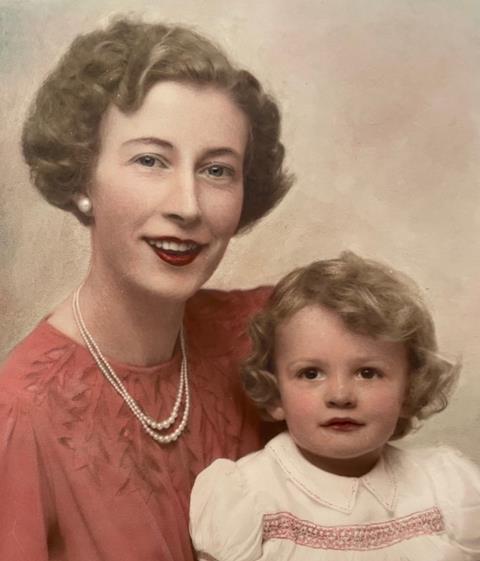 Lizzie as a child with her mother
Deepening in faith
Whilst I would have loved to have gone on to university it wasn't possible at the time so I went to Paris to stay with a family and learn French followed by a secretarial course in London. I had a great desire to travel and was able to go round the Middle East staying with different friends.
Whilst in Jerusalem, the PA to the Director of the British School of Archaeology was leaving to get married and I was offered her job. I had a little green mini and I had great fun driving around the Holy Land.
After returning to England I went to Capernwray Hall Bible School near Keswick. While there a sister at the English Hospital in Nazareth run by the Edinburgh Medical Missionary Society was persistent in trying to get me to apply for the position of secretary to the director.
Whilst I had no intention of being a missionary, the Lord had other ideas. I remember being so fed up with her persistence that one day I went for a walk and simply asked God for a letter from somebody I had met in Jerusalem working in the hospital, to personally ask me to apply.
I knew God heard me and I also thought jolly good, I don't know anyone there! Five days later I received a letter from a doctor I had completely forgotten I had met earlier, so out I went for five years and loved it.
It was whilst at the hospital that I was filled with the Holy Spirit. One of the nurses was so full of life and seemed to have a special relationship with the Lord which I realised I wanted. She took me to a conference in Jerusalem, which was all about the Holy Spirit.
I remember simply just surrendering everything to God and as someone laid hands on me, I began praising him in the Spirit in a new language. The minister then prayed for me and said, 'There's a deep loneliness in you which God will heal.'
Trusting God's timing
One thing I have learnt over the years is that the Lord's timing, whilst not remotely mine, is always perfect! On my return to England in around 1975, wanting to go into administration I was invited to work at Hildenborough Hall, a Christian Conference Centre run by Justyn Rees, the son of Tom Rees who was known as the Billy Graham of England. I was there for five years.
Wanting then to be more involved in pastoral work and to go to London the Lord wonderfully directed me to Holy Trinity Brompton Church, where I was appointed administrator for John Collins, the then vicar, and then Sandy Millar.
After three years I left and was very clearly led to work for the Billy Graham Evangelistic Association. I was very involved with Mission England in 1984 where he held meetings in various football stadiums throughout the country. It was one of the happiest though most exhausting times and Billy Graham was one of the most genuine people I've ever met.
I had always hoped that one day I would get married, but I simply hadn't met the right man. I remember one night in Israel just giving everything over to God, telling him I would accept whatever he had for me, singleness or marriage. I was very blessed with lots of lovely friends – male and female – with whom I had wonderful, fun holidays which really helped.
Then at about 48 I met my husband, John when I went to visit his cousin, a friend of mine, in Cornwall. Not having enough space in her house she put me to stay in his, together with a friend I came down with. What was extraordinary was that we should really have met before as he knew my cousins in Suffolk.
He said he remembered seeing a woman in a wheelchair with a young girl, which must have been me and my mother. I definitely have a few questions when I meet the Lord face to face!
John and I married in 1997. I am so blessed to have met such a wonderful kind man who loves the Lord. It is most definitely worth waiting to meet the 'right' one. The only sadness is that it was a little too late for children which we both would have loved.
I have come to trust God completely. He has been my father, when I did not have an earthly one. He has always been my provider. For instance when at Hildenborough Hall I prayed for a car and then found money in my bank account!
To this day, I don't know, who put it there. Then somebody loaned me some money and said, 'We don't want it back. When you have enough money, would you do it for somebody else?' Which I did. As it says in Ephesians 3:20 I can honestly say through all my life that God has done immeasurably more than I could ask or imagine.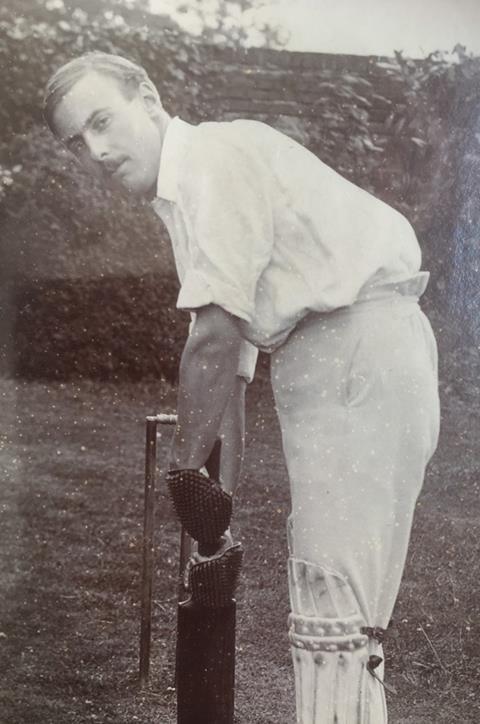 Lizzie's father was Frederick Luther Fane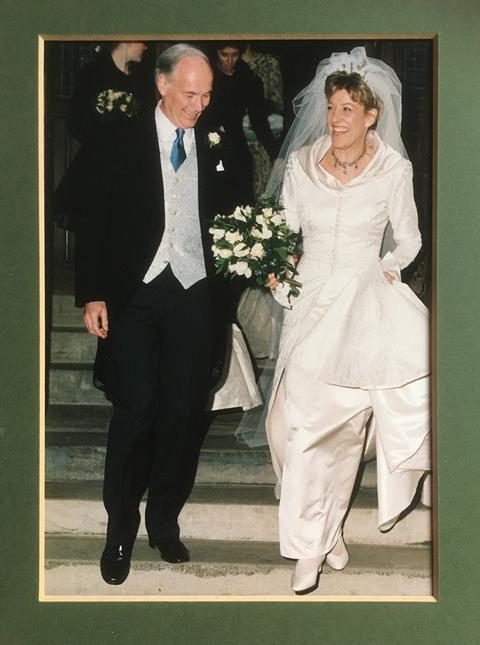 Living life to the full
I love a challenge and have done triathlons (2008/2010), and rowed on the Thames in the Great River Race (2017/18). John and I have also trekked to the Himalayas in Nepal, climbing to 15,000ft (2011)!
I am now on the Independent Monitoring Board for Wandsworth Prison, a Spiritual Director, a Churchwarden of St Paul's Hammersmith in London and chair of the Christian Healing Mission so I am kept busy!
My life has felt very different to all my friends. I have lots of energy, and I love people and I love taking risks and I love adventure. What I have realized through my life is that it is about trusting God. I think I've just really always been able to do that.
I cannot start my day without the Lord. I'm not very good with notes, I just read scripture and let him speak to me. I try to have that time with him and let him speak to me before bringing all the people and concerns to him.
My relationship with God has enabled me to take on challenges throughout my life so far. I think my motto is 'Never give up, it's never too late and you are never on your own'. In other words, go for it!
If you are a Christian woman over 70 and want to share your story, please email us: womnanalive@premier.org.uk