Before I turn to the book I have been reading, I want to begin by saying what a privilege it is to be hosting the book club.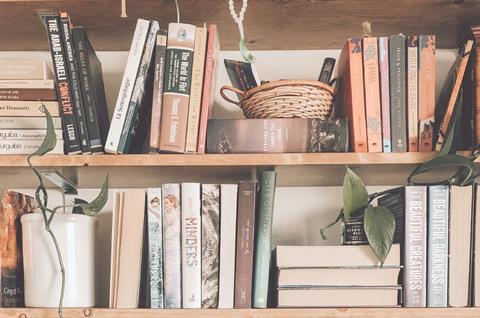 For many years I wondered how Amy had got such a fantastic 'gig' – until I interviewed her last year for the club's 15th anniversary and discovered it had been her original idea. Like Amy, I come from a book publishing background, but have also been involved with magazines for many years too.
I started my career as a book editor, but am also a writer and speaker (you can find out more at clairemusters.com).

I am always fascinated to hear from authors about which other writers have had an impact on them, so I hope you enjoy the new feature 'the books that have changed my life'. We also have a publisher sharing about a forthcoming book they are excited to be bringing out.
We are still keen for you to share your reviews of the books that you are reading, and would ask that you post them on the Facebook group, as I know so many of you do. It is a great community that Amy has fostered so well – thank you to all who interact with it regularly. Please do check it out if you haven't already.

There are reviews and other book-based discussions posted daily by members, which provide a wealth of ideas for different books to try. And each Friday I will continue the 'Friday question' tradition, posting a book-related question to get a new conversation going. These always prove to be fascinating – and a lot of fun!

Claire Musters is a writer, speaker and editor. Her recent books include Grace-Filled Marriage and Every Day Insights: Disappointment and Loss. Claire is a consulting editor for Woman Alive and blogs at clairemusters.com.