Templespa owner and co-founder, Liz Warom, reveals how she and her husband started their business, and how faith is at the centre of all they do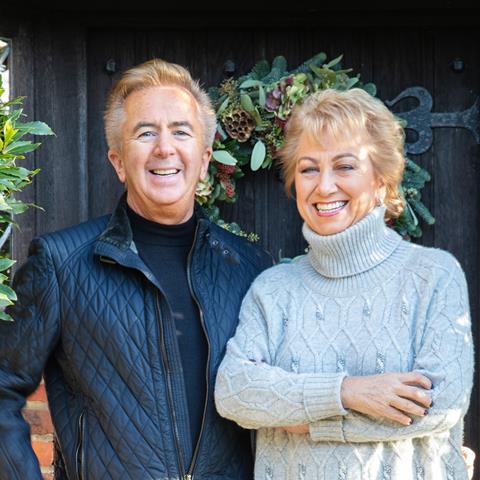 Please tell us a bit about the partnership behind the business.
My husband and business partner Mark and I own Templespa – we're a privately owned British brand. We have been married for 45 years, we're truly soul mates as well as business partners and we're still deeply in love after all this time!
What were you both doing before you started the business?
We started working together at The Body Shop in the 1980s, we created and ran Virgin Vie with Richard Branson, in the 1990s and we conceived Templespa in the noughties, so we have lots of experience in this space.
Why did you start this business?
Honestly, we had served other people's vision for many years and served them well, so we felt we had earned the stripes to create our own brand and business and have full ownership, and it certainly has been amazing.
Who is Templespa aimed at?
Our desire is that Templespa will be a blessing and tool in the hands of anyone who comes into contact with our products and messages to promote skin and soul health. Our products and messages are morale boosting and the opportunity we have created for people to have their own Templespa Spa To Go business is empowering. We have men and women in their 20s through to their 70s!
How does your faith impact your work?
Our faith is who we are; it's totally integral to us, so we entrust all decisions to God who guides us in a very personal and real way. We can see the path He has curated all our life, leading up to the present. It can be daunting running a business, having created it from scratch just the two of us with a tiny seed fund. Had He not have intricately guided us I couldn't begin to imagine how it would be.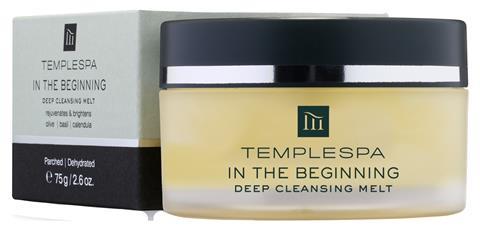 How did the business begin?
After we left Virgin Vie, we took a year's sabbatical to decide what our future was going to look like. We spent most of that time travelling and ended up staying in countries on the Mediterranean for some time. It was while here we got our epiphany moment. Mark took an early morning swim and snapped the scene in front of him on his camera…the sea, sky and an infinity pool. As soon as I saw the photo I said: "What do you think of the name Templespa?" We hadn't even really decided that we'd launch a skincare brand. Minutes later Mark had registered the brand name with our London lawyers. Hours later we renewed our vows in a Byzantine chapel, which was very sacred and special.
What hardships did you encounter in setting up?
Oh my goodness, hardship came in waves! We were on our own, had very limited funds and we had to create the brand, packaging, formulas, the whole shebang. And, of course, there was no guarantee that anyone would be interested! I won't lie, it was tough.
Did you ever consider not following through?
Absolutely not. People would ask: "What's your plan B?" We would say: "There's only plan A." We're sticklers and we persevere, and totally believe that God will complete what he's started.
How long did it take you from conception to production?
Our first products were on the Harrods shelves two years after conception and we were simultaneously in the Business and First class cabins of Scandinavian Airlines.
What is the role of prayer in your business?
While we do go on prayer walks, which is when we bring our endless shopping list of need to God, prayer for us is like breathing. I love the scriptural picture of prayer being but a sigh and there are many times when that is all we have the time for. An "Oh God I need you" is truly sufficient to reach him, which I find very liberating.
What are your inspirations in business?
We are travel adventurers at heart, so I would say that much of our inspiration comes from the hospitality sector because it contains all the things I love…design, architecture, service, people, food, gardens, entertainment and so on. Boutique privately owned groups are our favourite and most of our hotel and spa customers are in this category.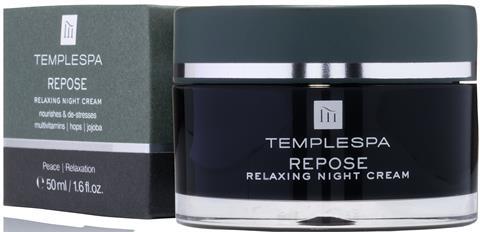 What other brands do you look up to and hope to sit next to on shelves?
I don't focus my attention on the competition, because doing so has never helped me. I am aware of who is around me, but if I take Harrods, for example, we're alongside some huge international brands but we still manage to make it to the top five, frequently ending up in first place. I think that's divine favour.
How has COVID-19 and lockdown affected your business?
Massively. For almost 18 months our hotels and spas were closed and our Spa To Go consultants couldn't go into people's homes. We could have said "game over". Instead, our backs were against the wall and we came up with a game-changer, moving our programme to a digital model. This meant that we could teach virtual classes on screen, which enabled new people seeking a 'working from home' opportunity. As a result, we literally doubled our number of consultants. The trajectory has continued and quite simply transformed our business. Now hotels and spas are coming back strong too, so all is well.
How do you see your business developing over the next year?
We're now committed to a digitally led business so this will focus our efforts on lots of new, ground-breaking developments. We are also launching internationally, which is hugely exciting and strategically will be a big 'win' for us if we can crack some key markets.
What are you trying to achieve with Templespa and do you think you have achieved it so far?
We are thrilled and thankful for our journey and progress so far, but we know we have a beautiful, God-inspired brand and we want to get it into the hands of as many people as possible. That will continue to be our mission.
For more information about Templespa's range of luxury skincare, as well as opportunities to become a lifestyle consultant within Spa To Go, visit templespa.com