Tarnya Coley, founder of TC Publishing, shares how she went from overworked and stressed to empowering others to write and publish their own books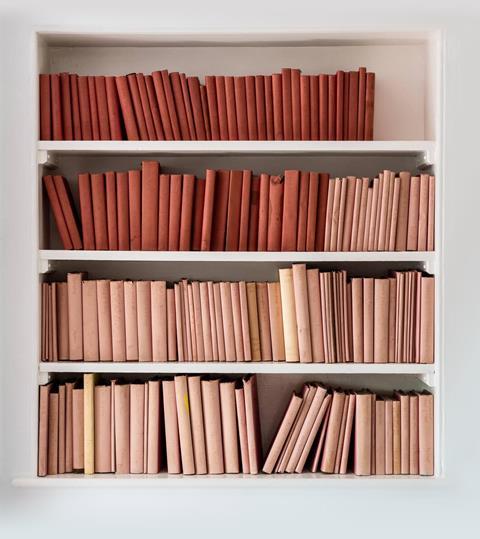 I'm a woman on a mission. I'm committed to encouraging people to write their stories and share their expertise through books, which I do through my business, TC Publishing, founded four years ago.
Since its formation, TC Publishing has published numerous books and I have built another side-line business as a coach and mentor. Today I have a work/life balance I can manage, alongside my church life. However, this was not always the case.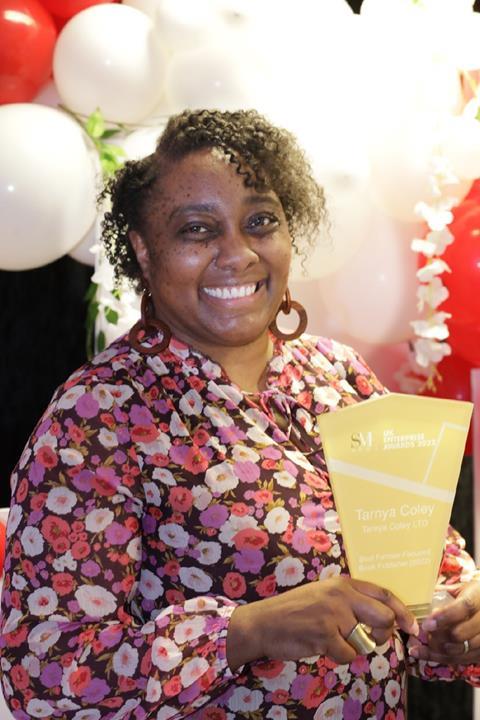 Strong stories impact others
As a Christian, raised in a Christian home, I've understood the power of stories from a young age. Like most people with Caribbean parents/grandparents, I attended Sunday school, and it was there that I learned about God through Bible stories such Noah and the Ark, Cain and Abel, Moses and the Ten Commandments and David and Goliath.
These stories made me realise there was a God; that he sent his Son to die for me and that I should accept his special gift of salvation.
It's telling that Jesus Christ, the saviour of the world, chose to use parables – stories – to tell us about the character of God and how people should live out their lives.
Who can forget parables like the Good Samaritan, the Sower and Seed and, my favourite, The Prodigal Son? They are so powerful and memorable.
I witnessed, first-hand, the power of storytelling in my work as a mentor and coach while leading personal development workshops for cancer sufferers and victims of domestic abuse.
The most memorable and transformative moments during these sessions took place when individuals got the chance to share their stories.
People, mainly women, found sharing their story liberating, inspiring and empowering and saw how sharing their stories positively impacted others. And, for the first time in many of those women's lives, they felt that their stories had the potential to inspire others in a meaningful way.
Taking control
Prior to starting my business, I worked as a college lecturer, I was a wife, a mother of two teenagers, and juggled these responsibilities alongside the voluntary work I did at my church, Victory Outreach in Manchester. I loved what I did but was overwhelmed, overworked and underpaid. I had little time to spend with my family as I was always working.
I remember once arriving home from work and going straight to bed, as it had been a long day. The next day I could not find my car keys. I eventually found them in the ignition of my car. That's how stressed I was.
After that episode I thought: "This is it. I need to take control of my life, reduce the stress and find work that will help me have a healthy life balance." Something had to give, and I decided it needed to be my career in education.
As I began thinking about what I could do, I remembered the impact of the personal development workshops where people shared their life stories.
I felt starting a business where I helped people to publish their stories would be a great thing to do. After much thought, TC Publishing was born.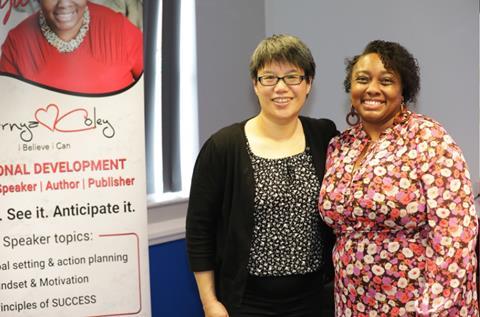 Putting my plan in action
I stopped work immediately to start TC Publishing. I handed in my notice the summer of 2018, then focused on my business. I devised a plan and took action.
I wanted people to recognise that writing and publishing their story would enable them to touch and empower people across the globe. I also wanted to give support to people who felt they needed help to write.
I was keen to demonstrate that it was possible to write a book in 90 days too, and devised a special course to help people do so. It's proven to be one of my most popular services and numerous authors have had their book published after using it to write their manuscript.
Since starting my company in 2018 I have helped twelve people publish their book. The subjects have included devotionals, a motivational cookbook and people's personal journeys of overcoming a difficult childhood, abuse and marital breakdown.
I've even published my own books: The Simple Way to Get Motivated, The Simple Way to Get Motivated Goal Planner and Plan It See It Anticipate It.
My mother, Audrey, has been a particular inspiration to me. She gave birth to me when she was teenager and, at the time, felt that her life was over. However, she went on to get a degree, had a successful career as a social worker and got married.
She has now taken up a number of new projects, including publishing two books and a journal. My mother is a living example that it's not where you start, it's where you finish that's important.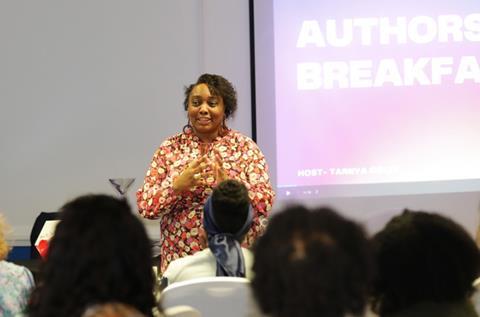 Constantly growing and learning
Like any business owner I want my business to grow. During prayer times I ask God to give me creative ideas to devise and implement successful growth strategies…and he has done so.
In order to raise awareness about what I do, I've spoken on 100 podcasts, attended exhibitions and spoken at conferences and events. All these activities helped to bring in business.
Just recently, while attending a public relations course (I'm a lifelong learner!), I felt inspired to step out and host an author's breakfast aimed at individuals who want to write their own books but don't know how to get started.
It was a real step of faith, as I had never done anything like it before, and it caused me to draw on skills I didn't know I had.
People from across the UK came and heard myself and guest speakers Business Coach Lisa Chee MBE and Personal Development Consultant Mumba Kafula shared insights.
It was a major success as I've got new orders for my services, increased awareness of my business and it also helped to consolidate my position as a businesswoman to take note of.
I love running my own business for a number of reasons. Firstly, it has enabled me to get the life/work balance I so wanted. It has also given me the opportunity to forge my own path. The work is fulfilling too, as it allows me to make a difference in people's lives.
My aim is to continue growing my publishing business and to support other business owners and professionals via my mentoring and coaching.
Deciding to step out and run my own business is one of the best decisions I have ever made. It has helped me develop as a person, helped me to develop others and also drawn me to closer to God.
To anyone thinking of starting a business I would say: ask yourself what type of business you want to start and why. Your 'why' will motivate and inspire you to keep on going. It is also crucial to have a plan and write it down, but then take immediate action.
Consider hiring a coach, as you can't always see the full picture when you're in the frame. Be prepared to work hard, be determined and don't quit. Galatians 6:9 says: "Let us not become weary in doing good, for at the proper time we will reap a harvest if we do not give up."
There's never a dull moment running a business with God on your side. As far as I'm concerned the only way is up.
Tarnya Coley is a publisher, personal development coach, author and speaker. Visit ibelieveican.co.uk for more information