Jo Fothergill spoke to Jeanette McCarthy about her experience of living with depression, and how her faith has sustained her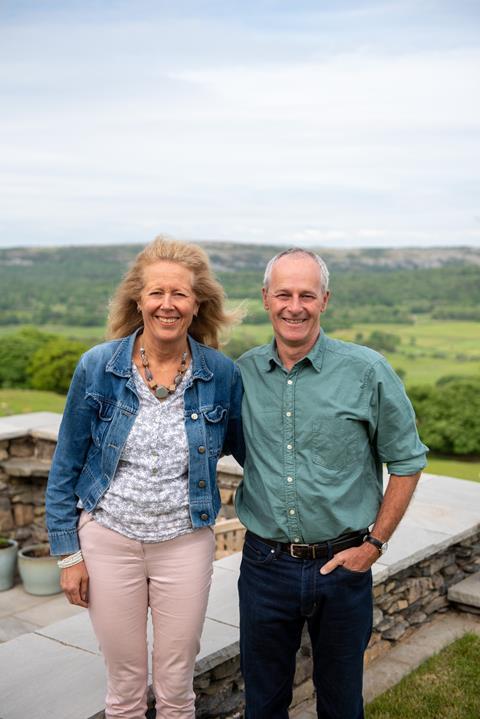 Richard and I met at Holy Trinity Brompton in Knightsbridge; he was in PR advertising and I was a stockbroker in London. We married in February 1991, and both knew that God had called us to ministry. We left our jobs and enrolled in theological college in Bristol. Two years into our studies, I became pregnant. The Lord opened up a door for Richard to work as a curate at St Stephen's in Twickenham. In August 1993, ten days after we moved, I gave birth to our first daughter Anna.
Postnatal depression
I had experienced some complications during the delivery, which affected my sleep. The doctors gave me sleeping pills but things didn't improve. I began to feel fearful and panicky and was eventually diagnosed with postnatal depression and put on medication. A week later, things got worse – I started having suicidal thoughts and was admitted to a psychiatric hospital. I battled feelings of guilt and wondered why I couldn't make myself feel better.
After some time, the doctors allowed me to be cared for at home, provided someone was with me 24 hours a day. My husband and the church helped to arrange people to take care of me in shifts for the next three months. I will never forget the unconditional love and support of my husband, the love of the church and how much people prayed for me during what was such a dark time. I wrestled with feeling like God had abandoned me. There were times when I couldn't pray or read my Bible.
Because of what I've been through, God has given me a real heart for people with mental illness
Almost three years after having our first child, even though I was still struggling with depression, Richard and I wanted to have another child. I was finally at a place where I was able to pray and felt God's reassurance about having another baby. The doctors advised there was a 30 per cent chance of postnatal depression reoccurring.
Three weeks after giving birth to Helena in March 1997, I suffered severe postnatal depression again. I was having constant suicidal thoughts and was hospitalised for three months, during which time I received Electric Convulsive Therapy (ECT) treatment. This was a turning point for me; it got me out of a very dark place and since then I've not felt suicidal, although the depression remains. The whole experience lasted about eight years and I still take medication for depression.
I had a lot of questions and I've read lots of books about suffering. Not all my questions have been answered, and probably never will be, but I am thankful that God protected our daughters from being affected by my experience. They have both grown up to be amazing young women and we are very proud of them.
God has walked with me, though I continue to struggle with depression. Because of what I've been through, God has given me a real heart for people with mental illness.
The Filling Stations
Richard and I now lead The Fillings Stations. It all started in 2004, when a group of new Christians living in a small village outside Bath were having difficulty finding a church to meet their spiritual needs. They had come to Christ through the Alpha Course and decided to start their own prayer and praise evenings, but needed support. An Anglican minister who knew them reached out to Richard and asked if he would help. God has gifted Richard with an apostolic and pioneering calling so he was happy to assist in helping them build their team and structure their services. Richard and I had planned to one day set up a church café and call it The Filling Station, but it felt fitting to give the name to this new ministry.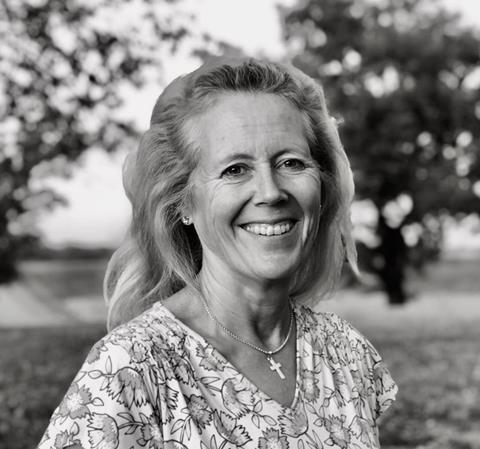 Our services consist of prayer, worship, teaching, testimonies and food. People from various denominations attend the monthly meetings, which are held intentionally in non-church venues. We have seen people give their lives to Christ and others being refreshed and renewed in the Spirit. The Filling Station has grown by word of mouth and become a resource to help local churches. To date we now have 95 stations, including seven abroad in France, South Africa, USA and Sweden.
A final encouragement
One of the passages that has been important in my life is Psalm 30:1–3: "I will exalt you, Lord, for you lifted me out of the depths and did not let my enemies gloat over me. Lord my God, I called to you for help, and you healed me. You, Lord, brought me up from the realm of the dead; you spared me from going down to the pit."
My worst moments have felt like being in the "realm of the dead", but God has lifted me up out of the depths and my prayer is that he does that for others too. I would encourage anyone who suffers with depression to depend on God, and make sure you have a good support network of friends and family around you.
If you would like learn more about The Filling Station – particularly if you live in a rural area and are struggling with finding local fellowship – visit their website: thefillingstation.org.uk